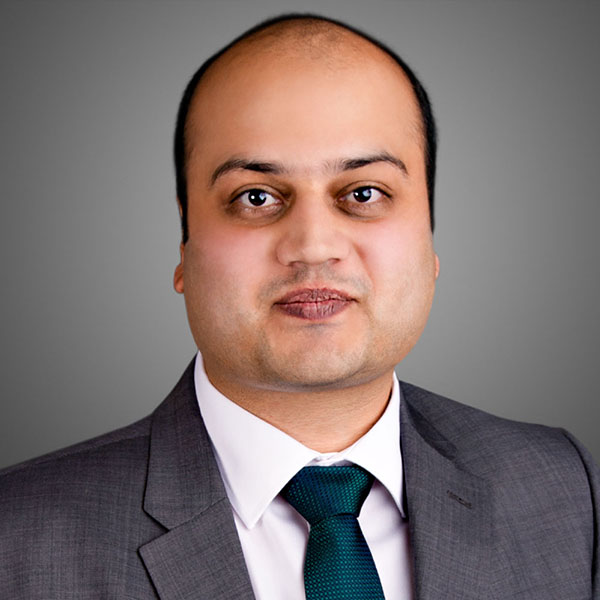 Index Tower, Unit 1701, DIFC
Dubai, United Arab Emirates
+971.04.226.2436 Main
+971(0).54.771.1243 Mobile

Get in touch
Aamer Waheed is a Managing Director with over 12 years of in-depth experience in the provision of forensic investigation, dispute and financial crime services in the Middle East and North America, primarily on behalf of public sector entities, financial service firms and family businesses.
Experience
He is based in Dubai and previously practiced for over a decade with the forensic service arms of two of the Big 4 firms. Aamer has provided expert evidence in relation to damages quantification and is a qualified Chartered Accountant with a specialist Investigative and Forensic Accountant (IFA) designation from Canada.
Aamer's selected professional experience includes the following:
Dispute Services
Appointed as the accounting expert in an ICC arbitration matter on the quantification of damages resulting from the termination of a water treatment plant construction contract.
Led an expert witness engagement for a GCCCAC arbitration to quantify the lost revenue arising from the under-utilization of a trucking fleet as a result of a dedicated services contract.
Led an expert witness engagement for a JCAA arbitration to quantify the lost profits resulting from the termination of the distribution agreement by a manufacturer based in Japan.
Led a loss quantification engagement to assess the damages resulting from UN / EU financial sanctions on a public sector entity's treasury assets and equity investments.
Led a series of expert witness engagements in separate arbitration centers (LCIA, DIFC-LCIA) to quantify the lost profits arising from the termination of a contract by a major service provider.
Led a dispute advisory engagement in a matter heard before the Dubai Courts to quantify the losses arising from instances of territorial infringement by the manufacturer.
Forensic accounting and investigation
Led a forensic investigation on behalf of a European tax authority with respect to the review of over USD 2 billion in potentially fraudulent tax refund claims by a series of individuals and corporate entities.
Led a funds tracing investigation in the KSA for a major Public Sector entity and its subsidiary companies in relation to the onward tracing of over USD 6 billion by former employees.
Led a forensic investigation of a government owned personal finance company concerning a number of allegations against the former management on the manipulation of internal and external financial reporting information and metrics.
Led a forensic investigation into irregularities in related party transactions by an investment holding company on behalf of one of the shareholders.
Led an investigation involving the potential underpayment of customs duties and developed a quantification model for presentation to the Ministry of Taxation.
Supervised a team of 25 practitioners for an investigation resulting from an alleged Ponzi scheme by reconstructing c. 1,500 individual investor profiles.
Financial Crime
Led the development of a bespoke anti-fraud framework in conformity with international best practices and regulatory standards at a major KSA financial institution.
Remediation of the onboarding process for several clients at a private wealth management firm to ensure compliance with applicable DFSA anti-money laundering and KYC regulations.
Development of a reporting framework relating to a number of regulatory mandated remediation projects, including the implementation of performance metrics, forecasting and data validation procedures at a Canadian financial institution.
Directed an engagement to review the historical provisioning policy undertaken by the company to assess compliance with industry and accounting standards for a UAE based credit services provided.
Directed the execution and validation of a remediation model for a regulatory matter pertaining to the sale of proprietary mutual fund securities for a Canadian wealth management firm.
Led a compliance review on an African branch of a UAE based bank regarding the circumvention of foreign currency regulations and controls.
Conducted a compliance review of rescheduled loans by leveraging analytical tools to identify patterns on the characteristics (tenure and rate) of certain loans at a large UAE financial institution.
Led a forensic assignment of a remittance provider to determine the quantum of under-reported foreign remittance transactions to the Central Bank.
Education

BBA (Hons), Schulich School of Business, York University, Canada
Diploma in Investigative and Forensic Accounting (DIFA), University of Toronto, Canada

Certifications

Chartered Accountant (CA), Canada
Chartered Professional Accountant (CPA), Canada
Investigative and Forensic Accountant (IFA), Canada