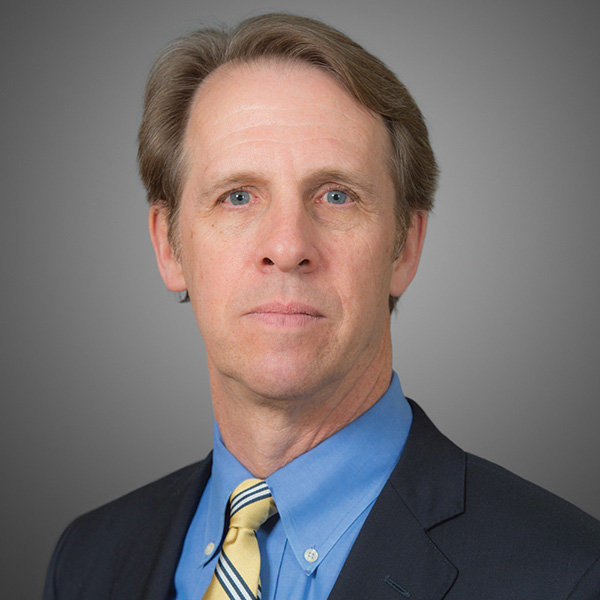 2000 K Street NW, 12th Floor
Washington, DC 20006
+1.202.797.1111 Main
+1.203.745.9057 Mobile

Get in touch
Alan Levesque is a Senior Managing Director at Ankura based in Washington, DC. Alan has over 30 years of experience as a senior C-suite executive, practicing litigation attorney, in-house legal counsel, and compliance professional. He has led cross-functional teams in multiple global organizations and across sectors to develop, implement, and sustain practical solutions to the most pressing corporate legal and compliance problems.
Alan brings a broad perspective and diverse skillset to solve serious regulatory issues across a wide spectrum of compliance matters. Alan assists clients of all sizes and industries both to address discrete issues and to complement the client's overall compliance posture long-term.
Experience
Having led two international aerospace and defense companies through challenging regulatory consent agreements, Alan is a tested leader who has built compliance programs that regain regulator and public trust, and serve as models for leading compliance and risk management standards.
Alan is widely respected in the industry and amongst regulators as an effective change agent to drive compliance and operational improvement. A recognized thought leader on enterprise risk and compliance program development, Alan is a frequent speaker on compliance, ethics, and business conduct at industry legal and compliance forums.
Alan is a former United States Army field artillery officer who completed the Army's rigorous Ranger and Airborne courses and had the honor to command units of American soldiers.
Alan's professional experience includes:
Vice president and chief ethics and compliance officer of Raytheon Company where he led a large enterprise effort to design and implement a world-class international trade compliance program – all while operating under a very challenging consent agreement with the U.S. government. He applied strong program management and compliance control designs to greatly enhance Raytheon's international trade and other compliance programs. These designs included certain key elements: compliance controls that are embedded within existing business processes; the use of automation to reduce errors and increase efficiency; focused role-based training; and a controls monitoring system for sustainment, continuous adaptation and improvement. These concepts are scalable to small, medium and large businesses.
He is an SME on privacy program management (CIPP-M certified) and on Cybersecurity Maturity Model Certification (CMMC) from the practical in-house perspective and can deliver advice and implementation solutions for effective use of the DoD CMMC program.
Alan led Raytheon's effort to design and deliver a cost-effective privacy program overhaul to meet European Union General Data Protection Regulation (GDPR) standards, leveraging existing councils, part-time functional resources, and COTS automation. In this process, he adopted program elements forged in other disciplines such as international trade, to document all privacy controls, embed them in business processes, add automation, conduct focused training, and emplace a controls monitoring system based upon broadly-accepted privacy principles.
As a key compliance leader for global prime contractors with large supply chains, Alan has worked closely with business leaders to effectively navigate flow down compliance requirements through the supply chain, augmenting good contractual terms with effective and practical process solutions.
As vice president of global trade compliance for Sikorsky Aircraft, Alan led development of an industry-leading and sustainable international trade compliance function for their highly regulated global business, satisfying stringent U.S. government expectations under consent and deferred prosecution agreements.
Alan also served in a series of in-house executive legal roles for the United Technologies family of companies including Pratt & Whitney, Hamilton Sundstrand, and Otis Elevator. He also gained valuable business insight serving as the executive assistant to the UTC chairman and CEO.
Augmenting his success in supporting clients in large, demanding and fast-paced companies, Alan was able to provide rapid and efficient legal and compliance solutions when he served as the general counsel and CFO of a high-tech, venture-backed start-up company specializing in telecommunications equipment and optical fiber-based lasers.
Alan is a frequent speaker at industry events on compliance strategies, regulatory policy, and business ethics. He has served as a panel members at numerous leading seminars including the Society of International Affairs on international trade compliance, the American Conference Institute's hallmark FCPA conference, the Practising Law Institute's compliance seminars and Cambridge Forum's annual Chief Compliance Officers forum attended by dozens of CCOs from leading Fortune 200 companies across all industries.
Education

JD, Columbia University
BS, United States Military Academy

Certifications

Admitted to:
Connecticut State Bar
Virginia State Bar
U.S. District Court (CT)
U.S. Court of Appeals for the 2nd Circuit Court of Appeals for the Federal Circuit
CIPP/M Certified, International Association of Privacy Professionals

Affiliations

International Forum on Business Ethical Conduct, Steering Committee Member
Defense Industry Initiative, Steering Committee Member
Society for International Affairs, Member, Panel Speaker