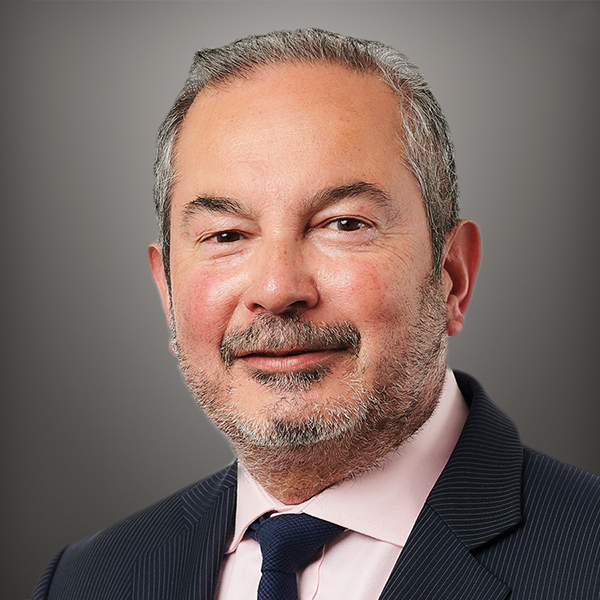 55 Bishopsgate, 2nd Floor
London, England EC2N 3AS
+44.(0)20.7469.1111 Main
+44.20.7015.2316 Direct
+44 (0)7774 923808 Mobile

Get in touch
Andrew Caldwell is a Senior Managing Director at Ankura based in London. He has expertise in disputes and investigations and is one of the UK's most experienced valuation specialists, with more than 30 years involvement in the commercial valuation of companies, shares, and intellectual property. He has been instructed as an expert in many cases, both in respect of valuation and the quantum of damages for loss of profits arising from breach of warranty or contract claims, post-acquisition and cross-border disputes, with a focus on banking and financial services or the infringement of intellectual property rights. His role in worldwide litigation in jurisdictions such as the UK, U.S., Canada, Singapore, Cayman, and British Virgin Islands as well as international arbitration under the rules of the major institutions of arbitration, including investor–state disputes arising from Bilateral Investment Treaties, and other arbitral processes, has resulted in him giving oral testimony and being extensively cross-examined on numerous occasions. He has been appointed as a Single Joint Expert by the UK High Court several times as well as an independent expert by the Stockholm Chamber of Commerce and has carried out numerous determinations of value arising from shareholder and joint venture agreements.
Experience
Andrew's professional experience includes:
Northern Rock: Appointed by HM Treasury to act as the Independent Valuer to the Northern Rock Compensation Scheme. Northern Rock was one of the first casualties of the worldwide financial crisis and had been temporarily nationalized by the British government. There was a requirement to compensate 200,000 shareholders at a fair value. Andrew's original determination was upheld after unsuccessful appeals through the UK Courts.
Ponzi Scheme: Acting as an independent expert on quantum and giving evidence in the Grand Court of the Cayman Islands, on behalf of HSBC, resulting from a Madoff-related claim for loss made by Primeo, a Cayman hedge fund.
Investor-State Arbitration: Providing independent expert reports and giving evidence before a Tribunal on behalf of the Republic of Poland, arising from a claim made under a bilateral investment treaty and involving the quantum of damages and the valuation of a Polish banking group.
Valuation work related to football clubs, including the valuation of Manchester City prior to Abu Dhabi United Group's purchase of the club in 2008 and Leeds United for commercial and financial reporting purposes in connection with its acquisition by the GFH Capital in 2012.
The valuation of bonds issued by a leading London football club and the valuation of contracts for differences related to the employment contracts of a Premier League club.
Valuations and negotiations with HMRC in respect of shares in various clubs, Millwall, Sunderland, Ipswich, Oxford.
The valuation of television rights owned by the World Governing Body of a leading sport.
Advisory work in connection with IP rights in connection with a leading international golf event and a world-renowned motor racing circuit.
Valuations of numerous golf clubs, health, leisure, and fitness clubs, a professional cricket club and sports equipment manufacturers.
Professional Negligence: Acting as an independent expert witness on behalf of Dutch pension fund, Pensioenfonds Vervoer, and related parties in a professional negligence claim against Goldman Sachs Asset Management International for damages.
Russian Shareholder Dispute: Production of independent expert witness reports in connection with a shareholder dispute relating to the value of a Cypriot holding company, with a Russian investment bank subsidiary and a Russian retail bank subsidiary as its primary assets.
Breach of Warranty: Acting for a FTSE 100 company in one of a series of disputes arising from the acquisition of a joint venture partner's interest in a substantial financial services company, including claims for breach of warranty.
Bank Nationalization: Acting for a Central Asian National Central Bank regarding the valuation of shares acquired upon the nationalization of one of the country's larger retail banks.
African Arbitration: Providing an independent expert report on behalf of the Claimant and giving evidence before an arbitral tribunal as to the quantum of damages arising from a claim against a West African government made by investors in a company related to NGL production from wet gas. The resulting award was $6.5 billion.
Matrimonial Dispute: Appointed as a Single Joint Expert by the UK Court in respect of a high profile matrimonial matter, Chai v. Peng, with a requirement to place a value on a very complex international corporate group, which included three quoted companies. This entailed production of an independent expert report and cross-examination by both parties in the High Court.
Commercial Dispute: Court-appointed Single Joint Expert regarding the valuation of shares in a UK manufacturing and distribution company with a market leading international subsidiary.
Appointed Valuer: Appointed by the Stockholm Chamber of Commerce to independently value shares in a Swedish manufacturing company, for loan security pledge purposes.
Joint Venture Determination: Independent determination of the value of an interest in a PFI-related prison management joint venture company, owned by substantial U.S. and UK listed companies, arising from change of control provisions.
Family Dispute: Independent determination of the value of shares in one of the UK's largest independent building materials manufacturer.
Russian Mining Arbitration: Production of an expert witness report and giving evidence of a listed company, in connection with the valuation of shares in a Russian gold mining company for the ICC Court of Arbitration.
Cross-Border Transport Dispute: Production of an expert witness report and giving evidence in the ICC Court of Arbitration in respect of a cross-border contractual dispute involving food transportation by road.
Post-Acquisition Dispute: Production of an expert witness report and giving evidence before an arbitral tribunal in respect of a cross-border acquisition dispute, involving a Cypriot shipping group, the primary asset of which was a Russian oil shipping company.
Certifications

Fellow of the Royal Institution of Charted Surveyors (FRICS)
Member of the Expert Witness Institute (MEWI)

Affiliations

Society of Share and Business Valuers (Chairman)