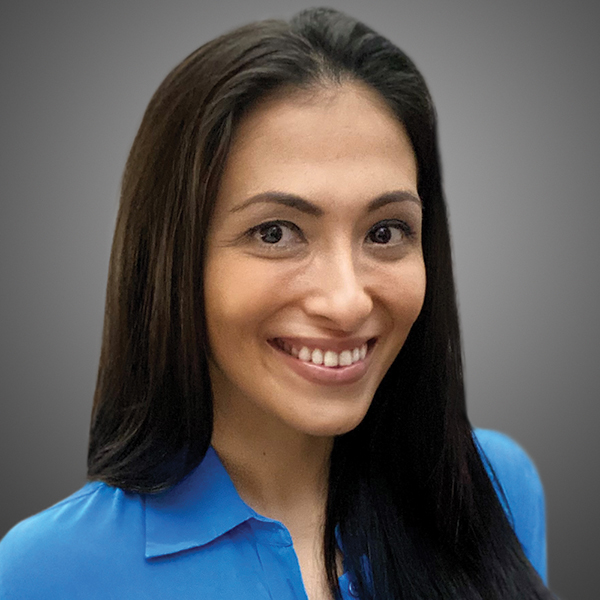 485 Lexington Avenue, 10th Floor
New York, NY 10017
+1.646.842.0220 Direct

Get in touch
Elif Nadire Cinar is a Senior Director at Ankura, based in New York. Elif specializes in utilizing data analytics tools and methodologies to predict, prevent, detect and deter economic and financial crimes including but not limited to asset misappropriation, bribery and corruption, money laundering, and sanctions violations. Elif has consulted on matters across a variety of industries, with particular focus on financial services, construction, and technology.
Experience
Throughout her career, Elif has worked on several global engagements spanning the Americas, Europe, Africa and Asia. Prior to joining Ankura, Elif held posts at Navigant (a Guidehouse company), Kroll (part of Duff & Phelps), PricewaterhouseCoopers, Stroz Friedberg (part of AON), and Ernst & Young, serving in various roles covering forensic data analytics, fraud investigations, risk management, and financial crimes.
Elif's professional experience includes:
Monitorships
Top 10 Global Bank – Managed data analytics for or sanctions compliance monitorship for top ten global bank; executed data analytics tests on cross-border transactions, evaluated effectiveness of compliance controls through staff interviews.
Top 5 Global Bank – Managed data analytics for transaction monitoring and rules implementation audit for anti-money laundering project for OFAC compliance of large banking conglomerate. Served as key data analytics contact on behalf of the Monitor's Office; tasks included interviewing client personnel and writing reports on key findings.
Leading Real Estate Development Company – Managed data analytics for compliance monitoring and anti-fraud surveillance program for the largest private construction project in U.S. history with $20 billion budget, including designing data collection and analysis methodologies for metadata pertaining to video footage from security surveillance system.
Anti-Fraud Data Analytics
Big Four Technology Company – Served as analytics lead for fraud risk assessment for big four technology company: designed and executed anti-fraud tests, acted as key liaison for cross-functional collaboration, played instrumental role in creating long-term strategy for managing data assets and implementing innovative anti-fraud analytics including machine learning.
Top 5 U.S. Bank – Managed work streams on regulatory compliance analytics on behalf of multinational financial services corporation: liaise internal and client teams in order to collect, cleanse and analyze data from trading systems; develop testing strategies to measure compliance by business units and regions; create interactive business intelligence dashboards to deliver results.
Top 5 U.S. Investment Bank – Performed fraud threat landscape assessment on behalf of the operational risk department. Conducted interviews with key stakeholders in order to identify top threats. Prepared and delivered interactive fraud scheme dashboard.
Top 5 U.S. Retail Bank – Performed data analytics on cross-border transactions monitoring of international banking conglomerate with U.S. headquarters, including rules-based anti-fraud anomaly detection on wire transfers and check activity data, using innovative data analytics approaches to identify patterns of money laundering activity.
Ministry of Finance of Top Oil Producer Country – Served as one of the lead senior analysts in the core data analytics function of large international project serving a government in Sub-Saharan Africa to implement financial and regulatory controls on public accounting records. Performed forensic data analytics on large volumes of complex data.
NBA Team – Performed data analytics on transactional data of major U.S. professional basketball team to assist with internal investigation regarding an asset misappropriation claim against a high-ranking company executive.
Incident Response
Global Virtual Data Room (VDR) and Cloud Collaboration Provider – Designed and implemented data analytics approach for on-site forensic investigation to quantify the magnitude of the effects of data privacy incident. Managed client's incident response by advising internal team on calculating damages in the aftermath of data privacy violation incident.
Former Derivatives Broker (Top 10 U.S. Bankruptcy Proceeding) – Served as integral lead analyst on bankruptcy proceeding investigation on behalf of the trustees for large financial derivatives broker, following the incident cited as one of the 10 biggest bankruptcy cases in U.S. history. Managed data collection and recovery efforts to assess risk exposure prior to liquidation.
Education

AB, The University of Chicago
MSc, New York University

Certifications

Affiliations

Association of Certified Fraud Examiners

Languages