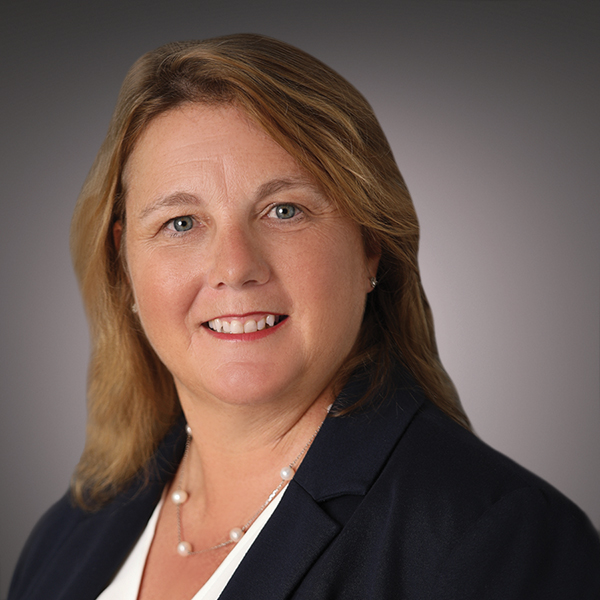 Index Tower, Unit 1701, DIFC
Dubai, United Arab Emirates
+971(0).4.226.2436 Main
+971(0).50.942.1390 Mobile

Get in touch
Jacqui Record is a Senior Managing Director at Ankura focused on disputes and investigations. She has been based in the Middle East for the last 13 years and has more than 30 years of expert witness and forensic investigation experience, mainly in the Big 4 across the UK, Middle East, and Africa.
Experience
As an accounting expert, Jacqui has provided expert evidence numerous times in a wide variety of forums around the world and is listed in Who's Who Legal's lists of worldwide recognized arbitration, construction, and investigation experts. She has mainly focused on construction, real estate, hospitality and leisure, oil and gas, and shareholder/JV disputes. She has acted as an expert assessor and has been a court appointed and party appointed expert on large Middle East court matters.
Jacqui has led many large and high-profile forensic investigations in various sectors across the Middle East and around the world, including asset tracing, sanctions, and large-scale data collections and review.
Jacqui's selected professional experience includes:
Expert Appointments
Appointed expert for the respondent, the employer, in an ICC UK arbitration, to assess the loss of profits on the delayed construction of a large Middle East petrochemical plant.
Appointed expert, acting for the claimant, a well-known international contractor against the developer in a DIFC-LCIA arbitration assessing loss of funds and claimed losses associated with the construction of a well-known mixed use Middle East development.
Appointed expert, acting for the respondent, a Middle East government on an ICSID arbitration in relation to the development of land, to assess the claimants' shareholding.
Appointed as a Dubai senior court appointed expert in a large shareholder dispute for a multinational family-owned business group to assess the minority shareholder value and investigate any leakage of value.
Appointed expert regarding a shareholder dispute between a Middle East joint venture and an international consumer products company. The work included preparing reports for both local and international arbitrations and local court.
Appointed expert for the claimant, a Middle East oil and gas entity, in an ICC UK matter to assess quantum on a terminated power plant. This included assessing loss of profits and costs due to the delay and subsequent termination of the contract.
Appointed expert by the claimant in an LCIA arbitration regarding the delayed completion of a Dubai based mixed use tower including residential, retail and hotel/hotel apartments, assessing loss of profits on the delayed/terminated development.
Appointed expert for the claimant, the owner of two Middle East hotels in an DIFC-LCIA arbitration in relation to the termination of the operator agreement assessing the loss of profits and financial statement fraud.
Appointed expert, for the claimant, an international hotel operator in a DIFC-LCIA arbitration assessing the loss of profit on a terminated operation agreement.
Appointed expert for the respondent, a Middle East property developer, in an ICC UK matter to assess the loss of profit claim due to the cancellation of a marketing agreement.
Appointed expert by the respondent in a DIAC arbitration in relation to a halted development of a Dubai residential and hotel development for a Middle East developer, including assessing loss of profits of the JV partners.
Expert assessor assisting the South African Public Protector regarding the highly publicized Strategic Fuel Fund investigation. This included verbal and written reporting to Parliament on two separate occasions.
Investigations
Investigation of theft of significant Middle East government funds and subsequent money laundering activities involving the U.S., UK, and international banks and assets. The work included assisting in reports to the DOJ and local government investigating units and various banking regulators.
Forensic investigation and sanctions review for a large Middle East parastatal. Work included utilizing forensic technology investigative techniques to collate, host, and analyze huge amounts of data.
Forensic expert, acting for the plaintiff, a Swiss trust, regarding the fraud and mismanagement of the investment advisor on real estate investments, including providing extensive expert witness testimony in High Court.
Forensic investigation and expert witness testimony for an African bank regarding financial statement fraud in the acquisition of a leasing company.
Forensic investigation of a property subsidiary of a large bank involving fraud by the top executives. This included provision of extensive expert witness testimony in civil and criminal proceedings.
Forensic investigation for international oil logistics company including financial statement restatement and provision of expert witness testimony in criminal court.
Investigation/dispute advisory regarding potential claims on a large transport infrastructure project including cash flow and cost reviews.
Education

BSc, Hons., Economics and Accountancy, City University, London

Honors & Awards

Who's Who Legal says: "Jacqui Record is highly regarded by respondents to our research thanks to her excellent ability on fraud and loss-of-profit investigations."
"Jacqui is 'a very impressive practitioner' who commentators state 'is excellent at forensic accounting for construction disputes'."

Certifications

Institute of Chartered Accountants of England and Wales (ICAEW), Fellow

Affiliations

Chartered Institute of Arbitrators (CIArb), Associate Member