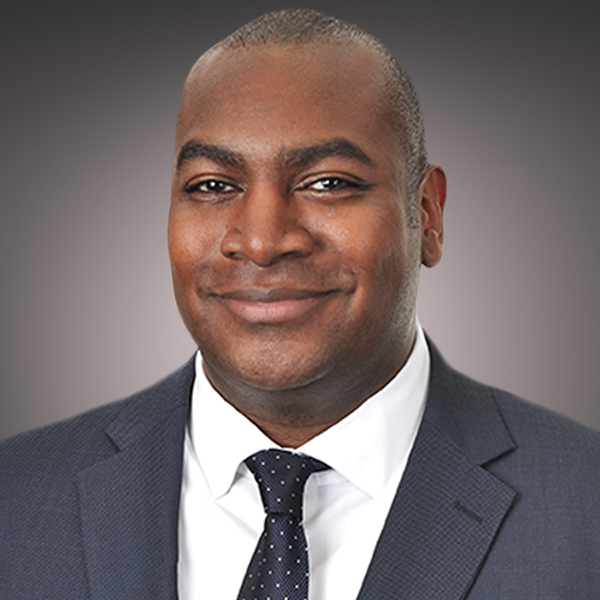 485 Lexington Avenue, 10th Floor
New York, NY 10017
+1.212.818.1555 Main
+1.646.227.4898 Direct
+1.773.793.3870 Mobile

Get in touch
Jamar Haywood is a Senior Managing Director at Ankura based in New York. He is a highly skilled and experienced professional within the legal and technology fields, with over 20 years of experience. He is currently the head of the Ankura Brooklyn Cyber Center, where he focuses on developing cybersecurity talent to support a wide range of client needs, including network security monitoring and complex staff augmentation engagements. Additionally, he is part of the leadership team for Ankura InterXeptor, the firm's pioneering managed detection and response business, in the cybersecurity and privacy group.
Experience
Jamar has a proven track record of successful leadership, having founded Pragmatic Digital Solutions and co-founded Q3 Resources, which both provided professional services to law firms and corporations. He has a wealth of experience re-engineering technology departments in global law firms and advising clients on the optimization of legal technology programs.
Jamar excels in client services and team management, with a focus on several domains including cybersecurity, e-discovery, data privacy, and information governance. He advises clients on diversity and inclusion as it relates to attracting and retaining talent. He began his career working at several Am Law 50 law firms, including Sullivan & Cromwell and Skadden Arps, before transitioning to consulting. Jamar holds a bachelor's degree from Wesleyan University and a professional certification in Diversity and Inclusion from Cornell University.
Jamar's professional experience includes:
For a large social media firm, led a team of over 20 SME's on a privacy staff augmentation project that consisted of optimizing and ensuring regulatory compliance of privacy standards.
For a global IT services provider, identified areas of risk and supported the development, implementation, and management of a comprehensive 24/7 information security monitoring program.
For a global financial institution, served as a subject matter expert on a data integrity advisory matter related to a regulatory investigation with numerous U.S. regulators.
For a global financial institution, advised on sourcing and implementing legal technology solutions for cost savings.
For an Am Law 50 law firm, successfully re-engineered the e-discovery department and developed e-discovery protocols and guidelines for mitigation of risk.
For a global beverage distribution company, served as a subject matter expert for a corporate client's redevelopment of internal e-discovery processes and protocols for cost savings and optimization.
For a hedge fund, provided guidance to corporate client on legal spend guidelines to manage external spend and risk.
For a global financial institution, led a team of over 20 e-discovery professionals in a matter related to a global investigation of Libor rate fixing involving numerous global regulators including the CFTC, DOJ, and the UK's FSA.
Education

Honors & Awards

City of NY Certificate of Recognition Brooklyn Borough President Certificate of Honor

Certifications

Diversity and Inclusion, Cornell University