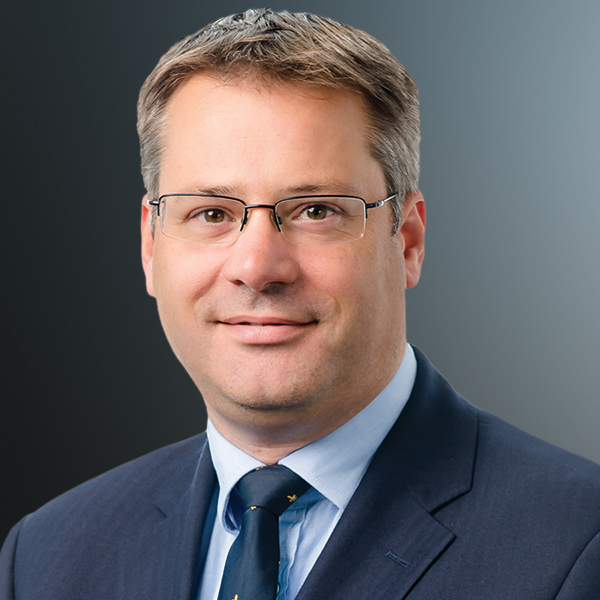 55 Bishopsgate, 2nd Floor
London, England EC2N 3AS
+44.(0)20.7469.1111 Main
+44.20.7015.2306 Direct
+44.(0).7979.757.702 Mobile

Get in touch
James Hanson is a Senior Managing Director at Ankura, based in London. He manages the global construction EMEA advisory services team. James has 24 years of professional experience. James advises clients on their most complex and risky capital programmes and projects. He advises across the capital lifecycle on strategy, transformations, and due diligence through to programme management, investigations, and monitoring.
Experience
James' professional experience includes:
Bank Policy and PPP unit review, Europe: Strategic review of the bank's policy and PPP unit including demand forecasting and provision of business case for significant expansion of the unit in terms of functional capability, sectoral coverage, and delivery capacity.
London Hotel and nightclub due diligence review: Construction due diligence review to identify governance, programme, and cost risks to the high net worth buyer in conjunction with the legal advisors.
Theatre redevelopment programme review, UK: Independent programme review to forecast project completion and impact on the production start dates. Implemented our recommendations and brought all stakeholders together to successfully complete the project.
UK University publication company: Supply chain transformation programme to move the business more towards digital media by expanding and contracting multiple global facilities.
Oil and Gas EPC Contractor & Manufacturer, UAE: Transformation project to improve financial transparency for the allocation of multiple project actual costs.
Middle East Contractor: Provided a large team to complete a commercial review of 20 construction projects on day one and issued a client report two days later. Training and standard templates were created to provide a consistent and quick output to enable benchmarking across projects and the company.
London development company: Commercial advice and support on a $10 billion plus development in London regarding the creation, management, and progress of a transportation hub.
UK Rail Owner: Several independent reviews of billion-dollar capital programmes for the same client focused on the governance, schedule, and costs.
Major Mall Development, Qatar: Status review of construction progress plus ongoing monthly project monitoring. James led a multi-disciplinary team to provide the owner and chairman of the board with an independent assessment of progress.
Oil and Gas, Oman: Vendor assessment programme to improve project performance. James led a team to understand the factual status of projects followed by recommendations to the board.
Nuclear operator, Middle East: PMO set up to drive the development of a new nuclear operator to achieve capacity and capability for nuclear operations. Provision of resources to fulfil the PMO director and project management roles.
Oil and Gas, Middle East: Review and improvement of policies and procedures within the projects department. This was part of a companywide improvement to control risks in the business.
Real Estate, Middle East: Comprehensive review of three major projects which had stalled. James led a multi-disciplinary team to investigate and report on the technical, commercial, and legal aspects of each $100 million plus project, and to develop innovative options for reinvigorating the projects.
Oil and Gas Rig Fabricator, UAE: James was engagement partner for a review of four major projects which had adversely affected the profitability of the overall FTSE250 business. He reported his findings to the board and at public shareholder meetings.
Oil and Gas development, UAE: Readiness review of a $10 billion oil and gas development in the UAE prior to major construction work commencing. Several gaps were identified in the governance and risk management structure as well as integration issues across the project.
Media development, UAE: Providing a project readiness review of a potential $1 billion media project in the UAE.
Master developer, UAE: Leading a $10 billion plus portfolio risk assessment team to review the master developers 70 plus projects to identify the high-risk projects and areas for audit.
European train operator: Advising a new European train operator on the major contractual, commercial, and technical risks associated with the capital delivery, operation, and maintenance of a high speed train service.
European defence procurement agency: Leading a forensic team on the independent financial review investigating a major aircraft programme.
Oil and gas multinational: Forensic contract reviews consisting of interrogating the contractual and commercial aspects of major oil and gas contracts. $200 million of potential savings were identified which acted as a catalyst for change and the client undertook a major business transformation.
Aircraft manufacturer: Reviewed several billion dollar capital programmes as part of a valuation exercise to understand the current status of the manufacturer on behalf of a major shareholder.
Materials manufacturer: Reviewing three international projects to obtain an overview of the manufacturers £250 million per year worldwide programme of new factory capital spend. The capital project procedures were subsequently reviewed, and recommendations discussed with senior management.
Education

MBA, General and Strategic Management, Cass Business School
Beng, Hons, Civil Engineering, University of London, Queen Mary College