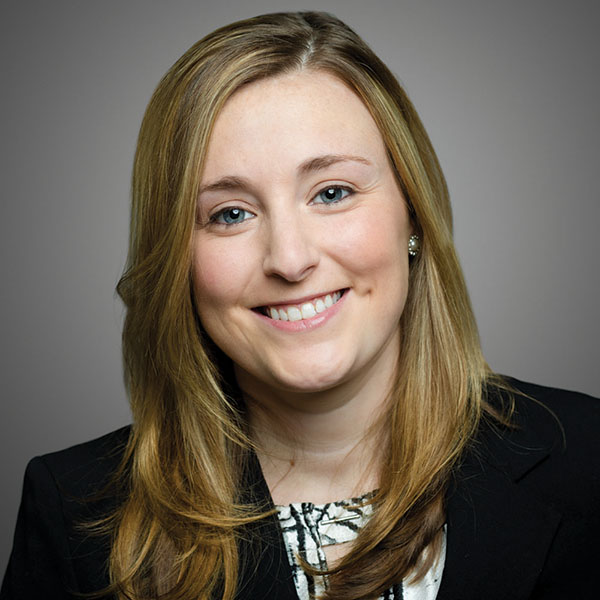 1 Beacon Street, Floor 15
Boston, MA 02108
+1.202.797.1111 Main
+1.203.993.6352 Direct

Get in touch
Jordyn Peck is a Managing Director at Ankura. She has over ten years of hands-on finance operations experience and has held both consulting and corporate finance roles, most notably her experience at General Electric (GE). Jordyn's expertise focuses on end to end procure to pay, order to cash and accounting operations, which includes transformation initiatives, working capital management and event readiness. She has led multiple complex, event-driven finance and operational transformations and their respective global implementations across a variety of industries and company sizes.
Experience
Jordyn most recently worked with a manufacturing, distribution and retail conglomerate to dissolve inflated Corporate Finance, IT and HR Shared Services and establish functions locally in each business unit. This required standing up a new technology including a new HR and payroll application, evaluating outsourcing opportunities, disentangling shared IT networks, elevating and training talent within each local business, and preparing each business to operating independently. Simultaneously, she managed the organization through a refinancing and tax reorganization as well as divestures of multiple business units.
Additionally, Jordyn worked with a global warehousing, distribution and logistics organization to assist in their Finance transformation, including the transition of their Accounting operations from the West to East Coast and the implementation of a new Procure to Pay application. More recently, she led the global implementation of their new ERP, providing the organization a platform for growth whilst being highly integrated across their environment.
Jordyn also co-led the Finance and Accounting carve out of a global footwear retailer from one of the world's largest brand companies. She assisted in designing their future operating model, transactional processes, system configurations, reporting tools and policies as well as training and developing teams globally.
Jordyn's professional experience includes:
Process improvement through workflow redesign, technology integration and technology selection
Maximize utilization and drive performance of operations and back office functions
Procure to Pay and Order to Cash end to end management and associated working capital strategies
Optimization of organizational performance through design, controls and change management
Indirect spend diagnostics, vendor rationalization and operationalization of controls and policy
Education

BS, Mathematics, Western New England University

Certifications

Certified Supply Chain Professional (CSCP)