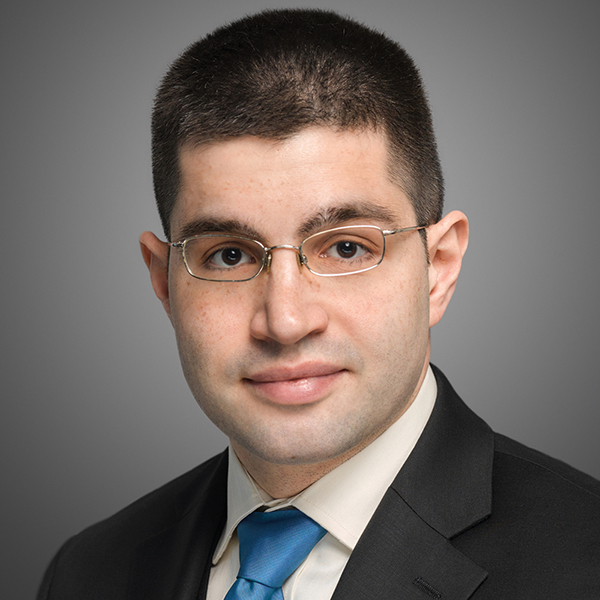 2000 K Street NW, 12th Floor
Washington, DC 20006
+1.571.212.2469 Mobile

Get in touch
Joseph M. Moyer is a Managing Director at Ankura based in Washington, DC. He has over a decade of experience as an attorney and management consultant focused on assisting clients with a range of compliance, investigative, and risk management challenges. A seasoned leader of global teams, his work has spanned multiple continents. A former Navy Judge Advocate, Joseph today focuses on assisting clients with navigating national security implications of foreign investment and trade, including Committee on Foreign Investment in the United States (CFIUS), Foreign Oversight, Control, and Influence (FOCI), and Team Telecom reviews. He has worked on multiple CFIUS monitorships, audits, and advisory engagements to ensure sustained client compliance with terms of National Security Agreements (NSAs).
Experience
Prior to joining Ankura, Joseph managed anti-corruption, sanctions, and export control investigations and compliance engagements with clients throughout North America, Europe, the Middle East, and Asia on behalf of two global consulting firms. These engagements focused on the development of effective risk-oriented compliance programs attuned to evolving and emerging regulatory requirements and implemented to effectuate buy-in at all levels of an organization. Joseph also led global teams developing geopolitical risk reports recognized in leading international media outlets for their assessment of the impact of emerging threats on defense and security policy choices.
Joseph began his career in the United States Navy as a Judge Advocate and served in a variety of roles as a trial counsel, staff judge advocate, and appellate government counsel. He deployed to Kabul, Afghanistan in 2010-2011 where he worked on rule of law development and transition of detention operations.
Joe's professional experience includes:
CFIUS Monitorship: Served as engagement director on a large and complex monitorship; ensured TPM ability to monitor calls, conduct reviews of contracts, and respond to incidents with recommendations on appropriate mitigation and remediation measures; developed monthly briefings to the CFIUS Monitoring Agencies (CMAs), and built comprehensive inventory of controls to assess company compliance with all elements of National Security Agreement (NSA).
NSA Implementation: Worked with multiple companies subject to NSAs to implement mitigation requirements and develop tailored policies, processes, trainings, and other compliance controls to effectuate broad organizational awareness of and compliance with NSA requirements.
Software Product Integrity: Served as workstream lead on CFIUS monitorship conducting quarterly product integrity testing of major software products; worked with the client and product integrity testers to review the reports, ensure alignment to applicable leading standards, and identify remediation measures to address identified gaps.
FCL Application & FOCI Mitigation: Worked with multiple companies seeking to do business with the U.S. Government to design, implement, and periodically update FOCI mitigation measures, including Electronic Communications Plans and Visitation Plans; assisted in the development of targeted training to ensure broad organizational awareness of restrictions. Separately worked with companies to apply for Facility Security Clearance (FCL) and prepare for Defense Counterintelligence and Security Agency (DCSA) review.
Compliance Program Design and Development: Worked on cross-functional teams with client and outside counsel to design and implement effective compliance risk assessments, aligned with larger enterprise risk management programs, and to develop targeted, actionable communications for all levels of organizations on new regulatory and legal developments.
Investigations: Led multiple cross-border investigations into suspected violations of anti-corruption, export control and sanctions laws; assisted clients with development of remediation measures, including robust third-party risk management programs, to reduce likelihood of additional violations.
Geopolitical & Security Risk Analysis: Led a global team tasked with developing insights into security threats and how these threats impacted defense and security policymaking in the top-50 defense spending countries; these insights, including development of innovative defense and cyber threat indexes, were recognized in leading international media outlets.
Organizational Design: Assisted multibillion-dollar organization with global operations to conduct a detailed organizational risk assessment to respond to a range of new regulatory responsibilities; designed a new reporting structure to better facilitate internal and external engagement.
Appellate and Trial Counsel: Filed 12 substantive pleadings with military appellate courts and successfully argued two cases to expand victims' rights in sexual assault prosecutions; successfully prosecuted sexual assault and child pornography cases.
Investigations, Compliance, and Ethics: Led complex investigations into senior-level misconduct and ethics violations; provided a range of ethics advice to senior flag officers on gifts and other private sector interaction.
Governance | Rule of Law Development: Forged strong relationships with Afghan government, Interagency representatives, and foreign partners to re-orient rule of law development toward coordinated support and to effectuate transition of detention operations in accordance with applicable international law and human rights; served as the liaison to the Afghan Independent Human Rights Commission (AIHRC) and coordinated visits to the Detention Facility in Parwan (DFIP).
Legal Education: Spoke at Ball State University Conference on need for improved coordination of support for Afghan legal education at major universities and to strengthen the ability of the formal justice sector to earn the confidence of the Afghan people.
Selected by the German Marshall Fund as a 2014 Manfred Worner Fellow and 2018-2019 Marshall Memorial Fellow, Joseph traveled throughout Europe in October 2018 for discussions of critical issues in transatlantic relationship. Joseph focused his individual research on the intersection of corruption and national security, including whether corruption can be purposefully used by hostile nations as a method of hybrid warfare to destabilize democracies.
Education

EML, Georgetown University, McDonough School of Business
JD, Temple University, Beasley School of Law
BA, Moravian College

Certifications

Certified Fraud Examiner (CFE)
Project Management Professional (PMP)

Affiliations

Bar Memberships: Virginia, Pennsylvania, DC
Association of Certified Fraud Examiners (ACFE)
Project Management Institute (PMI)
DC Bar Association
American Bar Association (ABA)
Virginia Bar Association
American Society of International Law
Veterans of Foreign Wars (VFW)
American Legion

Languages