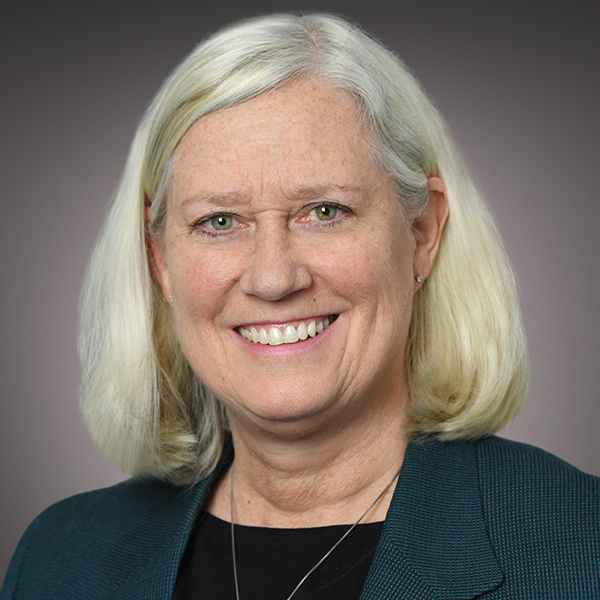 1180 West Peachtree Street NW, Suite 550
Atlanta, GA 30309
+1.404.589.4200 Main
+1.404.602.5021 Direct
+1.404.216.1696 Mobile

Get in touch
Julie DeLong is a Senior Managing Director at Ankura with over 30 years of experience providing valuation consulting services to clients in a variety of industries, including life sciences, technology, computer software, health care, financial services, manufacturing, and consumer products. She specializes in the valuation of business interests, intangible assets, and fair market value studies of services.
Experience
Julie has significant experience advising biotechnology, pharmaceutical, and medical device companies on the valuation issues they face. She routinely assists clients with valuations for regulatory compliance. This experience includes valuations of fee-for-service arrangements, including bona fide service fees, for services provided by her client's customers, such as specialty pharmacies, specialty distributors, wholesalers, group purchasing organizations, etc. Julie's expertise includes assisting clients with developing and documenting fair market value hourly rates and other payments to healthcare professionals for consulting on product development, serving on advisory boards, and conducting speaker programs, as well as providing other consulting services.
Julie has performed hundreds of valuations to be used for financial and tax reporting purposes. These include valuations for reporting under Financial Accounting Standards Board ("FASB") Accounting Standards Codification (ASC) 805, 350, 360, 718, and 820. In addition, Julie has valued contingent purchase consideration and other liabilities for financial and tax reporting. Her financial and tax reporting experience also includes the valuation of stock options and other employee compensation for FASB ASC 718.
Julie also has experience preparing fairness opinions, as well as valuations and consulting in the context of transactions and restructuring.
Julie's recent professional experience includes:
Assisted a major pharmaceutical company in incorporating fair market value when contracting with customers. Our assistance included the following areas:

Consulting on revisions to the contracting process to identify contracts with customers;
Inventorying current services with customers;
Developing the criteria to determine when fair market value is needed;
Establishing a fair market value center of excellence;
Performing fair market valuations of the numerous services identified as being provided by distributers, group purchasing organizations (GPOs), specialty pharmacies, etc.; and
Incorporating the fair market valuations and associated methodologies into an Excel-based tool to be used by the client's businesses in developing fair market value support during the contracting process. The tool includes services relating to patient support programs, co-pay program administration and support, data reporting and other data services, reimbursement support, evidence-based medicine research assistance, etc.

Continue to provide ongoing assistance to the fair market value center of excellence in:

Adding new services to the valuation tool as needed and updating the tool for changes in underlying assumptions;
Responding to fair market value appeals; and
Performing valuations of services perceived as high-risk or unique.

For a major pharmaceutical company, provide ongoing fair market value analyses of customer services deemed to meet the qualitative parts of the bona fide service test. Valuation analyses are used for regulatory compliance and government price reporting.
Performed a fair market value analysis for a major medical device manufacturer to determine fair market hourly rates for 10 different physician specialties, including market-based consulting service rates for 12 different health care providers. Analysis was submitted to the US House of Representatives, who were reviewing fair market value issues related to the medical device industry; reviewed and approved by the federally-appointed monitor for the company; and was subjected to peer review by a major accounting firm the federal monitor was required to engage to satisfy inquiries by the US Attorney overseeing the Deferred Prosecution Agreement.
For numerous pharmaceutical companies, determined the fair market value of specialty pharmacy services associated with their free drug programs.
Submitted expert report and provided expert testimony in a qui tam case alleging violations of the False Claims Act and Anti-Kickback Statute. Testimony provided in support of the defendant, a major medical device company.
Performed annual equity valuations of a clinical-stage biotechnology company developing injectable antithrombotics, including anticoagulants and antiplatelet agents. Valuation was performed for tax and financial reporting in connection with the issuance of employee stock options. An option pricing model was used to allocate overall value among the different classes of stock.
Performed a fairness opinion analysis of a manufacturer of plastic and film products consisting of high-density polyethylene.
Performed a FASB ASC 805 analysis for an international chain of quick-serve chicken restaurants. Intangible assets valued included franchise agreements, development agreements, trade names and trademarks, and noncompete agreements. In addition, valued the business enterprise of the overall company and allocated the value between preferred and common stock using an option pricing model.
Valued the patents associated with a medical device implant in connection with a potential purchase. The valuation analysis required consideration of anti-kickback laws as the majority owner in the patents was a surgeon and user of the implant.
Education

MA, Accounting
MA, Economics
BS, Economics, University of Iowa

Certifications

Chartered Financial Analyst charterholder
Certified Valuation Analyst
Pharmaceutical and Medical Device Law and Compliance certification, Seton Hall University

Affiliations