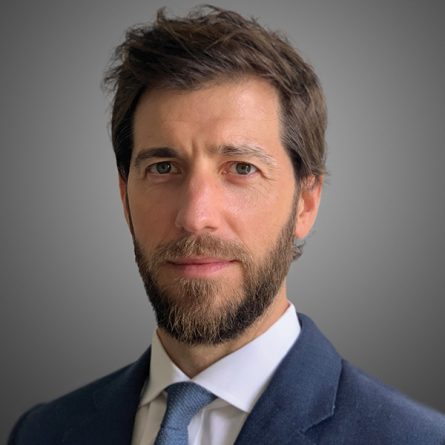 55 Bishopsgate, 2nd Floor
London, England EC2N 3AS
+44 (0)20 7469 1111 Direct
+44 7813011228 Mobile

Get in touch
Robert Capper is a Senior Managing Director at Ankura, based in London. Robert has extensive experience in overseeing a range of complex investigative assignments across the world, specializing in high-profile sovereign disputes and asset tracing, as well as fraud and white-collar crime investigations.
Experience
Robert has worked with a broad range of clients, from law firms and multinational companies to sovereign states and government agencies. His work usually involves detailed and complex investigations in support of contemplated or ongoing legal proceedings. Robert has worked on some of the world's largest and high-profile asset tracing and recovery cases, including against sovereign states and former political leaders. His experience also includes complex fraud cases and commercial disputes across multiple jurisdictions and a range of sectors.
Prior to joining Ankura, Robert led the consultancy asset tracing and investigations team at Burford Capital, the world's largest litigation funder. Robert began his career with eight years working for the British Intelligence Services, focusing on counterintelligence and counter terrorism investigations with an emphasis on north and west Africa.
Robert's professional experience includes:
Assisted a state energy company resolve a multi-billion dollar arbitrational award against a Middle Eastern sovereign. Identified significant international asset profile and provided detailed insight on specific commercial leverage to assist a successful financial settlement.
Acted in support of a multi-billion dollar claim against an Asian sovereign state, coordinating a detailed asset search of worldwide assets suitable for enforcement. Prepared an enforcement plan and recovery strategy, providing detailed political and strategic intelligence throughout in order to inform legal planning and direction.
Identified over GBP 100 million of assets belonging to a high-profile deposed political figure and his wider family, acting on behalf of the new interim government and the IMF.
Assisted a large pension fund who lost over GBP 55 million to a fraudulent Swiss investment company. Gathered evidence about the entity involved, key individuals and shareholders, the perpetration of the fraud and successfully identified the whereabouts of most of the missing funds.
Profiled multiple defendants who committed investment fraud through a billion-dollar hedge fund, resulting in numerous successful settlements and enforcement action against key protagonists.
Education

MSc International Relations, University of Bristol
PGDip Terrorism Studies, University of Edinburgh
BA(hons) History, University of Bristol

Honors & Awards

Recognized by 'Who's Who Legal' for asset tracing and investigation