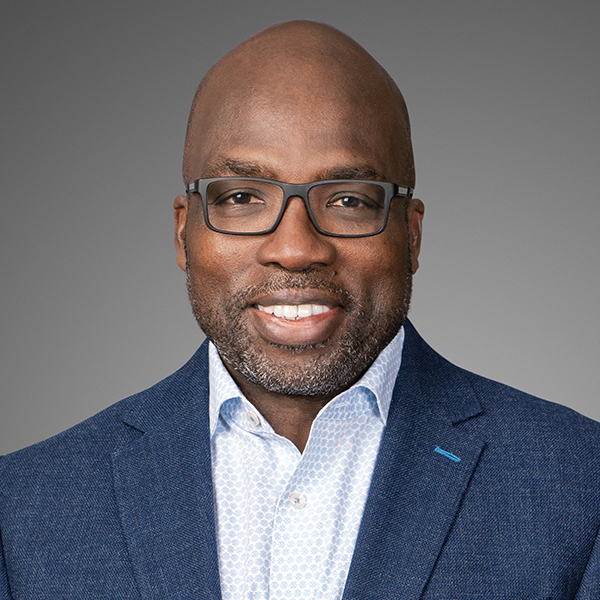 Synergy, East Building, Level 1, Al Malqa
Riyadh 11683, Saudi Arabia
+966 558 694 079 Main
+447733 111 306 Mobile

Get in touch
Sena Gbedemah is a Senior Managing Director at Ankura based in Saudi Arabia. He is focused on construction, specifically reviewing underperforming capital projects and analyzing delay to projects in dispute as a programing/delay expert. He has given evidence as an expert witness in mediation and dispute boards and testified in several arbitrations.
Experience
Sena's professional experience includes:
Process and Power Plants
Sewage Treatment Plant Dispute ($200 Million): Appointed as the delay expert on an international arbitration relating to a large sewage plant for a large city in the Middle East. Testified before an international arbitration panel which also involved a hot-tubbing session.
Solar Power Plant Dispute (£90 Million): Gave evidence as a delay expert before an international arbitration (Sir Robert Akenhead) in relation to an extensively delayed solar power plant project in the Middle East.
LNG FSRU: Advised on project controls and PMO setup for an FSRU EPC in Ghana, West Africa.
Oil and Gas Facility: Appointed as the delay and quantum expert on an oil and gas facility in Azerbaijan. Testified (including hot-tubbing session) before an LCIA arbitration panel (Sir John Uff).
Oil Separation Plant Dispute ($110 Million): Prepared independent expert submissions on delay and disruption on an oil and gas separation facility in the Middle East. Acted for the contractor defending a claim made by the insurers of a subcontractor that had since gone into receivership.
High Technology Paint Batching Plant (£205 Million): Provided independent advice on the causes of delay and disruption to a paint factory which incorporated innovative process technology. The plant was two years late and £102.5 million over budget.
Cement Plant and Power Plant Dispute ($600 Million): Delay expert on a cement plant and associated power station. Prepared submissions for an international arbitration.
Propylene Process Plant Arbitration: Appointed by an EPC contractor for a 400,000-metric ton capacity polymer grade propylene plant which was delayed by eight months. Liquidated damages averaged out at $620,000 per week and quantum claims amounted to $220 million.
Power Station Arbitration (£25 Million): Instructed as expert for EPC contractor on £148 million upgrade of a coal fired power station. Prepared delay and quantum submissions against the employer and defenses against the subcontractor.
Transport & Infrastructure
Road Tunnel Dispute (€300 Million): Acted for the contractor in submissions (DAB and arbitration) for delay and disruption for a large tunneling project.
Pre-Dispute Advice Rail Metro System ($10.5 Billion): Delay expert provided pre-dispute advice to consortium constructing and commissioning a new rapid transit system in a large city. Advised on reporting and approach to delay analysis to support extension of time claims.
International Airport Dispute (Project Value £7 Billion, Dispute Value £1 Billion): Delay expert prepared independent submissions for arbitration proceedings for the terminal building of a new international airport.
Rail Program and Commercial Review of Major Rail Electrification Project: Reviewed and advised on program and schedule strategy and associated reporting procedures to enable timely and accurate reporting to senior management.
Rail, Station Control Rooms and Line Control Centers Claim (Value £60 Million Per Year): Provided delay and disruption input for a claim on PPP obligations and liabilities relating to station control rooms and line control centers across the Tube Lines network.
Rail, CCTV Dispute: Delay and quantum legal support for an (NEC Option A) adjudication and litigation relating to CCTV coverage across the underground network. Dispute value £36 million.
Rail, Underground Signage Adjudication (£15 Million): Dispute on contractual liabilities (PPP and NEC Option E) in relation to signage on the underground network. Prepared quantum and delay submissions for the adjudication.
Harbor/Port Dispute: A government port client contracted with a consortium for the construction of a new harbor (two breakwaters and associated structures) which suffered cost and schedule overruns of £62 million and 171 days. Prepared expert submissions to DAP and subsequent arbitration panels.
Building
High-Rise Building Dispute (£25 Million): Appointed as delay expert for a mediation on a 25-story high-rise building project. The design and build contractor sought damages relating to professional negligence claims against its novated sub-consultant designer.
Development Dispute (£21 Million): Appointed as delay expert on an exclusive 10-story building project in London. Expert report allowed a settlement to be negotiated between the developer and its contractors.
Industrial Building Dispute: Supported quantum expert in providing expert opinion on a dispute over the final account for a landmark industrial building project.
Technology
IT Infrastructure and Software (Project £300 Million, Dispute £300 Million): Provided independent advice for negotiation and subsequent arbitration in relation to delay and disruption claims.
IT Infrastructure Project: Independently reviewed the causes of time and budget overrun on a large IT project in a major UK bank. Also advised on acceleration measures and project process improvements to recover the overrun.
Education

Legal Practice Course LPC, BPP Law School, London
Post-Graduate Diploma in Law PgDL, BPP Law School, London
MSc, Management in Construction, Kingston University, London
BEng, Hons., Civil Engineering, University of Manchester

Certifications

Chartered Civil Engineer CEng MICE
NEBOSH General and Construction Certificates

Affiliations

Institution of Civil Engineers CEng MICE, Member