Events
8th Annual Cybersecurity Conference for Executives
About the Event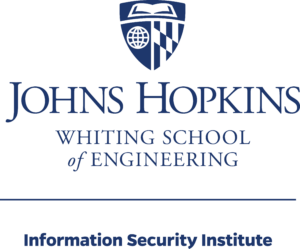 What will be the top cybersecurity threats in 2022 and lessons learned from 2021 trends? Join us for the 8th Annual Cybersecurity Conference for Executives, hosted by Ankura and the Johns Hopkins University Information Security Institute on March 16, 2022 for insights from industry experts on a variety of topics including:
Trending Cyber Challenges
Supply Chain Cyber Risk Management
Creating a Human Firewall
Emerging Threats in AI, Autonomous Systems, & Machine Learning
Future of Cyber Regulatory Compliance
Ransomware
This virtual conference will foster an open learning environment for C-suite executives, IT and security directors, risk managers, legal/compliance directors, and more across all industries. Since 2014, Johns Hopkins University's Information Security Institute and the Ankura team have collaborated to provide targeted cybersecurity tips for executives nationwide. Our conferences provide insight into top cybersecurity threats, trending regulations, and cyber best practices in an environment that's free of vendor pitches.
AGENDA
9:00-9:15 am EST Opening Remarks | Robert Olsen & Anton Dahbura
9:15-10:00 am EST Keynote Address: Trending Cyber Challenges for Today's Senior Executives | Doug Robinson
10:00-10:45 am EST Crisis Management/Incident Response: Ransomware Example | Christopher Todd Doss
10:45-11:00 am EST Break
11:00-11:45 am EST Creating a Human Firewall | Joe Carrigan
11:45-12:45 pm EST Lunch & Learn | Joe Saunders
12:45-1:45 pm EST Emerging Threats in AI/Autonomous Systems/Machine Learning | Jim Bellingham
1:45-2:30 pm EST Panel: The Future of Cyber Regulatory Compliance | Brian H. Montgomery & Colleen Yushchak
2:30-3:15 pm EST Supply Chain Cyber Risk Management | Gregory Falco
3:15-3:30 pm EST Closing Remarks | Anton Dahbura