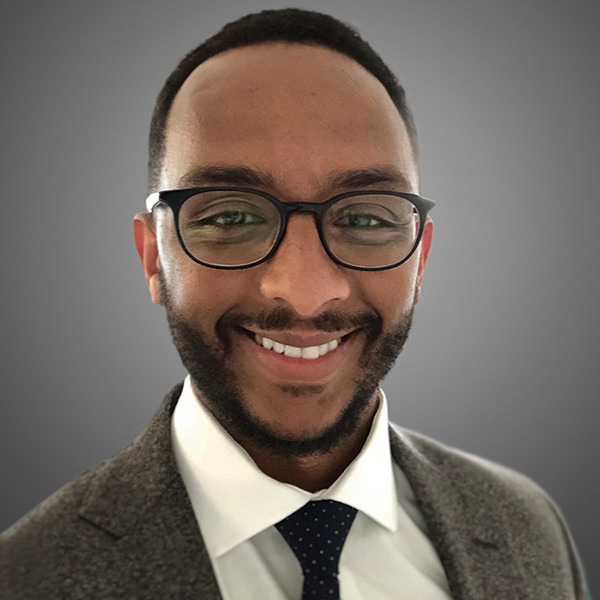 215 E. Washington Street, Suite 201
Ann Arbor, MI 48104
+1.734.369.8769 Direct

Get in touch
Abel Teshome is a Managing Director at Ankura. Abel helps clients navigate complex valuation, dispute resolution, transactional, and strategy matters pertaining to intellectual property (IP). His practice involves providing expert testimony and consulting services related to the determination of economic damages in IP infringement matters.
Experience
Prior to joining Ankura, Abel was a Director of 284 Partners, LLC, a professional services firm that was likewise dedicated to advising clients on the financial aspects of IP.
While his practice involves the valuation of IP in a variety of contexts, Abel has extensive experience valuing IP in the context of:
Damages quantification (e.g., lost profits, reasonable royalties, and/or unjust enrichment in matters involving patent infringement, trademark infringement, copyright infringement, and trade secret misappropriation);
Bankruptcy;
Acquisitions, divestitures, and investment collateralization;
Licensing; and
Transfer pricing and tax disputes.
Abel has provided expert testimony concerning IP infringement damages and valuation issues in federal court proceedings. He has also presented findings on the topics of IP valuation, arm's-length royalty rates, and transfer pricing issues to the Internal Revenue Service Office of Appeals.
Abel has advised clients on the financial aspects of IP in a wide array of industries including, but not limited to, aerospace, agricultural biotechnology, agrichemical, book publishing, clean and renewable energy, consumer electronics, fiber optic communication, food and beverage, insurance, interactive gaming, medical devices, retail, semiconductors, and wireless telecommunication.
Education

MS, Accounting, Financial Reporting and Assurance Services, Michigan State University
BA, Accounting, Michigan State University

Certifications

Certified Public Accountant, licensed in the state of Michigan

Affiliations

American Institute of Certified Public Accountants (AICPA)
AICPA Forensic and Valuation Services Section