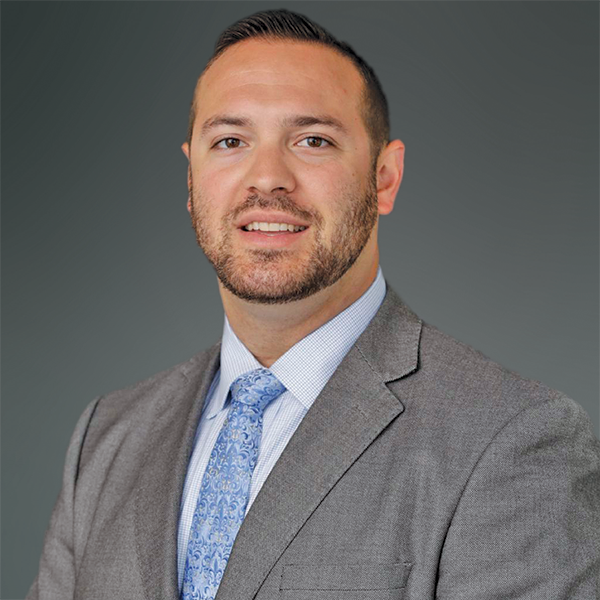 485 Lexington Avenue, 10th Floor
New York, NY 10017
+1.646.291.8587 Direct
+1.301.655.2325 Mobile

Get in touch
Andrew Sotak is a Managing Director at Ankura with more than seven years of experience in forensic accounting and litigation consulting. He works on financial investigations, complex disputes, accounting advisory, and securities litigation matters, with a specialization in digital assets, blockchains, and cryptocurrencies. He is based in New York.
Experience
Andrew has extensive experience in leading complex investigations involving cryptocurrencies and other digital assets and has performed detailed tracing analyses resulting in the recovery of the equivalent of millions of USD in digital assets across multiple blockchains, DeFi smart contracts, and cryptocurrency exchanges. Andrew holds a CTCE certification for cryptocurrency asset tracing.
Andrew has worked on investigations involving cash and asset tracing, fraud and money laundering, forensic accounting analysis, and the evaluation of technical accounting issues such as revenue recognition. He is experienced in conducting forensic interviews of accounting and other corporate personnel and as well as in identifying and analyzing relevant documentation in the performance of financial investigations. He has worked in various industries and geographies, including the Middle East, Central America, and Europe.
Andrew's professional experience includes:
Forensic Accounting Investigation for Receivership of $120 million Cryptocurrency Hedge Fund Ponzi Scheme: Conducted extensive forensic accounting investigation of large Ponzi scheme on behalf of Securities and Exchange Commission (SEC)-appointed receiver. Tracing of fiat currency and cryptocurrency stolen from investors across bank accounts, OTC trading platforms, cryptocurrency exchanges, and wallets across multiple blockchains, including Ethereum and Bitcoin. Investigation has led to the recovery of millions of USD in various cryptocurrencies from cryptocurrency wallets, cryptocurrency exchanges, and DeFi smart contracts.
FTC Real Estate Development Fraud Receivership in Belize: Coordinating and leading all operations and accounting responsibilities for two large real estate development properties in Belize. Determination of personnel and operational tasks, preparation of financial statements for properties, coordination of international cash management transactions, and management of over 100 employees for the properties in Belize. Development of investigative plan to investigate target individuals and entities to trace and recover assets stolen by fraudsters.
Investigation of ERC-20 Token Developed by Video Game Industry Client: Verified and traced the initial distributions of tokens across multiple blockchains to determine if transfers were conducted in accordance with executed agreements and published tokenomics of the token project. Determined wallets currently in possession of large volumes of the token and identified potential other related wallets based on our digital asset tracing analysis.
Litigation Support for Alleged SEC Books and Records Violation: Identified relevant documents and prepared counsel and experts for depositions and expert reports in a Section 13(b)(2)(A) records violation and internal control circumvention case against a VP of Finance for a subsidiary division of a multi-billion-dollar government defense contracting company.
Section 15(c) Review for a Multinational Mutual Fund Investment Advisor: Reviewed and assessed the methods used by an investment advisor to allocate expenses to the mutual funds it manages in its reporting of the estimated profits derived from its relationship with each mutual fund. The assessment was prepared for the board of trustees'/directors' annual consideration of the investment management agreements of the funds as required by Section 15(c) of the Investment Company Act of 1940.
High-Profile Art Fraud Investigation: Assisted the expert witness in preparing a report in a fraud case in the Southern District of New York related to the sale of approximately $60 million of fraudulent artwork by a world-renowned art gallery located in New York City. Reviewed financial information to form an opinion on whether the entities operated as separate economic entities.
Multinational Pharmaceutical Company Foreign Corrupt Practices Act Investigation and Audit Advisory: Collaborated with counsel to respond to SEC subpoenas related to an FCPA investigation through accounting analyses of financial data and corresponding documentation. Conducted interviews of client personnel surrounding possible books and records violations and determined the adequacy of the system of internal accounting controls related to revenue recognition.
International Tax Fraud and Money-Laundering Investigation: Performed a review of an extensive tax fraud and money-laundering case brought by the DOJ against an international investment firm. Conducted a cash-tracing and prepared analysis supporting the flow of funds from the tax fraud through the money-laundering process to the final beneficiaries of the tax fraud proceeds.
International Telecommunications Company FCPA Investigation: Performed on-site transaction testing, internal control analysis, and FCPA risk analysis for an investigation with the SEC and DOJ of a multinational telecommunications company with subsidiaries in Uzbekistan, Tajikistan, Ukraine, and numerous other CIS and European countries.
Education

BS, Accounting and Finance, University of Maryland, Smith School of Business

Certifications

Certified Public Accountant (VA)
Certified Fraud Examiner
Cryptocurrency Tracing Certified Examiner

Affiliations

American Institute of Certified Public Accountants
Virginia Society of Certified Public Accountants
Association of Certified Fraud Examiners