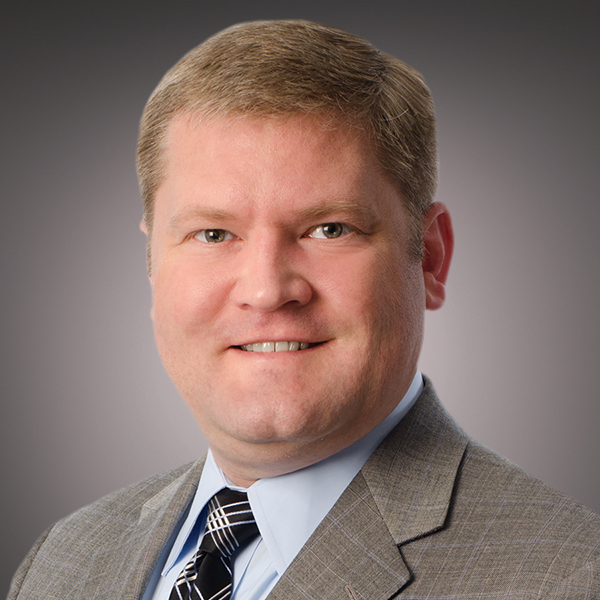 150 North Riverside Plaza, Suite 2400
Chicago, IL 60606
+1.312.212.6100 Main
+1.312.583.5894 Direct
+1.312.543.4772 Mobile

Get in touch
Brad Pinne is a Managing Director at Ankura, based in Chicago. He specializes in complex data analysis to facilitate the resolution of tax disputes and other business challenges. His data analytics expertise helps attorneys, executives, and subject matter experts transform electronic data into useful information to develop litigation strategies, prepare expert testimony, and quantify substantive activities in dispute. Brad has provided testimony in federal and state courts and has acquired over 20 years of experience from numerous tax controversy matters, commercial disputes, and investigations across multiple industries.
Experience
Brad's professional experience includes:
Tax Controversy
Transfer Pricing Tax Disputes: Assisted taxpayers with their petitions for the redetermination of proposed income tax adjustments. Developed database models and financial analyses supporting the taxpayers' positions. Representative clients include The Coca-Cola Company, Amazon.com, Inc., Symantec Corporation, Compaq Computer Corporation, The Limited, and Bausch & Lomb.
Debt vs. Equity Tax Dispute: Created a database model to demonstrate the legitimacy of interest expense deductions from intercompany loans between Tyco International Ltd.'s subsidiaries. The model reamortized loans and applied historical payments to quantify the timeliness and accuracy of intercompany debt servicing.
Valuation Tax Dispute: Supported Nestlé Holdings in their petition for the redetermination of taxable income regarding the fair market value of acquired Carnation trademarks. Quantified trademark values under the discounted cash flow, net premium, and residual methodologies.
Other Disputes, and Investigations
Class Certification Defense: Evaluated an insurance company's computer systems and business records to determine the feasibility of identifying putative class members and quantifying damages. Findings helped the client demonstrate that putative class members were not ascertainable, which resulted in an order denying class certification.
Class Certification Defense: Evaluated a national court reporting company's proprietary system to determine whether it contained evidence sufficient to answer certain questions regarding class certification. Findings helped the client demonstrate the speculative nature of plaintiff's claims, which resulted in an order denying class certification.
Executive Misconduct Investigation: Assisted counsel for the Board of Directors of a Fortune 500 company to discreetly investigate allegations related to an executive's use of corporate funds for questionable personal activities. Analyzed data from corporate and personal email accounts, hard drives, internet history, expense accounts, phone records, and flight and ground transportation charters to triangulate activities spanning almost a decade.
Theft of Trade Secret Investigation: Analyzed information extracted from computer hard drives and external storage media to support an insurance services company in its defense of theft of trade secret allegations involving personnel previously employed by a competitor. Assisted counsel in isolating potentially relevant files and facilitated a settlement between the parties by purging contentious files from the company's systems.
Theft of Trade Secret Investigation: Analyzed electronic evidence to support a global financial services company in a multi-faceted investigation regarding alleged theft of trade secrets. Conducted an exhaustive analysis of the targets' web-based email, instant messaging, internet browsing history, phone logs, and other electronic evidence to extract salient insights for counsel.
Consumer Fraud Class Action: Analyzed customer and transaction data from a national shipping retailer's point of sale systems to support counsel in its defense of a class action under the Illinois Consumer Fraud Act. Developed a database model to quantify amounts due to individual class members according to the settlement agreement.
Market-Timing Settlement: Validated the distribution of disgorgement and civil penalties to customers of a financial services company. Developed a database model that analyzed $127 billion of mutual fund transactions to determine eligibility and distribution amounts.
Billing Dispute: Developed a database model to support a major US wireless telecommunication provider in a billing dispute with its site acquisition vendor. The database model utilized the client's network tracking system to calculate appropriate billings based on site acquisition and modification milestone achievements in accordance with the parties' agreements.
Late Fee Class Action: Supported a major US wireless telecommunication provider by developing a database model that incorporated the billing histories of over 430,000 customers from two separate billing systems to quantify excessive late fees paid.
Warranty Dispute: Developed financial and other quantitative analyses to assist a global electronics manufacturer in refuting a $23.5 million damage claim for alleged component part failures. The analyses uncovered deficiencies in the plaintiff's claims regarding refurbishing costs, lost sales, and loss of goodwill. The client utilized our findings to successfully settle the matter.
Contract Dispute: Designed a database model to audit the contracted rates of $3.2 billion in container traffic between intermodal rail carriers. The database model was used to quantify damages under various contract interpretations and to provide the core functionality of an ongoing audit application.
Education

BBA, University of Michigan Ross School of Business

Honors & Awards

Two-time Client Service Hall of Fame Award Recipient

Certifications

Certified Business Intelligence Professional