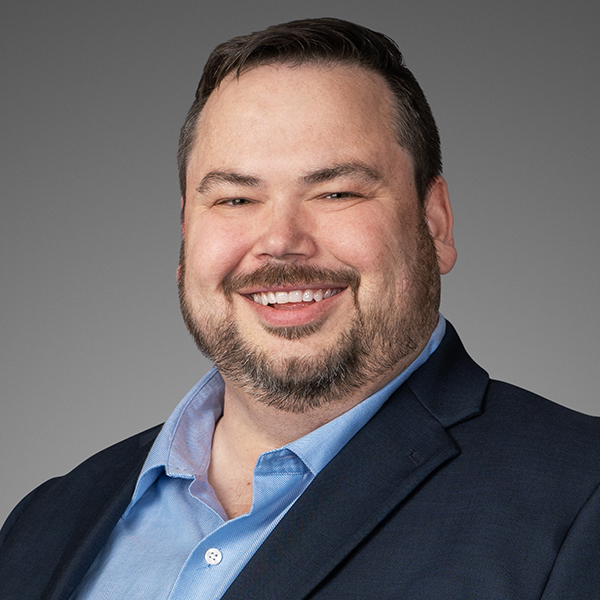 1180 West Peachtree Street NW, Suite 550
Atlanta, GA 30309
+1.678.412.4224 Direct
+1.404.539.4755 Mobile

Get in touch
Chad Paulin is a Senior Managing Director at Ankura based in Atlanta. As a member of the visual communications team, Chad is experienced in translating complex themes and data-rich issues into persuasive visualizations. With his over 16 years of experience working for corporate clients and legal firms, Chad's diverse skill set covers code-based data visualization, traditional and 3-D illustration, animation, interactive multimedia, software development, and the use of cutting-edge technology in presentation settings.
Experience
Prior to joining Ankura, Chad was a managing director at FTI Consulting where he utilized research-based techniques for developing persuasive visuals with high audience retention rates. Chad has assisted litigation clients in achieving success across a broad variety of matters. He has experience with arbitrations, mediations, and legal proceedings in state and federal courts. This experience covers the areas of antitrust, breach of contract, environmental issues, medical malpractice, pharmaceutical product liability, toxic tort, and insurance.
Chad has specialized expertise in the management of mass tort serial litigation, particularly in defense of serious personal injury and product liability cases, including cases involving pharmaceuticals and medical devices. Chad has managed multiple, large-scale matters. He has extensive experience working directly with the top experts in the scientific and medical communities. He has also handled breach of contract serial litigation in the insurance and financial industries.
During the course of his career, Chad has been deeply involved in the development of proprietary tools that revolutionize the visual communications and litigation presentation industries. Chad has led development teams for proprietary visualization technology and currently has a patent pending as the sole inventor on a unique data visualization platform. He has created custom solutions to increase the speed and efficiency of industry-standard offerings, and has developed tools that bridge proprietary offerings with industry standard presentation platforms. At FTI, Chad was a member of the development team for an industry-leading courtroom presentation software platform. In this role, Chad guided the redesign of aging architecture into modern frameworks, acted as a technical liaison between users and developers, and managed the team's deliverable deadlines.
As a scientific and medical illustrator, Chad has created industry-leading animations for complex scientific processes such as the development of the human heart, the pathophysiology of osteoporosis and atherosclerosis, and the mechanism of neurotransmission. Chad's illustrations have been published in medical and veterinary surgical guides.
Chad received a BFA in scientific illustration from the University of Georgia. In 2015, Chad received the Relentless Innovation Award at FTI Consulting for his work on custom visualization tools. Chad has maintained memberships with the Association of Medical Illustrators, the Guild of Natural Science Illustrators, and the American Society of Composers, Authors and Publishers.
Education

BFA, University of Georgia

Affiliations

Association of Medical Illustrators
Guild of Natural Science Illustrators