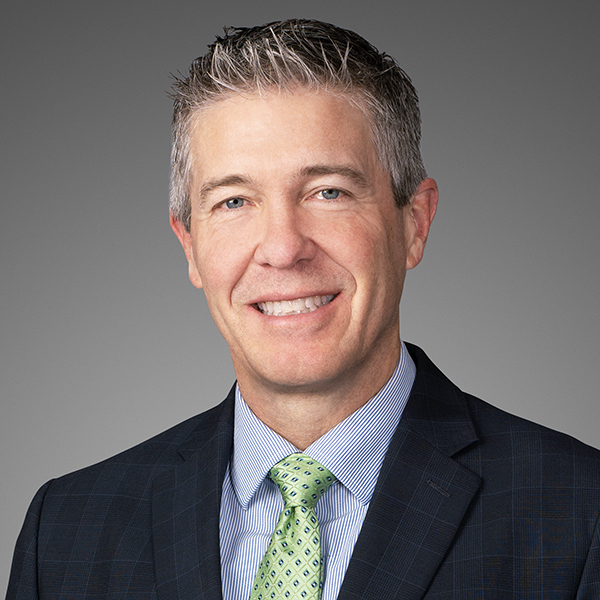 1201 Third Avenue, Suite 3320, 33rd Floor
Seattle, WA 98101
+1.206.442.3000 Main
+1.206.302.4028 Direct
+1.415.640.7580 Mobile

Get in touch
Christopher Nutter is a Senior Managing Director at Ankura, located in Seattle, Washington. He has extensive experience in forensic analysis of defective construction, evaluation of architectural standard of care claims, and opining in disputes involving water intrusion, mold, construction error, design error, product defect, and performance, among others. His work includes technical analyses of design and construction processes, and performance for corporations, contractors, developers, municipalities, design firms, and insurers. Additionally, Christopher has managed and directly performed forensic, consulting, and architectural design services including field assessments and surveys, repair, and construction protocols, document production, and building envelope analyses.
Experience
Christopher's professional experience includes:
Apartment Developer Defect Claims: Led the expert team in the assertion of over $80 million in repair, loss of use, and other claims required to reconstruct a nearly complete upscale 180 unit apartment complex plagued with water intrusion and poor construction quality. Role spanned from initial defect discovery, through initial investigations and full cladding and waterproofing demolition, to expert team coordination and testimony.
Defended Steam Production Performance Claim: Provided expert rebuttal opinions in a written report as well as in live arbitration testimony, defending the design build contractor for a waste-to-energy plant for failing to meet minimum steam/power generation requirements as defined in its EPC contract.
Insurance Claim Facilitation: Provided technical assistance in support of an over $70 million insurance claim affecting millions of square feet of roof area at the Hartsfield-Jackson Atlanta International Airport. Assembled code, product, and damage defense arguments to ensure insurance coverage was applicable and as fully funded as possible.
New Hospital Design Analysis: Led a team analyzing the performance of the architectural and engineering design group for an ongoing $550 million hospital capital project. Provided oral opinions on completeness of design documents, responsiveness during construction, agency review process, and timeliness, and related industry standards.
Luxury Residence Sale Defense: Assisted the former owner of a luxury residence in defense of a $43 million claim due to alleged non-disclosure of design and construction defects. Coordinated/produced demonstrative exhibits, authored and signed expert report volumes, and provided multiple days of deposition and hearing testimony on specific technical and general practice issues.
Condominium Developer Defect Defense: Investigated alleged roof, window, stucco, and podium defects at a 176 unit condominium complex. Supported two legal teams over several years in defense of an $18 million claim against the original owner/developer. Multiple site investigations, testing observations, contract review, construction document analysis, and deposition led to a $0 settlement for the client.
School Capital Project Claim Support: Supported claims against various design and construction teams responsible for delivering leaking or otherwise defective school construction projects throughout Alaska. Claims by rural and urban districts included failing roof systems, mold, and moisture infiltration at walls and roofs, unusable indoor floor surfaces, and others. Millions of dollars of claims settled shortly after expert depositions were completed.
Trade Secret Violation Analysis: Testified in arbitration, bankruptcy court, and in deposition regarding the misappropriation of trade secret materials from a production-oriented architectural firm by one of its former employees. Provided technical support in the form of multiple expert reports, demonstrative exhibits, and direct oral arguments.
Architect Design Defense: Performed an entitlement review of $18 million of alleged design deficiencies tied to project delays in a luxury mixed use, ski development on behalf of the architectural design firm. Issues were typically labeled as "design omissions" or "A/E coordination errors" but were ultimately tied to construction delays generally found to be the responsibility of the general contractor. The architecture firm settled quickly and favorably.
General Contractor Defense: Authored an expert report and provided deposition and arbitration testimony in defense of a general contractor accused of defective construction on an $88 million US hotel and residence development. Delays tied to allegedly defective concrete floor finishing, storefront window installation, and unknown site conditions resulted in non-payment and excessive retention by the owner/developer. A $5.2 million settlement in favor of the contractor was rendered by the arbitration panel.
International Cladding Product Analysis: Prepared a report and summary assessment of specific US cladding products, associated industry standards, and applicable codes to those of another country's comparable products, and codes to identify similarities. The report will be used to defend a pending product defect claim.
Education

M.Arch, Masters of Architecture, Massachusetts Institute of Technology
B.Arch, Bachelor of Arts Architecture, University of California Berkeley
BA, Psychology, University of California Berkeley

Certifications

NCARB Certificate Holder – National Council of Architectural Registration Boards
Architectural Licenses / Registrations: Alaska, California, Colorado, Florida, Hawaii, Nevada, Oklahoma, Oregon, South Carolina, Washington, & Wyoming
LEED Accredited Professional - United States Green Building Council

Affiliations

American Institute of Architects, Member