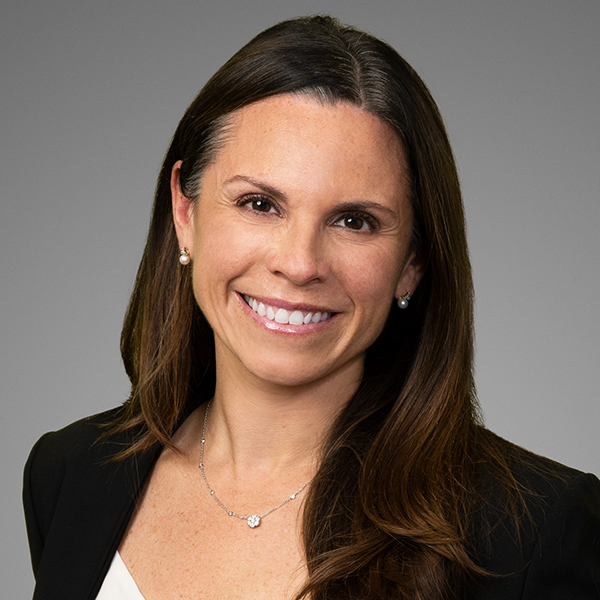 140 Sherman Street, 4th Floor
Fairfield, CT 06824
+1.203.319.6900 Main
+1.203.319.6903 Direct
+1.203.449.9912 Mobile

Get in touch
Emily Federico is a Senior Managing Director at Ankura based out of Fairfield. She is a certified Planning and Scheduling Professional (PSP). Her 20 years of experience in the construction industry includes schedule development and monitoring from a technical and risk management perspective as well as the preparation and analysis of various schedule delay, acceleration, loss of productivity, and cost overrun claims on construction projects in the public and private sectors. Emily has provided expert testimony as well as litigation support to counsel and other experts. She has provided numerous presentations to the construction industry regarding project scheduling, schedule delay and forensic schedule analysis.
Experience
Emily's professional experience includes:
On-call services to the CT DOT including analysis of construction claims and schedule advisory services.
Interim delay analysis and to-date EPC contractor costs review for counsel to the Owner of an LNG plant in New England. Provided support to counsel in mediation and settlement discussions.
Performed damages, prolongation review, and productivity analysis in relation to a dispute between the EPC contractor and the owner for an LNG plant. Developed an expert report of findings and presentation for mediation. Provided expert services and litigation support.
Provides claim analysis services to Ivy League University for various projects including the CM termination and disputes on a library project, delays to residential college and laboratory projects, errors & omissions for two residential college projects, and the envelope remediation and resultant damages at a graduate housing complex.
Provided expert services to counsel for the construction manager of an oil sands project in Canada, including schedule and issues review related to the termination of the electrical and instrumentation subcontractor. Provided expert litigation support.
Provided expert delay analysis, arbitration testimony and litigation support related to a dispute between the terminated contractor and owner of a casino hotel expansion project.
Assisted CT DCS in the analysis of contractor and subcontractor delay related damages claims related to the expansion and renovation project of technical high schools and a university in CT.
Performed damages and productivity analysis and developed expert report of findings in relation to a dispute between the construction partner in an EPC consortium for installation of four synchronous condensers, balance of plant equipment and buildings to support hydro-electric grid in Canada.
Developed the schedule analysis and expert report of findings for mediation in relation to a dispute between the owner and EPC joint venture for the expansion of the existing operations at a potash plant in Canada.
Assisted the CAS design and construction contractor in the development of a claim and expert report related to delays and associated direct and indirect costs at three wastewater treatment plants in Canada. Performed a schedule analysis of the effect that unplanned and/or impacted activities and events had on the schedule.
Assisted counsel for the mechanical contractor in relation to the dispute with the owner of a new gas processing facility in Canada. Performed schedule delay analysis and developed expert and rebuttal reports. Provided litigation support including preparation for expert deposition and arbitration as well as cross examination.
Performed delay and rebuttal analyses related to dispute between the general contract and owner/design team of two public psychiatric hospitals. Assisted counsel in mediation and litigation preparation.
Performed delay and damages analyses related to dispute between the fit-out prime contractor and public owner of a medical facility project in NYC. Assisted counsel with the discovery process and in settlement negotiations.
Developed a delay analysis and assisted counsel during mediation between the public owner and electrical contractor for a new hospital in Canada.
Performed delay and damages analysis and assisted counsel during settlement negotiations between the public owner and general contractor for a hospital expansion in the Bahamas.
Assisted counsel for the contractor and owner to perform a review and analysis of the delays experienced on the renovation and expansion of an arts building. Worked in conjunction with the architectural expert regarding delays caused by the design.  Authored expert reports regarding the schedule delays and offered deposition testimony.
Assisted counsel for the owner of an assisted living facility in the review of the CM and subcontractors' mechanic's liens for contract balance, retainage, extra work, acceleration, remedial work, and extended general conditions. Assisted counsel in the preparation for mediation and trial.
Assisted counsel in a contractor dispute against the subcontractor responsible for the 22 drilled shaft foundations in a calendar constrained new bridge construction project. In preparation for arbitration, performed a delay analysis and assisted in the preparation of an expert report of the findings.
Assisted the Department of Justice in the preparation of a delay analysis related to the construction of facilities to store spent nuclear fuel. Assisted in the preparation of the expert testimony presentation.
Provided bid, baseline, and schedule update development services to NYC high-rise contractor.
Provides schedule review services to public and private owners on various construction project types.
Education

BS, Industrial Engineering, Lehigh University

Certifications

Planning & Scheduling Professional

Affiliations

Association for Advancement of Cost Engineering
Construction Institute
Women's Leadership & Mentoring Alliance
Professional Women in Construction