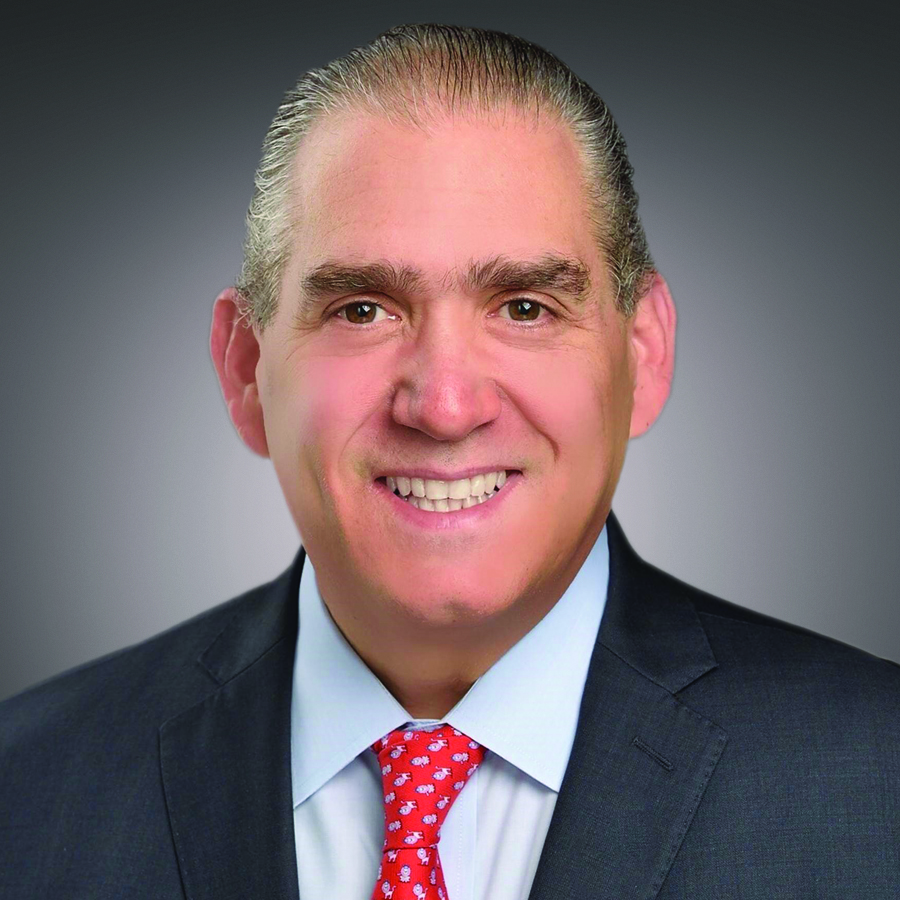 2 Alhambra Plaza, Suite 610
Coral Gables, FL 33134
+1.786.292.2862 Main
+1.787.354.5798 Mobile

Get in touch
Fernando Batlle is Ankura's Chairman of Latin America and the Caribbean, based in Miami. He has 30 years of professional experience in both the private and public sector developing and executing strategies for managing and solving complex issues, including restructuring situations involving multiple stakeholders. He has held senior leadership positions in securities brokerage and investment banking, asset management, commercial banking, and public finance, with a track record of executing turnarounds and growing businesses. His broad experience includes crisis management, strategic communications, transformation, and organization building, from "vision-to- strategy-to-execution". He is a recipient of the Top 25 Consultants of 2021 in the public sector category.
Experience
Fernando's professional experience includes:
Government of Puerto Rico: As lead financial and strategic advisor to the Commonwealth of Puerto Rico, Fernando has represented the government in restructuring negotiations totaling over $70 billion in debt across 17 different issuers, the largest and most complex public sector restructuring in U.S. history. He also advises the government on general strategic matters as well as financial management, performance improvement, and cost reduction initiatives.
Santander Securities: As CEO and Vice Chairman, Fernando spearheaded the expansion from a single office to overseeing 640 registered representatives operating in seven northeastern states, Puerto Rico, and Miami, with $11 billion in assets under management. He rebuilt the company's compliance and risk-management programs, and restructured a business division, lowering operating expenses there by 60 percent. As Vice Chairman of Santander Asset Management, he was also responsible for the strategy direction of Puerto Rico's second largest asset manager, with assets under management of $3.5 billion.
Government Development Bank for Puerto Rico (GDB): Served as Executive Vice President of Financing and Treasury, and as Chairman of the public-private partnership committees responsible for airport, water, and energy concessions. Fernando actively participated in the design and implementation of new credit and pricing policies and oversaw more than two dozen capital market and bank financing transactions. He improved the bank's performance by recapitalizing the balance sheet with $450 million in capital and permanent liquidity and restructuring more than $600 million in credits. As a result of these efforts, Standard & Poor's upgraded its rating of Puerto Rico's general obligation bonds for the first time in 28 years.
First Bancorp: Served in a series of C-suite positions at the holding's retail bank, FirstBank Puerto Rico, and its credit, asset- liability management, information technology, and risk management committees. Fernando also served as president, chief operating officer, and board member at the FirstMortgage, First Express, First Trade, and First Insurance Agency VI subsidiaries, and was a member of the boards of the insurance, international banking, and auto finance subsidiaries.
FirstBank Puerto Rico: Oversaw the first sale of asset-backed security and subordinated debt in U.S. capital markets by a Puerto Rican financial institution. He also implemented successful trading and options programs and led an international expansion by establishing FirstBank Overseas Corp.
FirstBank VI: His initiatives and acquisitions transformed FirstBank into the largest full-service bank in the U.S. Virgin Islands, with 12 branches and $1 billion in assets by 2005, from just two branches and $50 million in assets in 2002. A process- reengineering project at the retail branch network generated more than $5 million in cost savings.
Money Express: Through a complete restructuring, Fernando returned Puerto Rico's second-largest consumer finance company to profitability in less than three years.
Education

MBA, Harvard Business School
BS, Northeastern University

Certifications

FINRA:
Series 7- General Securities Representative
Series 50- Municipal Advisor Representative
Series 54- Municipal Advisor Principal
Series 24, 53 (not active)

Languages