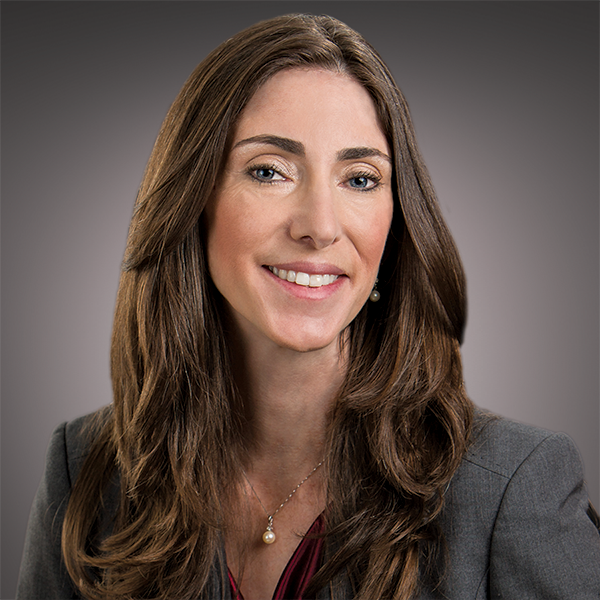 2000 K Street NW, 12th Floor
Washington, DC 20006
+1.202.507.5526 Direct

Get in touch
Francesca Harker a Managing Director and Associate General Counsel at Ankura and is based in Washington, DC. Francesca has over nine years of experience addressing a variety of client needs, including corporate investigations, review of internal controls and compliance programs, monitorships, and receiverships.
Experience
Prior to joining Ankura, Francesca was a senior associate at Baker & Hostetler LLP, where she worked on a variety of fraud investigations including financial reporting investigations and enforcement actions by the Securities and Exchange Commission, criminal investigations by the Department of Justice and Federal Bureau of Investigations, and market regulation misconduct arbitrations by the Financial Industry Regulatory Authority. Francesca routinely advised corporate boards and their executives on complex litigation decisions and implementing comprehensive compliance, whistleblower, and anticorruption policies. Francesca has extensive experience conducting internal investigations relating to the Foreign Corrupt Practices Act and assisting with voluntary self-disclosure where appropriate. She focuses her practice on independent oversight work, including government monitorships and receiverships.
Francesca's professional experience includes:
Currently serving as part of a leadership team in a court-appointed role to provide independent compliance oversight for a $10 billion remedial payments program undertaken by a car manufacturer in connection with a consumer protection and environmental matter arising from consolidated class action litigation as well as from Federal Trade Commission and DOJ/Environmental Protection Agency, and other government agency enforcement actions.
Assisted a Fortune 500 company in its export control compliance activities in connection with the company's ongoing consent agreement with the US Department of State for export control violations. Helped the company's business units' design and implement various program elements, including processes for investigations and disclosures, and export program risk analysis and mitigation.
Led a multidisciplinary team serving as counsel to the SEC receiver of the Michael Kenwood Group of hedge funds in Connecticut. The investigation revealed that the funds were a Ponzi scheme with potential losses of $700 million. Led the investigation, wind-down of business operations, and coordination of asset recovery efforts.
Served on a team appointed by the Western District of Pennsylvania to serve as the independent monitor for Mellon Bank N.A. in connection with a settlement agreement resolving the destruction of customer tax returns and vouchers by bank employees. Francesca also served on the monitoring team for the Bank of New York, in connection with appointment by the US Department of Justice for the eastern and southern districts of New York, in the oversight of Bank of New York Mellon's enhanced governance around its compliance and audit functions and its development of robust protocols and procedures for the firm's key compliance risk areas. Examinations included review of suspicious activity reporting, anti-money laundering program, global compliance and training programs, and periodic reporting of observations and recommendations for program enhancements to the board of directors and the government.
Conducted an investigation related to an SEC enforcement action against the former chief financial officer of a multibillion-dollar defense contracting company. Assisted in defense of CF0 against allegations of books and records and internal control violations for alleged premature revenue recognition allegations.
Internal Investigation: Investigated allegations of corrupt payments at a major international aerospace corporation, and counseled the company on potential self-disclosure to relevant government agencies; implemented remedial measures and a robust compliance program.
SEC Enforcement Action: Represented former Fortune 50 CFO in multiple state and federal lawsuits alleging accounting and securities fraud relating to a multibillion-dollar restatement.
Education

JD, University of Michigan Law School
MSW, The Catholic University of America
BA, Georgetown University

Certifications

SCCE Certified Compliance and Ethics Professional (CCEP)