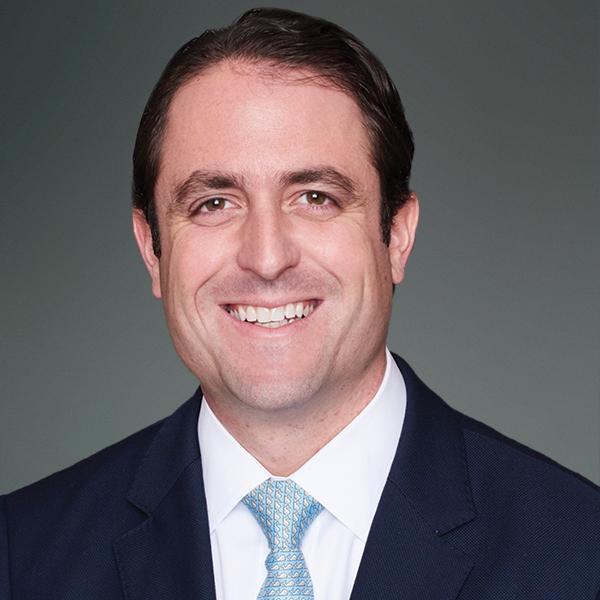 B-7 Tabonuco Street, Suite 1403
San Juan, Puerto Rico 00968
+1.787.671.3695 Mobile

Get in touch
Gerard A. Gil is a Managing Director at Ankura with more than 13 years of experience as a strategic advisor, public sector executive, and practicing attorney with a focus on public utilities (energy, water, and transportation), real estate, public finance, public-private partnerships, and distressed debt management. His experience includes leadership roles in the execution of complex multi-billion-dollar transactions, including the successful execution of several landmark public-private partnerships in the energy and transportation sector, and working in highly complicated distressed borrower situations.  He is based in San Juan, Puerto Rico.
Experience
Gerard is currently supporting the utility transformation and debt restructuring for the Puerto Rico Electric Power Authority ("PREPA"), the sole provider of electricity in Puerto Rico with over $3 billion in annual revenues. Gerard has led the development of the business plan for the company's in-court (U.S. Federal jurisdiction) bankruptcy proceeding, which sets forth energy sector transformation through the disaggregation of PREPA's vertically integrated utility operations. The business plan includes a plan for the restructuring of over $10 billion in liabilities and the design and implementation of near-term cost savings and performance improvement opportunities. The transformation efforts are currently underway in key fronts in which Gerard has had a leading role, notably the execution of a 15-year T&D O&M P3 agreement with a private operator, and the ongoing P3 procurement for the selection of private O&M operators for PREPA's generation fleet that is comprised of ~4,850MW in installed capacity.
Prior to joining Ankura, Gerard served as Senior Vice-President of the Government Development Bank for Puerto Rico, financial advisor and fiscal agent to the government of Puerto Rico and its public corporations. In that capacity, he worked on a variety of strategic matters related to the development of infrastructure, public-private partnerships, and on the debt and operational restructuring of over $14 billion in collective financial liabilities.
From 2009 to 2013, Gerard served as Chief Legal Officer of the Puerto Rico Public-Private Partnership Authority, a then newly created Government Development Bank affiliate, with the mission of establishing public-private partnerships. Gerard led multidisciplinary teams of government officials and private sector advisors in executing the following landmark transactions:
Concession to finance, repair, operate, and maintain highways PR-22 and PR-5, a transaction valued at more than $1.4 billion (including a lump-sum payment at closing of $1.136 billion).
Long term lease to finance, operate, maintain, and improve the Luis Muñoz Marín International Airport, a transaction valued at approximately $2.6 billion (including a lump-sum payment at closing of $615 million) and the first privatization under the Federal Aviation Administration's Airport Privatization Pilot Program.
Deployment of a project known as "Schools for the 21st Century," which allowed for the investment of approximately $756 million in the construction and modernization of approximately 100 public schools.
Several of these projects were recognized internationally as Infrastructure Investor's Global Infrastructure Deal of the Year; Global PPP Transaction of the Year; North American PPP Transaction of the Year; and the Project Finance International Deal of the Year.
Prior to joining the public sector, Gerard worked in private law practices advising clients on matters pertaining to corporate transactions, land-use permitting, energy law and power purchase agreements, government affairs, public finance, and real estate development.
Education

MBA, Kellogg School of Management, Northwestern University
JD, University of Puerto Rico School of Law, magna cum laude
BA, Economics, Boston College, cum laude

Honors & Awards

M&A Advisor – 12th Annual Emerging Leaders Award 2021

Certifications

Admitted to Bar in Puerto Rico, Puerto Rico District Court and US Supreme Court
FINRA Series 50 Registered
Series 50- Municipal Advisor Representative

Affiliations

Puerto Rico Bar Association

Languages