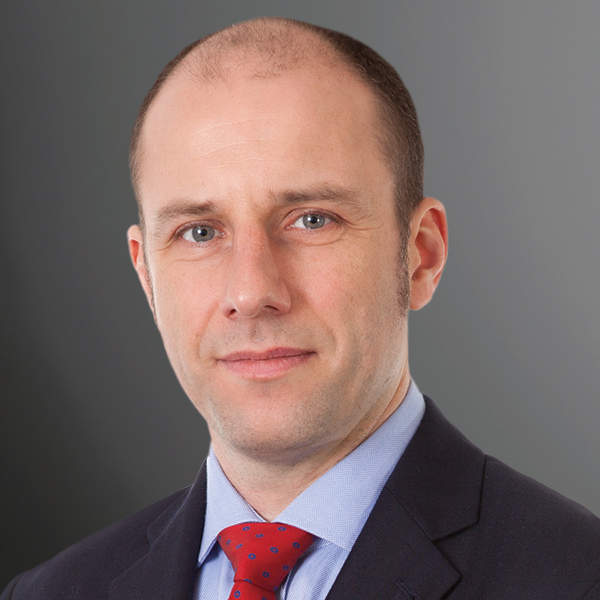 55 Bishopsgate, 2nd Floor
London, England EC2N 3AS
+44.(0)20.7469.1111 Main
+44.20.7015.8747 Direct
+44(0).7782.265.321 Mobile

Get in touch
Graham Hain is a Chartered Accountant and a Managing Director at Ankura, located in London. He has extensive experience in providing accounting and valuation expert evidence in the resolution of commercial disputes. Graham has testified in arbitration and in both civil and criminal courts on consequential losses, damages, technical accounting matters, share valuation, financial transactions, and business solvency. Also, he has acted in many expert determination cases, both as the independent expert appointed to determine matters and on behalf of parties making submissions on accounting issues for determination.
Experience
Graham's professional experience includes:
Consequential Loss Quantification: Provided expert evidence, including testimony as an accounting expert witness in the High Court, as to the quantum of losses suffered by a commercial property investment company asserted to be £40 million resulting from alleged misselling of an interest rate hedging product.
Breach of Accounting Warranties: Provided expert accounting and valuation advice to a publishing business on the accounting misstatements in the warranted financial statements, management accounts, and forecasts of a purchased subsidiary, as well as the consequent change in value of the company purchased. The advice allowed the parties to settle the matter at mediation for a seven-figure sum.
Family Proceedings: Provided expert valuation advice to the wife in family financial remedy proceedings (shadow expert) in respect of an IT company solely owned by her husband, valued by an independent valuer at £295 million.
Shareholder/Partnership Dispute: Provided expert valuation advice to an investor in a bio-energy joint venture as to the value of the business in the context of an unfair prejudice action.
Terminated IT Contract: Provided expert accounting advice to an IT contractor in relation to a claim brought by its client following the termination of a delayed ERP system implementation. The claim of £35 million included contractor costs, third-party costs, internal staff costs, increased costs of re-procurement, and delayed efficiency savings.
Business Interruption: Provided expert accounting advice to an industrial cleaning company on its consequential losses following the loss of a key and unique piece of equipment. Graham calculated the lost profits from the inability to operate plant and machinery that relied on the unique equipment.
Business Valuation: Provided expert evidence as to the loss in value (US$300 million) of five companies which provided engineering services to a state-owned oil company following the unilateral termination of all business dealings.
Solvency: Provided expert accounting evidence on behalf of the listed owner of a fleet of tankers and FPSOs in respect of the value of a parent company guarantee. The work involved examining the solvency, profitability, debt arrangements, new equity, and cashflow of the parent of a Marshall Islands company.
Fraud: Conducting an investigation into whistleblower reports of misappropriation of monies by a director/shareholder of an insurance business. The report was provided to the FCA, MoJ, and the police.
Bribery and Corruption: Provided expert accounting advice on the money flows between a Nigerian businessman and a government official which were alleged by a UK prosecutor to be bribes.
Financial Controls: Conducting a review of the financial controls of a privately owned South African conglomerate with business interests in mining, media, technology, and manufacturing.
Expert Determination: Appointed by the president of the ICAEW to determine the operation of a ten-year agreement between a private hospital group and a pathology testing services company.
Licence Review/Royalty Review/Royalty Audit: Conducting a licence audit review on behalf of a US technology company that had licenced its technology to a European pharmaceutical group.
Regulatory Review: Conducting a regulatory and reputational review of the Channel Island accounts of customers of a global bank with connections to Mossack Fonseca.
Professional Negligence: Provided expert evidence, including expert testimony as an accounting expert witness in the UK High Court, in a professional negligence action brought against a firm of solicitors on the definition of 'exceptional' in UK GAAP.
Taxation: Provided expert accounting testimony in the Crown Court on behalf of a defendant in a case brought by HMRC in which opinion evidence was given as to whether an individual was in receipt of loans, or income. The defendant was acquitted by the jury.
Education

BA, Accounting & Finance (1st Class), Kingston University

Certifications

Associate member of the Institute of Chartered Accountants in England and Wales
Member of the Academy of Experts
Member of the Expert Witness Institute

Affiliations

Member of the President's Appointment Scheme of the Institute of Chartered Accountants in England and Wales
Member of the International Bar Association