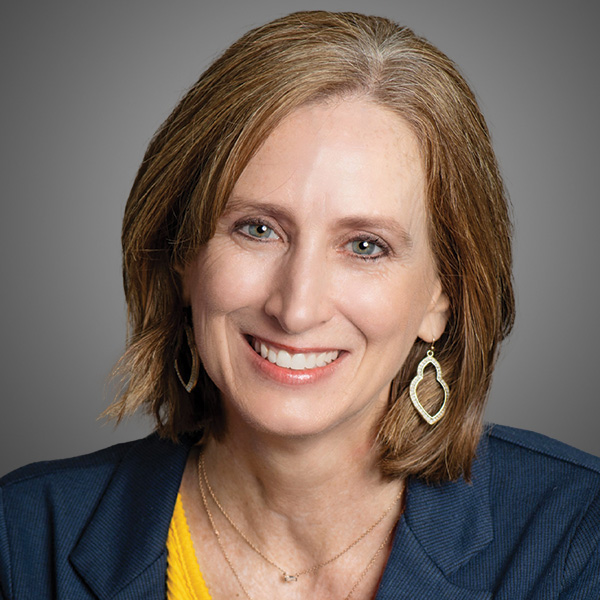 2963 Sidco Drive, Suite 101
Nashville, TN 37204
+1.615.371.8612 Main

Get in touch
Holly McClung is a Senior Managing Director at Ankura based in Nashville. She helps clients plan and foster growth through a balanced mix of new products and services, go-to-market strategies, business process optimization, and transformational initiatives. An expert facilitator, she is skilled at aligning teams and stakeholders at all levels around strategy, critical decision-making, and cross-functional planning. Her results-driven, cooperative style is grounded in business acumen and backed by a track record of results. Holly has more than 20 years of experience across sectors including technology and logistics and the automotive, consumer packaged goods, and entertainment industries.
Experience
Prior to Ankura, Holly served as the director of strategic operations and deployment and as portfolio management director at Mars Petcare North America. She also worked for General Motors earlier in her career.
Holly's professional experience includes:
Change Delivery Services, Global Logistics Firm: Accelerated multiple change efforts, including account management, transportation management, and facility model initiatives. Advanced the formation of a strategic management office (SMO), helping to define roles, responsibilities, governance, and metrics. Established a reporting schedule to measure performance against metrics and to identify critical-decision needs. Guided the implementation of the communication plans, providing key company communications, such as executive emails, town halls, and customer-facing materials.
Leader and Executive Team Development, Data Solutions Company: Created and led a custom program to improve leadership, teamwork, communication, and talent management skills of the C-suite and senior executives. Helped craft a customized approach for building a consistent culture among leaders and teams across the company.
Innovation and Customer Experience Enhancements, Consumer Packaged Goods Company: Created the strategic framework to spark innovative ideas and provide early evaluation aimed at helping the organization set priorities and ultimately invest in high-potential initiatives. Leveraged design-thinking methodology to encourage creative thinking to identify customers' unmet needs. An iterative, "test and learn" approach was introduced, generating timely feedback that informed product enhancements before the company made significant investments toward a launch. These efforts resulted in a greater number of high-potential ideas, faster speed-to-market rates, and improved customer experience.
Strategic Planning Facilitation, Multiple Clients: Guided executive teams through multiple sessions to define five-year vision for their companies and create comprehensive strategic plans for implementation. Developed the structure and communication strategy to cascade the plans to the next level of leaders in the organization.
Innovation Facilitation, Global Logistics Firm: Led workshops focused on identifying priority market opportunities against the backdrop of technology advances, competitive pressures, and rising customer expectations. Designed a cross-functional idea sharing and feedback session to refine workshop generated ideas before they were presented to stakeholders.
Program Management, Consumer Packaged Goods Company: Led the development of a long-term product innovation pipeline to fulfill growth, earnings, cash flow, and margin targets. Spearheaded improvements to the new-product lifecycle methodology. Once innovation initiatives were adopted into business plans, she oversaw the enterprise project management office, responsible for the innovation, project management, and marketing employees.
Talent Development and Retention, Data Solutions Company: Established standards and timeframes for reviews to support building up and keeping top talent at a fast-growing company. Guided company leaders in understanding their roles in expanding skills and capabilities across the company both to meet strategic business needs and to be well positioned for future opportunities.
Team Workouts, Multiple Clients: Designed and facilitated sessions to highlight individual strengths of team members, create shared understanding of gaps in team performance, and align the individuals along shared goals to maximize team impact.
Business Process Optimization, Shared Services Center: Facilitated 10 workshops to document level one through three process flows and identify the steps that did not add value. Partnered with functional leaders to prioritize and rank opportunities for improvement according to effort and financial benefit. Created standard-process vocabulary, information-gathering frameworks, and templates, and then educated organization staff on leveraging new tools for ongoing, continuous improvements.
Education

BS, Industrial Engineering, University of Tennessee

Certifications

Project Management Professional (PMP)