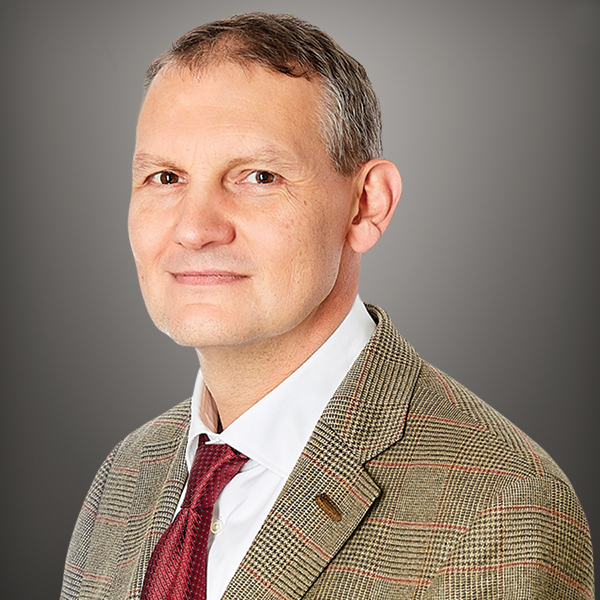 55 Bishopsgate, 2nd Floor
London, England EC2N 3AS
+44.(0)20.7469.1111 Main
+44.20.7469.1185 Direct
+44(0).7789.486.960 Mobile

Get in touch
Iain Aitchison is a Managing Director at Ankura, based in London, with expertise in construction.
Experience
He trained as an Architect in the UK and brings 20 years of international experience from projects in the public sector, international private sector, and in multidisciplinary practice. He has been the project lead architect on industrial, research, and development projects in Germany, including on industrial projects with exceptional technical demands achieving firsts in planning, building, and environment permissions for multinational clients in automotive, chemical, and space infrastructure.
Since 2010, he has focused on delay analysis, and resolution of international construction claims, and disputes. He has acted for clients on construction disputes in Europe, Scandinavia, Africa, and the Middle East. He has been appointed expert witness for Delay in UK Adjudication, and in ICC Arbitration. He is an FIDIC contracts expert and is qualified as a Dispute Board Member. He is listed on the Dispute Board Federation's Expert Panel for Construction, Financial Services, Procurement, Concessions, Audit, and Final Account Determination.
Iain's professional experience includes:
Expert
Appointed delay expert in an ICC Arbitration for a building project in Qatar using FIDIC Red.
Appointed delay expert on a conversion of coal to biomass power plant in the UK using NEC.
Prepared delay expert, and related quantum report for a petrochemical plant in the Czech Republic for an Italian Contractor on time extension, and costs in anticipation of arbitration.
Assisted in the preparation of quantum expert report for an Indian employer in defense in arbitration of claims for suspension costs on turbine supply, and installation contracts on a hydropower project in India.
Prepared delay expert report on delay, and variation claims, and opposing claims for delay damages at completion of a FIDIC Pink civil works contract for a hydropower project in Georgia.
Advisory
Acted for a state-owned utility in South Africa to strategically manage FIDIC contract time, and cost claims under actual, and imminent referral to DAB, achieving redirection of delay, disruption, and cost claims into negotiation, and settlement of the claims, and a way forward. Contributed to the commercial stabilization of two major packages of a distressed dry-cooled coal-fired power station. In conjunction with the assignment, tutored a major skill transfer programme on FIDIC contract administration, DAB mechanisms, and procedures, and presented in a series of CPD events.
Prepared a claim on behalf of an international contractor against a multinational contractor for heavy civil works related to strategic electrical power infrastructure in Qatar. The FIDIC adjudicator awarded time, and cost entitlement as claimed.
Prepared claims and negotiated for a multinational contractor for a long-distance oil pipeline in Kuwait, securing significant recovery of time extension, and payment of disruption, delay, and variation costs, resulting in the settlement of the claims.
Prepared claims on behalf of a multinational consortium for parallel upgrades in two nuclear power stations in Sweden in anticipation of arbitration, achieving recovery, and settlement.
Audits
Conducted project audits on major new tunneling, and realignment works, and railway station upgrades, and refurbishments, for a state regulator of national rail infrastructure in Europe (in German).
Conducted project audits on the contract administration of an international contractor on a waste to energy plant in Denmark.
Design
Project architect for a major residential development with new residential, and hotel high-rise, renovations, and reuse of existing, and listed buildings on a former military barracks in Ireland.
Project architect for a German multinational achieving pathfinding permissions for a high-rise production plant for liquid crystal production, achieving a new benchmark for this in Germany.
Project architect for the German subsidiary of a multinational for simultaneous design, and development facilities of jet turbines used in European delivery vehicles of space infrastructure.
Education

LLM, Robert Gordon University
MArch, University of Glasgow

Honors & Awards

Fellow Chartered Institute of Arbitrators
Fellow Dispute Board Federation, Expert Panel

Certifications

Registered Architect in Germany
Registered Architect in UK
Dispute Board Member
CEDR Accredited Mediator

Affiliations

Chartered Institute of Arbitrators
Dispute Board Federation
Dispute Resolution Board Foundation
Centre for Dispute Resolution
Architects Registration Board, Bayerische Architektenkammer

Languages