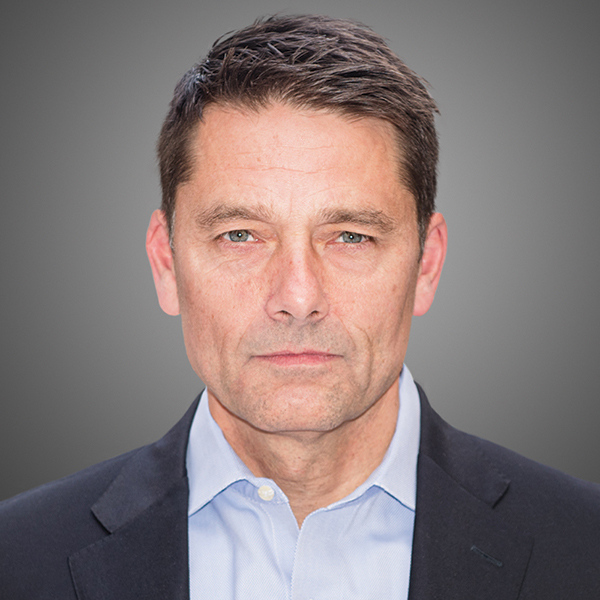 2000 K Street NW, 12th Floor
Washington, DC 20006
+1.202.253.7076 Mobile

Get in touch
James Bamford is a Senior Advisor at Ankura based in Washington, DC. He joined Ankura with the firm's 2020 acquisition of Water Street Partners, which he co-founded in 2008. Water Street Partners has been independently ranked as the number one global advisor on joint ventures since 2017. Prior to Water Street, he was global co-lead of the Joint Venture & Alliance Practice at McKinsey & Company.
Experience
James serves a global client base on joint venture transactions, governance, restructurings, and other partnership issues. Over his three-decade career, he has advised clients on more than 200 venture transactions valued at more than $300 billion. He has advised on venture transactions across multiple industries and more than 50 countries, including Australia, Brazil, Canada, Chile, China, India, Japan, Kazakhstan, Norway, Qatar, Russia, Saudi Arabia, Singapore, South Korea, Turkey, the UAE, UK, and the U.S.. He has also worked on more than 150 existing joint ventures, with a particular focus on ownership, governance, and organizational restructuring and performance improvement of ventures in the energy, power, chemicals, and mining industries.
James is author of two books (Mastering Alliance Strategy and Joint Venture Dealmaking) and has published more than 100 articles on joint ventures and partnerships, including those published in Harvard Business Review, McKinsey Quarterly, McKinsey on Finance, Harvard Law School Forum on Corporate Governance, Journal of World Energy Law, Corporate Board, Corporate Dealmaker, and the Journal of Energy & Natural Resources Law. He has led more than 20 seminal research initiatives on joint venture performance and governance and was the principal author of the CalPERS Joint Venture Governance Guidelines. Along with his Water Street colleagues, he annually hosts the JV Portfolio Governance Roundtable and the JV CEO Roundtable.
James's professional experience includes:
Upstream Oil and Gas JV Restructuring: Served consortium of international oil and gas companies in successfully restructuring a more than $20 billion oil and gas joint venture, including developing new operating model options, drafting contractual terms, and aligning counterparties
Renewable Energy Transaction: Supported leading renewable energy company in Asia Pacific to evaluate transaction options to partially divest retail energy business, including evaluating risks and key deal terms associated with minority non-controlling position
Chemical Refinery JV Transaction: Served independent downstream oil company in emerging market on structuring and negotiations of an $8 billion 50:50 ethylene cracker JV with global partner
Midstream JV Governance Transformation: Served consortium of international oil and gas companies which jointly owned a multi-billion-dollar cross-border project-phase pipeline JV in Europe to successfully redesign owner company roles, governance workings, management delegated authorities, and owner-management operational interactions
Mining Company Non-Operated JV Portfolio Review: Retained by the board of a global mining company to review its non-operated JV portfolio following an HSE incident, and recommend changes to risk management and governance practices, internal accountabilities and organizational structure
Mining Technology Commercialization JV Transaction: Served global mining company in successfully structuring and negotiating three-way venture to commercialize revolutionary new technology with competitor and high-tech player
LNG JV Governance and Operating Model Restructuring: Supported five owners of a multi-billion-dollar operations phase LNG joint venture in benchmarking contractual terms, governance and organizational practices vs. peers, and resigning the venture to drive greater accountabilities and efficiency
Healthcare Technology JV New Owner Transaction: Advised board of four-partner high-growth healthcare technology JV on restructuring original JV agreement to accommodate additional owners and thus unlock growth
Pharmaceutical JV Buyout: Advised international company on buyout of highly successful twenty-year joint venture in the US, including standing up of independent US organization to manage the acquired business
Automotive JV Restructuring Strategy: Served top-five global automaker on restructuring options and negotiating strategy for highly profitable but challenging China joint venture, including issues related to geographic and product scope, and intellectual property contributions and protections
Financial Services JV Restructuring: Conducted detailed gap analysis of successful financial services joint venture in Saudi Arabia to compare current venture legal and governance structure, including voting rights and board and committee composition and workings, against proposed changes in Saudi Companies Law, and defined likely required changes to meet new regulatory requirements
Education

Research Fellow, Harvard Business School
MSc, London School of Economics
MA, Harvard University
BA, Tufts University

Affiliations

Strategic Management Review - Business Practice Advisory Panel