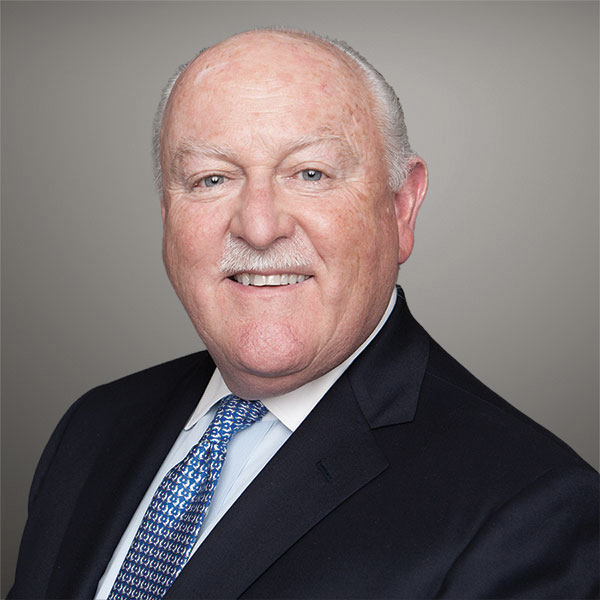 485 Lexington Avenue, 10th Floor
New York, NY 10017
+1.475.282.1605 Main
+1.917.446.0136 Mobile

Get in touch
James J. McGinley is a Senior Managing Director at Ankura and the Chief Executive Officer of Ankura Trust Company. He has far-reaching experience in relationship management, corporate trusts and restructurings where he has represented bondholders in distressed situations and Chapter 11 cases. He has developed several business lines for global financial institutions and served on many of the most significant unsecured creditors' committees in recent history.
Experience
Jim's professional experience includes:
Opened the Manhattan office and managed operations for the corporate trust department of a respected financial institution, offering the following services: indenture trustee for 144A-high-yield bond offerings, successor indenture trustee for distressed and conflict situations, Chapter 11 unsecured creditor committee representation/bankruptcy restructurings, loan administrative and collateral agent for distressed bank debt, DIP and exit bank financings, successor loan administrative agent for outstanding credit facilities, escrow agent/custodian for Section 363 asset sales, as well as M&A, intellectual property, employment, and liquidating and litigation trustee.
Managed business development and relationship management functions in the corporate trust department of a significant financial institution in New York City. Founded the administrative and collateral agent business line as a nonlender agent for this corporate trust department.
Involved with many of the largest and most complex Chapter 11 cases, including Lehman Brothers, General Motors, General Growth Properties, RESCAP, Calpine, Kodak, Bicent Power, Great Atlantic & Pacific Tea Company, Washington Mutual, LightSquared, Dana Automotive, Fibermark, KMart, WorldCom.
Worked on the structure and implementation of the Motors Liquidation Company General Unsecured Creditors Trust (Old GM Corporation).
Worked extensively with both the legal and commercial printing industries.
Jim is a member of the American Bankruptcy Institute, the Loan Syndications & Trading Association, and the Turnaround Management Association.
Education

BS, Business Management, St. John's University, NY
Graduate, Xerox International Center for Sales Training and Management Development

Affiliations

American Bankruptcy Institute
Loan Syndications & Trading Association
Turnaround Management Association
Founding member and original Steering Committee Member Catholic Renewal (CR) Charity