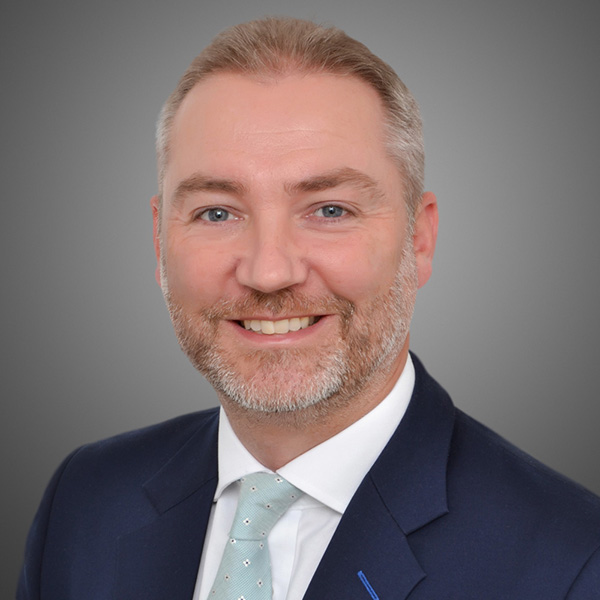 Rolex Tower, Sheikh Zayed Road, 7B, 7th Floor, PO Box 413705
Dubai, United Arab Emirates
+971 (0) 4 381 9000 Main
+971 (0) 52 215 0707 Mobile

Get in touch
James Tebbs is a Senior Managing Director at Ankura based in Dubai, focused on risk, forensics, and compliance. He is an adept forensic professional with over 20 years of experience in professional practice in the UK and the Middle East.
Experience
James specializes in advising clients on financial crime compliance, fraud prevention, fraud detection, and investigation across a range of sectors including financial services, government, construction, family offices, telecoms, healthcare, real estate, media, hospitality, and oil and gas. Prior to joining Ankura, he held senior leadership roles in the forensic practices of two other global professional services firms in the Middle East. He was also previously with a Big 4 firm in London as an auditor and forensic practitioner.
James' professional experience includes:
Anti-Financial Crime
Technical lead for the remediation of the financial crime compliance framework of one of the region's largest banks following fines levied by U.S. regulators. This included all aspects of the bank's organization-wide FCC framework, from onboarding to sanctions screening, transaction monitoring, regulatory gap assessment, and liaison with local regulators and U.S., European, and Asian correspondent banks.
Leading multiple engagements supporting local financial institutions and DNFBPs with the implementation of enhanced FCC frameworks to meet local regulatory requirements, including risk assessment, framework and policy design, systems requirements, investigation, staff training, internal audit, and remediation following regulatory intervention.
Designing, assessing, and testing FCC frameworks for various new market entrants for compliance with local regulatory requirements, including payments platforms and VASPs, for reporting directly to local regulators.
Providing training to boards of directors, compliance teams, and training a GCC central bank supervision team on areas including AML, CFT, sanctions, and proliferation financing.
Fraud Prevention
Developing methodologies for and conducting multiple fraud risk assessments across finance, procurement, and operational cycles for clients including a large regional energy group, a manufacturing group, family offices, and financial services organizations.
Assisting a local regulatory authority with the design and assessment of its internal fraud risk framework and external fraud mitigation requirements for regulated businesses.
Developing data-led fraud detection programs in the healthcare and telecoms sectors, in all cases identifying significant opportunities for fraud reduction and investigation.
Assisting a major semi-government entity with the assessment and enhancement of its own group-wide anti-fraud and investigations capability.
Investigation
Conducting a broad ranging fraud investigation at a significant GCC group on behalf of shareholders and a sovereign wealth fund prior to IPO.
Investigating allegations of bribery and corruption at various Middle East businesses, including in the construction, hospitality, financial services, and oil and gas sectors.
Assisting a large GCC energy group with multiple internal investigations, reporting to the board of directors and appearing before the local public prosecutor.
Leading numerous fraud investigations in the financial services, energy, healthcare, telecoms, real estate, hospitality, not-for-profit, and other sectors, including some of the largest public interest cases of recent years in the UK and Middle East.
James has regularly supported and led dispute and litigation engagements and frequently works with colleagues in the forensic technology, data, and asset tracing teams. He has experience in data collation and interrogation, e-discovery, litigation and disclosure, corporate intelligence analysis, and asset tracing. He has previously acted as a regulated MLRO for two firms in the UAE and in Qatar. James also has experience working with lawyers and professional services firms responding to matters of professional negligence, including audit negligence, at both a local and international level.
Certifications

Chartered Accountant, ICAS (UK)