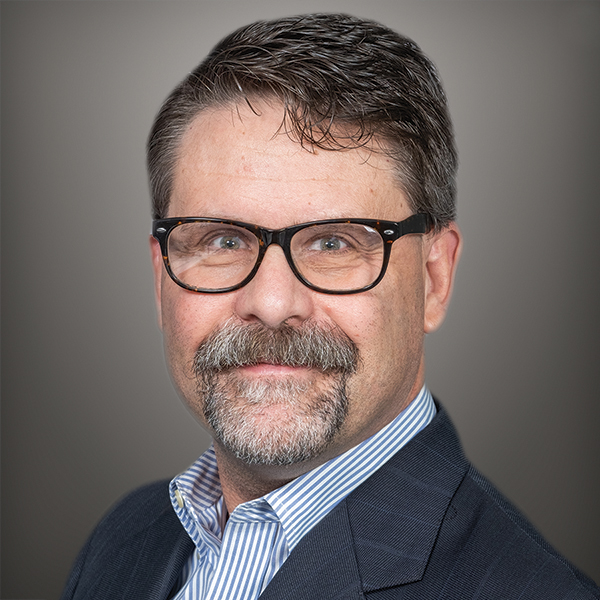 2021 McKinney Avenue, Suite 340
Dallas, TX 75201
+1.214.200.3687 Direct
+1.469.878.3434 Mobile

Get in touch
Jay D. Squiers is a Managing Director at Ankura based in Dallas. He has over 30 years of investment experience covering the whole gamut of institutions and securities. His experience includes senior roles as the lead investor in both consensual restructurings and bankruptcies. Jay has extensive experience in the broadly defined energy industry, including significant knowledge of exploration and production, pipelines, refining, and oil field services.
Experience
Currently, Jay works on the Ankura team that serves as the financial advisor to the Puerto Rico Aqueduct and Sewer Authority (PRASA). He provided support in the consensual restructuring of approximately $1 billion in debt obligations with two federal agencies, resulting in substantial debt service relief and additional benefits to PRASA, the government of Puerto Rico, and the federal government. He also served on a team that acted as the independent municipal advisor to PRASA in the issuance of approximately $1.4 billion of senior secured refunding bonds in a limited public offering.  In addition, Jay is involved in providing financial advisory services to PRASA in its efforts to modernize its infrastructure and increase effectiveness through a public-private partnership.
Jay worked on a cross-functional team that provided financial advisory services to the Official Unsecured Creditors Committee in the TriVascular Sales (Endologix) bankruptcy. The Ankura team successfully obtained changes to the Debtors' Key Employee Incentive Plan and prepared a valuation report that resulted in a consensual plan that materially increased the size of the unsecured creditors recovery.
Jay is currently working on an Ankura team providing strategic and financial advisory services to a private company that formerly operated in the Gulf of Mexico and is negotiating with multiple state and federal agencies over proposed actions and costs with respect to a legacy offshore operation.
Jay worked with Ankura's Puerto Rico-based team supporting the Puerto Rico Electric Power Authority (PREPA) with its reporting requirements under the Puerto Rico Oversight, Management, and Economic Stability Act (PROMESA) and assisting the PREPA Project Management Office with various financial and operating initiatives under its certified fiscal plan for several years.
Prior to joining Ankura, Jay was a managing director and chief financial officer of Petro Capital Energy Funds, a private equity and credit fund specializing in smaller oil and gas and oil field service companies. In that role, Jay was responsible for overseeing the day-to-day management of the firm's portfolio companies, implementing a hedging strategy, and underwriting new investments.
Jay established and managed the Equipment Finance Group of Alliance Partners, a startup financing company focused on bridging the gap between the capital markets and community banks. Jay was responsible for drafting and implementing the group's investment policies, overseeing the underwriting of new financings, and managing the group's staff of investment professionals.
Jay served as the chief operating officer and executive vice president of CSG Investments Inc., an affiliate of the Beal Banks. In that role, Jay served as the lead negotiator for the senior secured debt in an Atlantic City multiple-casino bankruptcy. He was the lead in structuring and underwriting the stalking horse debtor-in-possession facility for an S&P 500 retail real estate company. Jay also managed an investment staff of up to 65 professionals focused on purchasing stressed securities in the high-yield bond market and the syndicated loan market, residential and commercial mortgage-backed securities, and whole commercial mortgages. In addition, Jay underwrote the participation in several DIP financings while at CSG.
Jay served as a principal in the energy group of American Capital Securities, where he focused on sourcing and underwriting new debt investments in energy companies. Jay was a managing director in the Drawbridge Special Opportunities Fund of Fortress Investment Group, where he had responsibility for sourcing  and underwriting new investments for the fund on a generalist basis but with a concentration on energy companies.
Jay served as a senior vice president for Prudential Capital Group, the private placement arm of Prudential Financial. Jay was responsible for originations and management for a portfolio that varied from $20 billion to $60 billion, and managed an investment team of up to eight junior professionals. In this role, Jay led a consensual restructuring of the debt of a commercial aviation supply company following 9/11 that resulted in payment in full for all creditors, and allowed the family-owned business to continue operations following a severe downturn in business.
Jay began his professional career as an associate in the corporate/securities section of Hughes & Luce, a Dallas-based full-service law firm. Among other transactions, Jay worked on the investment by Ross Perot and Carnegie Mellon University in NeXT Inc., a startup company founded by Steve Jobs.
Education

JD with Honors, University Texas School of Law
AB, magna cum laude, Princeton University

Certifications

CFA® charterholder
Register Municipal Advisor (Series 50)
Series 50- Municipal Advisor Representative

Affiliations

CFA Institute
Association of Insolvency & Restructuring Advisors