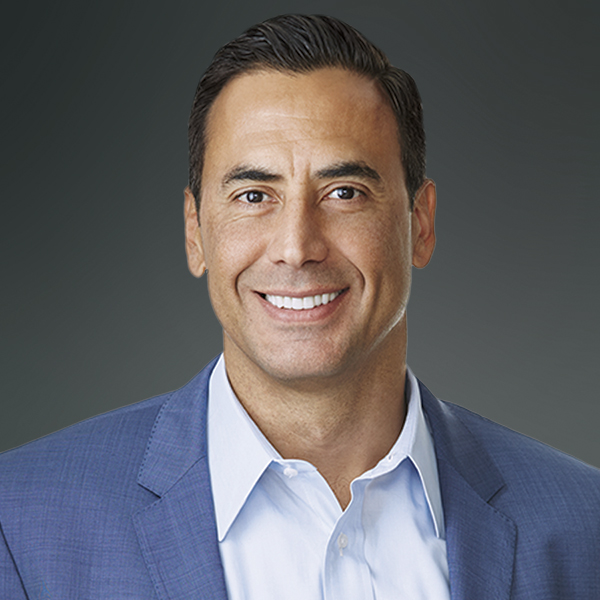 515 South Flower Street, Suite 3650
Los Angeles, CA 90071
+1.213.670.3200 Main
+1.213.670.3286 Direct
+1.213.268.6767 Mobile

Get in touch
Joao dos Santos is a Senior Managing Director at Ankura based in Los Angeles. He has more than 20 years of experience in applying economic, financial, statistical, and complex database methods to assist clients facing complex legal, regulatory, and strategic challenges. He has led over 100 engagements developing economic analyses, financial modeling, valuations, and forecasts; reviewing financial statements and contracts; and conducting statistical sampling and econometric analyses.
Experience
Joao's experience in disputes and investigations covers a wide range of issues, including forensic investigations of allegations of misconduct, assessment of materiality and loss causation, evaluation of Rule 23 class certification requirements, and quantification of economic damages. He has been retained as a privileged consultant or expert testifier in various litigation and regulatory enforcement matters, including class actions, securities and white-collar fraud, healthcare, representations and warranties claims, and other complex commercial disputes. He has provided expert testimony in arbitration proceedings, state, and federal courts, and submitted expert reports to regulatory agencies.
In class action matters, Joao is experienced at applying various data-driven techniques such as statistical sampling, big data analytics, econometric modeling, and survey research to evaluate a broad range of economic issues, including the determination of common impact on a class-wide basis, proof of injury, analysis of intra-class conflict, and the feasibility of standard approaches to quantification of damages.
In securities litigation and regulatory enforcement matters, Joao has extensive experience in conducting econometric, statistical, and financial analyses (e.g., event studies, market efficiency tests) to examine materiality and loss causation of selected events, as well as to evaluate economic damages, and to support settlement negotiations. Also, he is experienced in analyzing complex transactional and trading databases to evaluate patterns and allegations related to insider trading, market manipulation, and trade allocation.
In healthcare and life sciences matters, Joao has assisted healthcare companies in responding to investigations related to Medicaid and Medicare false claims, fraud, and abuse issues as well as issues related SEC reporting. He has also worked on a variety of complex disputes regarding contractual and claim adjudication issues. His work in this area often encompasses the application of complex data analytics, econometric modeling, and statistical sampling to evaluate questions related to reimbursement, pricing, eligibility, and cost reporting. Joao has also been retained by life sciences companies to assist with issues related to complex civil litigation and strategic management.
Joao's experience in management consulting engagements includes the application of economic and finance theories and complex database analytics to issues ranging from strategic planning and forecasting to customer relationship management and economic impact analyses. He has led various large data analytics engagements to evaluate the potential impact of alternative business, taxation, and regulatory scenarios.
Joao's professional experience includes:
Healthcare Claim Adjudication – In an arbitration proceeding between a payer and a provider of healthcare services: (i) conducted forensic review of available data and information for a population of disputed claims to examine consistency of adjudication process relative to contractual provisions; (ii) evaluated and responded to assertions, opinions, and findings of claimant's experts; and (iii) served as neutral statistical expert. Work included statistical sampling and extrapolation, complex database mining, development of claim pricing models, and regression analysis of root causes of dispute.
Representations and Warranties – On behalf of a multi-national insurance company, assisted in the review and rebuttal of a claimant's complex representations and warranties claim. Empirically assessed litigation risk in the context of various allegations of incompliance with relevant tax and GAAP reporting standards. Work included review of deal room documentation, contracts, and communications, as well as reconstruction and testing of financial statements and forecasts. Deliverables included a presentation of findings to the claimant and client.
Financial Services – On behalf of the Department of Justice, reconstructed a brokerage's order and trading databases to analyze claims that investors were defrauded by improper trade mark ups and insider trading. Work included identification of improper trade mark ups and falsified records. Deliverables included reports matching transcripts of electronic chats and phone calls with the corresponding order and trading activity to tie incriminating conversations to trading losses.
Securities Litigation – For the insurance carrier of a publicly-traded broker-dealer facing a Section10(b) securities class action litigation related to insider trading allegations, estimated potential exposure, evaluated materiality and loss-causation, and performed econometric analysis of similar class action cases to predict the likely dollar range of settlement. Deliverables resulted in a settlement approved by the defendant's insurance carrier.
Labor & Employment Class Action – For a construction firm facing claims related to unpaid wages, developed complex relational database of time-keeping, payroll, and geo-referenced employee data. Designed database algorithms and statistical analyses to evaluate class certification criteria and to estimate potential economic damages. Motion for class certification was denied.
Antitrust – For an authorized dealership of luxury watches, developed econometric models and a statistical survey to evaluate loss-causation and to quantify economic damages related to price discrimination claims under the Robinson-Patman Act. Work included the estimation of elasticities of selected advertising marketing programs, market share analysis, and determination of relevant geographic and product markets.
Bankruptcy – On behalf of the bankruptcy trustee of a petroleum distributor, directed reconstruction and analysis of historical transactional database of derivative trades to evaluate allegations of management misconduct. Work included financial analysis of futures trading portfolio to examine the historical relationship between physical stock, trading positions, and market prices.
Education

MSc, Applied Economics, Rutgers University
BS, Environmental and Business Economics, Rutgers University
G.H. Cook Scholar, G.H. Cook Honors Program, Rutgers University

Affiliations

Association of Certified Fraud Examiners, Member
American Statistical Association, Member
Association of Business Trial Lawyers, Member
American Bar Association, Member

Languages