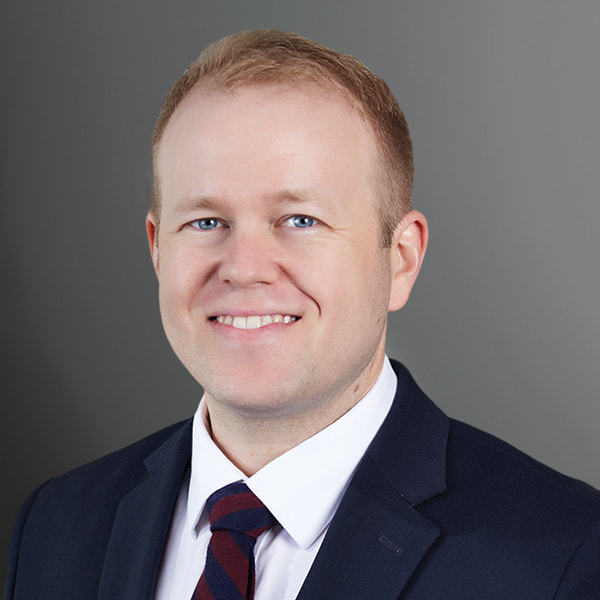 2963 Sidco Drive, Suite 101
Nashville, TN 37204
+1.615.371.8612 Main
+1.615.305.6818 Direct

Get in touch
Jon Rousseau is a Senior Director at Ankura, based in Nashville, who spent his career leading transformation initiatives for his clients. He has served in leadership roles with clients in a range of engagements, from clients undertaking strategic growth initiatives to clients in need of program management leadership during major compliance initiatives.  Jon's ability to survey his client's needs and flex across an organization allows him to problem solve and deliver results. He combines analytical abilities with a strategic mindset, which enables him to use an informed, big picture approach to program leadership.
Experience
Prior to Ankura, Jon led initiatives in the energy industry, with a focus on transformation programs for power utilities wanting to transition to a more smart grid led approach to their organization. Before that, he honed his skills in business analysis while helping organizations with their strategic initiatives in IT transformation. Jon has served in program management, project management, product management, product owner, and business analysis roles throughout his career. Program Management/Solution evaluation, Healthcare Insurance Provider: Served as the program manager for a program which set out to determine the best possible solution for this client's utilization management needs. Developed decision making criteria and structured the program for the client so that they could have an exhaustive analysis of their options. Facilitated the decision-making meetings with key executive leadership sponsors and continued on as an advisor through RFP negotiation with the vendor that was ultimately selected.
Strategic Planning, Facilitation, Healthcare Insurance Provider: Planned and facilitated strategy sessions for a healthcare company in the process of planning yearly activities that aligned with their new corporate vision.
Business Analysis, CMS Compliance, Healthcare Insurance Provider: Business analyst lead on determining CMS compliance related gaps with software solutions for a healthcare client under CMS sanctions. Led the gap analysis, software redesign, and participated throughout the auditing process from prep through final audits and until sanctions were lifted.
Project Management, Strategic Program Rollout, HealthCare Startup: Served as a project manager for a healthcare company rolling out new innovation projects in hospitals across the United States. Planned, monitored, and communicated project status as it related to the rollouts for the hospital organizations the company had partnered with.
Process Improvement, Technology Innovation, Domestic Electric Utility: Served as project manager for a short-term prototyping project that helped a domestic electric utility determine maintenance cycles by using predictive technology to better determine failure points in their power grid. The project was the client's first prototype project to be completed on time and on budget in several years.
Business Analysis, Large Domestic Electric Utility: Assisted with requirements definition, process re-design, and testing coverage for a large domestic power utility who wanted to implement a new power distribution management system. Assisted in assessing their ongoing project's readiness by finding gaps and redundancies in the testing of a new system being implemented.
Smart Grid IT Transformation, Business Analysis in Marketing & Economics, Domestic Electric Utility: Helped an electric utility company through a total business transformation, saving the business $150 million on a seven-year horizon while serving mainly the marketing and pricing part of the organization. Specialized in demand response programs. Led the program through use case development, business process optimization, vendor selection, and initial program roll-out.
Business Analysis, Deregulated Regional Transmission Operator (Power Grid Operator): Led test planning design efforts for an independent system operator who was rolling out a technology solution that would allow them to meet power grid demands through long term planning. This project also implemented software to enable a new energy market so that the long-term planning aligned with the market economics in the region through the use of energy trading.
Project Support, Fortune 500 Financial Services Firm: Delivered an ERP implementation for a financial services company involving fixed assets. The SAP products implemented were FI/CO and SAP fixed assets. The project teams consisted of business analysts, offshore development, a testing team, and the financial business experts.
Business Analysis, Financial Services Organization: Participated in a client's financial transformation strategy by assessing the as-is and to-be business process transformation for an ERP project. Served as a process and UI design analyst. The project included the implementation of the new business process. The company's product financial model was transitioned to SAP
Business Analysis, Financial Mergers and Acquisitions, Fortune 500 Financial Institution: Served as a business/systems analyst for a large financial institution who was purchasing a smaller family of banks. Participated in ensuring that the systems of both institutions were fully integrated prior to the program rollover. Also participated in planning and testing the organizations' collective "merger weekend" activities.
Education

MBA, Mississippi State University College of Business and Industry
BBA, Business Information Systems, Mississippi State University