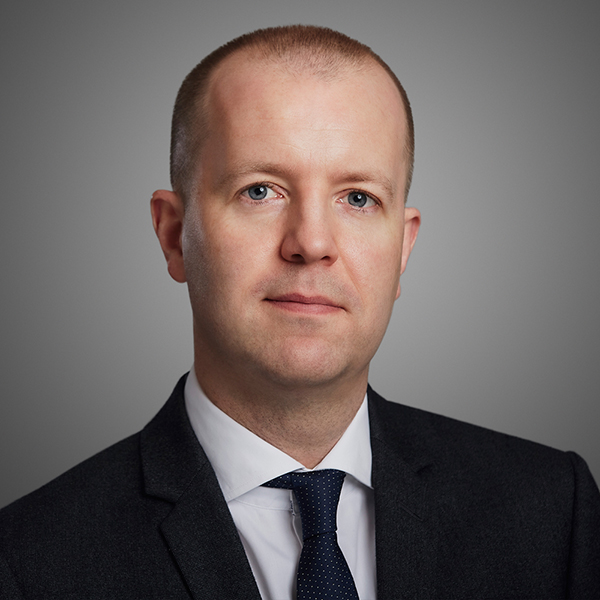 1 Angel Court, Level 3
London, England EC2R 7HJ
+44 7586 073002 Mobile

Get in touch
Jonathan Brown is a Senior Managing Director at Ankura based in London and has supported clients exposed to acute reputational and regulatory risk for over 20 years. He has worked for enforcement agencies including the Serious Fraud Office and the UK's insolvency regulator and also spent a decade in the forensic practice of a Big 4 accounting firm focusing on fraud and corruption investigations.
Experience
Jonathan has expertise in sports advisory services and has undertaken investigations, compliance reviews and transaction support for clients across multiple sports. In addition he is appointed to the Panel of Arbitrators & Mediators at Sport Resolutions, the UK's independent dispute resolution service for sport, and holds a compliance advisory roles for a UK sports governing body.
Outside of sport, Jonathan specialises in multi-jurisdictional matters and has undertaken proactive and reactive investigations, disputes, and compliance projects in over 50 countries. He has acted as an expert and shadow expert on complex issues, including corporate collapses and matters relating to the conduct of company executives, board members, and elected officials.
Immediately prior to joining Ankura, Jonathan led the investigations and forensic technology practice for the Europe, Middle East & Africa region for a risk consultancy firm and was global lead for their Sports Integrity & Compliance practice. He is a Fellow of the Association of Chartered Certified Accountants and a JIEB Qualified Insolvency Practitioner.
Examples of his professional experience include:
Regulatory Investigations
Assisted the SFO in a major investigation into alleged overseas corruption by a UK defence company. Led defined investigative strands, analysed vast quantities of historic accounting data, and undertook multiple interviews under Section 2 of the Criminal Justice Act 1987 alongside SFO lawyers and counsel.
Investigations and remediation, on behalf of a FTSE 100 listed global business, into multiple allegations of bribery and corruption across the Middle East and Sub-Saharan Africa. The engagements spanned numerous jurisdictions, including detailed business intelligence, onsite investigations, and compliance advisory support as the client negotiated settlement with U.S. authorities.
An investigation on behalf of a listed European fintech, following allegations of fraud and corrupt activities across their business. Provided investigative support alongside the company's legal advisers, assisted them with reporting obligations to enforcement agencies. and provided detailed analysis to the company's auditors.
An investigation on behalf of a U.S. professional services firm following allegations of corruption in Africa and the Middle East, working with Counsel to investigate and assisting with reporting obligations to the U.S. DOJ.
A shadow investigation on behalf of the company and its auditors in relation to alleged false accounting and associated misreporting by senior management of a U.S. listed technology company. This included comprehensive review of historic accounting data, structured data analytics, and interaction with counsel.
Acted for a global bank to assess their anti-bribery and corruption framework in Africa and readiness for the implementation of the UK Bribery Act. This included in-country reviews in eight jurisdictions and recommendations for improvements to controls and processes.
A major investigation into regulatory misreporting by one of the world's largest publicly listed utility companies. This included development of the project strategy and leading reporting as part of a tripartite agreement with the regulator. Provided recommendations for cultural and control improvement.
Fraud & Misconduct Investigations
A multi-jurisdictional investigation on behalf of a FTSE 100 client, identifying bribery, sanctions breaches, and financial misrepresentation. Identified complex corporate structures connected to the target of the investigation and led involvement in a significant piece of litigation against him alongside the client's General Counsel.
Acted for a U.S. bank to investigate a major fraud at two UK manufacturing entities relating to false accounting, leading to a loss in excess of $100 million. The role involved liaison with the client in Puerto Rico, UK, and U.S. legal teams, local company management, and supporting cooperation with the FBI.
Acted for a professional services firm to investigation damaging media leaks of sensitive information relating to the performance of the business, its management, and strategic plans. Identified the source of the leaks and assisted the firm with remediation.
Sports Advisory
Acted as an expert for a major international federation in proceedings before the Court of Arbitration for Sport. Evidence focused on an investigation into alleged corruption and conflicts of interest for a senior elected official.
Oversaw an investigation on behalf of an international federation into potential leakage of confidential information by senior officials. This involved the collection of evidence in 15 countries at the height of the Covid pandemic.
Investigations in West Africa and South America and in-country compliance reviews for an international federation, assessing controls and undertaking transaction testing. The 50 countries subject to review included Somalia, Afghanistan, South Sudan, Venezuela, Central Africa Republic, Iraq, Libya, Guatemala, and Laos.
Insolvency & Corporate Collapse
Acted as a shadow expert on behalf of insolvency officeholders on a forensic exercise to ascertain the point of insolvency of Nortel Networks, a global telecoms group, with turnover of up to USD$ 30 billion. This work was used in the settlement of claims as part of a multi-billion litigation suit.
Acting for a senior board member of a listed company following its high-profile collapse. Assisting in preparation for interviews with a Parliamentary Select Committee and various regulators by reviewing historic data, undertaking financial analysis, and considering the decision making capacity of the directors of the company in the lead up to insolvency.
Numerous financial investigations to establish offences under the Insolvency Act 1986, including identifying fraudulent or inappropriate transactions in failing or insolvent companies and assessing the conduct and ongoing fitness of company directors.
Certifications

Fellow of the Association of Chartered Certified Accountants
JIEB Qualified Insolvency Practitioner

Affiliations

Member of the Association of Business Recovery Professionals
Specialist Panel Arbitrator for Sport Resolutions