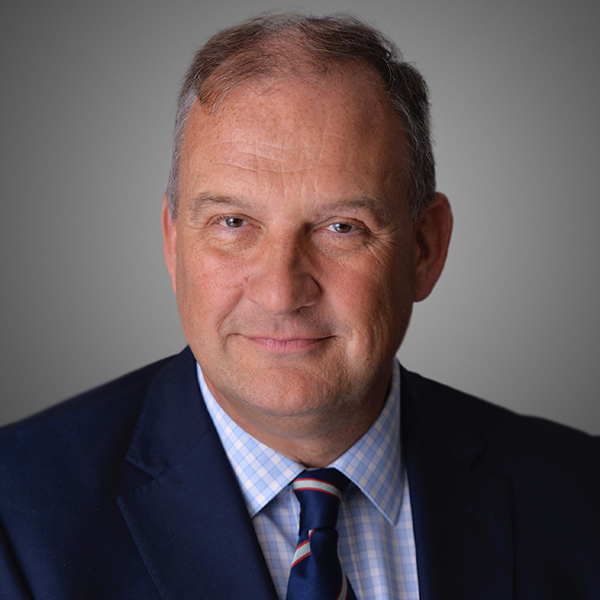 1 Angel Court, Level 3
London, England EC2R 7HJ
+44.20.7469.1111 Main
+44.7753.309600 Mobile

Get in touch
Jonny Gray is a Senior Managing Director at Ankura based in London. He has over two decades of extensive experience working with the sports sector globally. He focuses on all aspects of Ankura's advice and services to the sport sector, with particular emphasis on risk, integrity, and good governance in sport.
Experience
In 2019, Jonny went 'in-house' to professional tennis for a multiyear project to take forward the recommendations of the 2018 Independent Review of Integrity in Tennis. This included founding and being the first CEO of the legally independent International Tennis Integrity Agency (ITIA), a first for a world sport.
In 2023, Jonny was retained by the Council of Europe as an expert advisor on the governance of national and international sports integrity risk. He also serves as an Independent Non-Executive Director on the International Table Tennis Federation (ITTF) Integrity Board.
Jonny's extensive experience in the wider sports, media, and entertainment sector includes:
Evolved new and improved anti-corruption codes and programs for the sport of professional tennis and brought the global anti-doping program onto a new legal footing. Developed new data led approaches to intelligence and investigations within global data sharing frameworks.
Retained by the Council of Europe as an expert advisor on the governance of integrity risk in sport with a focus on technical operational assistance on creating or developing national sports integrity platforms.
Reset tennis' contractual relationships with data companies and the betting industry to enhance cooperation and information sharing on integrity matters. Provided guidance and adjudication on advertising, sponsorship, and a commercial relationship with the betting industry for governing bodies, rights holders, and player associations. Chaired the Tennis Rules Committee on such matters.
Acted as sentencing authority for 'guilty pleas' and lesser breaches of the Tennis Anti-Corruption Program for offenses up to a two-year ban and/or $10,000 fine.
Supported a U.S. major league, a FIFA broadcast partner, and a FIFA commercial partner by offering guidance, risk training, and extensive services to ensure the proper management of risk in new jurisdictions to meet and align with corporate policy and duty of care.
Engaged by an international federation to coordinate discreet and sensitive investigations in multiple jurisdictions.
Set up the governance, merged existing resources, and recruited the senior talent to create the ITIA.
Worked for the London 2012 Olympic Delivery Authority, both directly and via membership of CLM delivery partner, to run risk workshops and stakeholder engagement programs refining the security master plan for the 2012 Olympiad.
Supported several clients, from a U.S. major league to an English Premier League club, with discreet crisis management advice and services.
Supported several law firms with expert services and advice as part of their work for sports clients.
Jonny has spoken at many sports conferences, authored numerous articles, and provided 'thought leadership' in webinars, TV broadcasts, and on podcasts. He has worked worldwide, including being based in the U.S. for over a decade. He has supported clients involved in events in Italy, Germany, South Africa, Brazil, Canada, Russia, France, the U.S., UK, and the Middle East.
Education

MPhil, International Relations, St John's College, University of Cambridge
Executive Education Programs, Harvard Business School