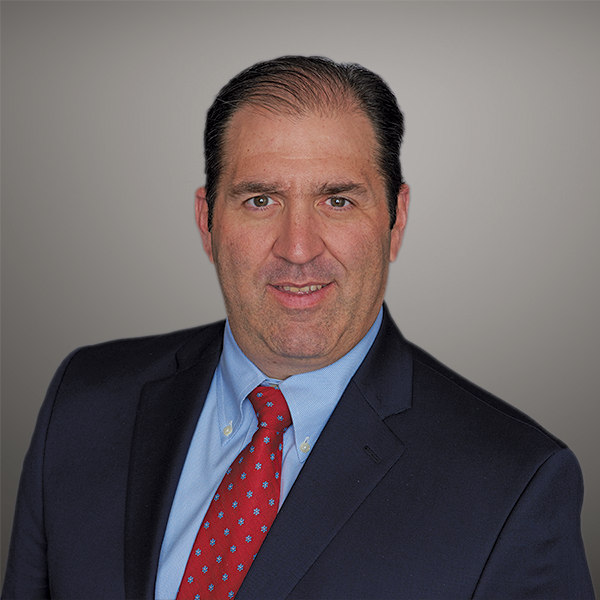 B-7 Tabonuco Street, Suite 1403
San Juan, Puerto Rico 00968
+1.787.705.3925 Direct
+1.787.247.5450 Mobile

Get in touch
Juan Carlos Batlle is a Senior Managing Director at Ankura based in San Juan, Puerto Rico. Juan Carlos has over 20 years of experience in the financial services industry, with demonstrated team leadership skills in the public and private sectors. His areas of expertise include public finance, investment banking, capital markets, asset management, securities brokerage, public private partnerships, distressed debt management, and real estate.
Experience
Juan Carlos' professional experience includes:
Puerto Rico Aqueduct and Sewer Authority (PRASA): Currently, Juan Carlos leads the Ankura team that serves as PRASA's financial advisor. He provided support in the consensual restructuring of approximately $1 billion in debt obligations with two federal agencies, resulting in substantial debt service relief and additional benefits to PRASA, the government of Puerto Rico, and the federal government. In addition, Juan Carlos is involved in providing financial advisory services to PRASA in its efforts to modernize and increase effectiveness through a public-private partnership.
Government Development Bank for Puerto Rico (GDB): Juan Carlos leads the Ankura team that acted as lead financial advisor to GDB in its debt and operational restructuring. Through consensual negotiations, Ankura led the exchange of approximately $7.6 billion in restructured obligations of GDB and is currently engaged in ongoing wind down efforts of the entity's operations.
Puerto Rico Fiscal Agency and Financial Advisory Authority (AAFAF): Juan Carlos provides support to ongoing financial advisory services including in and out-of-court debt restructuring and implementation of fiscal measures.
CPG Island Servicing LLC (CPG): From 2013 to 2016, Juan Carlos was a Senior Managing Director at CPG in Puerto Rico, managing a distressed commercial real estate debt portfolio. In this capacity, Juan Carlos had responsibilities including the day-to-day supervision of a $1 billion destressed debt portfolio, with a focus on maximizing recovery values on the underlying loans and assets.
Government Development Bank for Puerto Rico (GBD): Served as president and CEO between 2011 and 2012. Juan Carlos led a team that served as the government's financial advisor, fiscal agent, capital markets and investor relations coordinator, and principal lender, tasked with providing continuity to Governor Luis G. Fortuño's fiscal plan and protecting Puerto Rico's credit ratings and capital market access during a challenging economic and fiscal period. Among his principal achievements are the execution of financing plans for public corporations and for the central government and its agencies and instrumentalities. He implemented initiatives to promote and support financing programs for small and medium-sized businesses and successfully completed landmark P3 transactions.
Puerto Rico Public Private Partnership Authority (P3 Authority): From 2011 to 2012, Juan Carlos was Chairman of the Board of P3 Authority, where he oversaw the execution of two landmark transactions completed under the Puerto Rico Public Private Partnership Act of 2009.

Puerto Rico State Road 22 and State Road 5: Led the completion of a 40-year concession of two major toll roads in Puerto Rico to Metropistas (a consortium led by Abertis and Goldman Sachs) with a total investment of $1.4 billion.
Luis Muñoz Marín International Airport: Substantially completed the concession of Puerto Rico's main international airport to Aerostar (a consortium led by ASUR and Highstar Capital),the first international airport privatized under the FAA's Airport Privatization Pilot Program — which included total consideration of $2.6 billion over the life of the concession.

Grupo Santander: Juan Carlos spent nearly 15 years in the financial services industry where he held senior positions within Santander Group's Puerto Rico operations. At Santander he worked in the investment banking division from 1997 to 2005, where he served as senior vice president and director (2001 to 2005). From 2005 to 2008, he was president and CEO of Santander Asset Management where he was responsible for management and administration of investment vehicles totaling approximately $4 billion in assets under management. From 2008 to 2011, he was managing director and branch manager of Santander Securities where he was responsible for the day to day operation of Puerto Rico's second largest broker dealer at the time, including oversight of the firm's sales, investment consulting, trading and capital markets departments. He was directly responsible for the sales activities of 45 financial consultants managing over $5.5 billion in client assets under management.
Education

BA, Economics, University of Michigan, Ann Arbor, MI

Certifications

Series 50- Municipal Advisor Representative

Languages