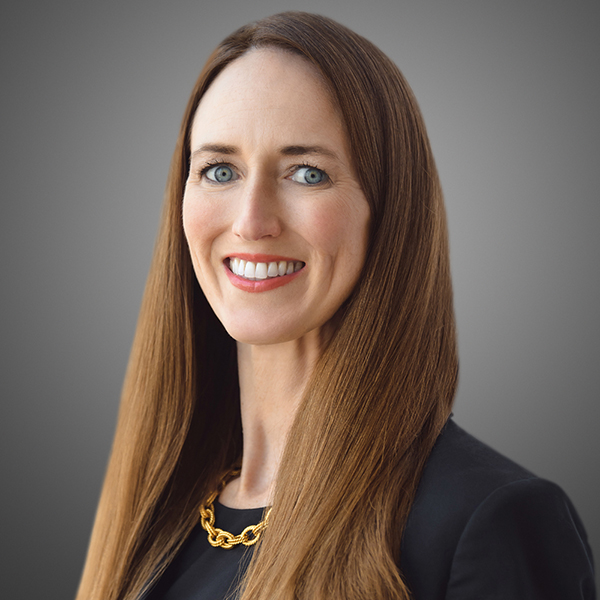 2000 K Street NW, 12th Floor
Washington, DC 20006
+1.808.229.3748 Direct
+1.719.661.4462 Mobile

Get in touch
Katherine Norris, MPA, is a Senior Managing Director at Ankura, specializing in compliance investigations, enforcement actions, and advisory matters. With over 20 years of experience as a life sciences industry compliance officer and advisor, she regularly performs analysis for boards of directors, chief compliance officers, and their counsel in complex, high-profile healthcare fraud and abuse matters, including those involving the prosecution of corporate executives. Katie also works with companies and their counsel on a broad range of compliance program evaluation, development, and enhancement initiatives and serves as an Independent Review Organization (IRO) monitor.
Experience
During her tenure as an industry professional, Katie was responsible for the development, implementation, and oversight of compliance programs associated with two Corporate Integrity Agreements (CIA), a Pre-Trial Diversion Agreement, and a Non-Prosecution Agreement. In those roles she successfully navigated significant challenges unique to manufacturers of branded pharmaceuticals and surgical medical devices designed for high-risk anatomies.
Additionally, Katie led multiple efforts to design and implement effective compliance controls, and to subsequently monitor all aspects of product promotion and distribution, for branded pharmaceutical (including opioids and ITAR-governed products) and medical technology companies. She led significant internal investigations into a wide array of alleged misconduct and spearheaded robust communication with executive management, the board of directors, and HHS OIG federal monitors on a routine basis.
Katie's experience includes:
Disputes and Investigations
Provided expert written and deposition testimony in a significant qui tam matter involving alleged violations of the federal False Claims Act and Anti-Kickback Statute. The conduct at issue involved speaker programs, advisory boards, and patient engagement programs of a large, global biopharmaceutical company.
Performed complex data analysis surrounding industry interactions with healthcare professionals over a six-year period in conjunction with a federal criminal investigation examining a large national healthcare organization's commercial activity.
Led privileged consulting engagements for multiple national law firms through targeted compliance audits and risk assessments.
Performed comprehensive, independent and multi-year evaluations of compliance programs for companies in the life sciences and other heavily regulated industries on behalf of external counsel, often coinciding with criminal investigations and their resolutions. Katie has presented her analysis to the Department of Justice on multiple occasions.
Enforcement and Monitorships
Served as the lead expert on multiple IRO matters for medical device manufacturers subject to comprehensive CIAs addressing a broad range of covered conduct including commercial, educational, clinical, and regulatory activities.
Led readiness initiatives for numerous pharmaceutical and medical device companies to facilitate effective implementation of CIA and Deferred Prosecution Agreement requirements, including development of general and specific control frameworks governing commercial, regulatory, clinical, and educational functions.
Led "pre-IRO" engagements for multiple life sciences manufacturers to examine the sufficiency of controls governing patient assistance programs, free-of-charge and loaner medical device products, promotional activities, medical affairs activities, and others.
Board Advisory
Served as a strategic advisor to a mid-sized surgical medical device manufacturer, reporting quarterly to the audit committee over multiple years.
Worked closely with the Board of Directors Compliance Chairperson of a guided imaging medical device manufacturer, advising on company compliance with CIAs and securing independent board member CIA certifications.
Retained by multiple boards of directors to conduct independent compliance program evaluations as a matter of ordinary course board oversight as well as in the context of government investigations and enforcement actions.
Compliance Advisory
Designed and led risk assessments, compliance auditing and monitoring initiatives, and written standards development across nearly all functional activities conducted by life sciences companies and many key risk areas for certain healthcare entities (e.g., reference laboratories, diagnostics laboratories, specialty pharmacies, and healthcare providers).
Led policy impact and readiness assessments for healthcare entities relating to emerging legislation, federal regulations, and government programs including compliance with the CARES Act Provider Relief Fund program requirements and certain aspects of the No Surprises Act.
Education

MPA, Summa Cum Laude, Public Policy and Law, The University of Tennessee-Knoxville
BA, Magna Cum Laude, Telecommunications and Film, The University of Alabama

Affiliations

Editorial Board, Policy & Medicine Compliance Update
The University of Tennessee MPPA Alumni Advisory Board, Howard H. Baker, Jr. Center for Public Policy