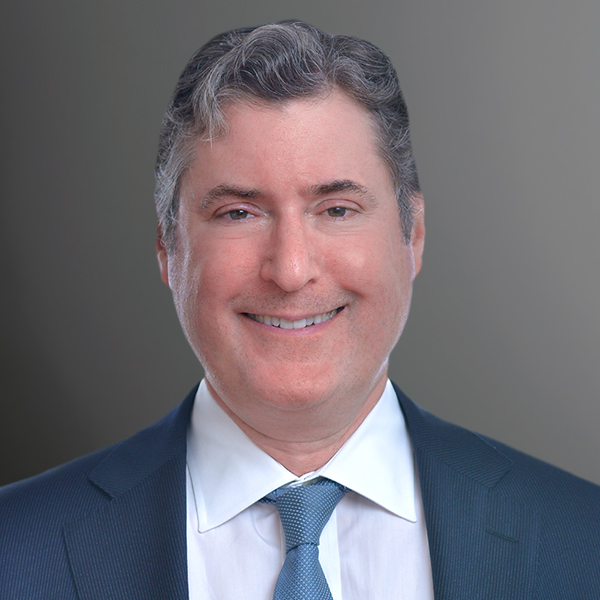 485 Lexington Avenue, 10th Floor
New York, NY 10017
+1.212.818.1555 Main
+1.646.227.4718 Direct
+1.917.971.5400 Mobile

Get in touch
Keith Palzer is a Senior Managing Director in Ankura's New York office with 30 years of financial industry experience in asset management, global markets, and law. He has worked for investment banks, AmLaw 100 law firms, and the United States Treasury. Keith provides strategy, compliance, operations, and risk advice to financial institutions, including banks, broker-dealers, commodities dealers, hedge funds, and private equity funds. He serves as an expert witness, investigator, and litigation consultant in financial industry disputes, complex financial markets cases, and regulatory enforcement matters. Keith brings business savvy and technical expertise to clients' most urgent challenges.
Experience
Keith's professional experience includes:
Foreign Bank Regulatory Compliance: Project leader in assessment of US corporate compliance strategy and program for a New York branch of a leading international bank.
Structured Products Criminal Investigation: Senior consultant to a broker subject to a non-US criminal inquiry into sales of equity derivatives products to pension investors.
Interest Rate Swaps Antitrust Case: Co-lead of consulting team in defense of dealer bank in a multi-district antitrust case involving the US interest rate swaps market.
Insider Trading Case: Expert witness for defense in a criminal trial of a private equity manager accused of disclosing deal information to a foreign hedge fund.
Commodities Market Compliance: Project leader in design and implementation of a commodities market compliance program for a leading international commodities dealer.
Annuity Sales Dispute: Expert witness for defendant bank regarding investment suitability of fixed, variable, and living annuity sales to elderly investors.
Venture Capital Fund Dispute: Expert witness for claimants in California state law arbitration against a venture capital fund manager for investment fraud, improper governance, and breach of fiduciary care.
Wealth Management Fee Dispute: Expert witness for a registered investment advisor claiming violation of fee-sharing agreement with portfolio manager.
Venture Capital Fund Fraud Case: Expert witness for fund investors in an arbitration involving breach of fiduciary duties and standards of care by a venture capital fund manager.
Registered Investment Adviser Compliance: Consultant to a large asset management firm, conducting a senior management workshop on private fund SEC compliance risk.
Brokerage Client Raiding Case: Damages expert for broker-dealer claimant in FINRA arbitration involving improper client solicitation, and theft of client information.
Hedge Fund Investigation: Lead investigator for a US bank hedge fund administrator into a failed hedge fund.
Wealth Management Dispute: Expert witness on behalf of wealth management firm in a FINRA mediation with a high-net worth investor alleging improper portfolio management.
SEC Bond Trading Investigation: Consultant to hedge fund subject to an SEC enforcement investigation of illiquid bond trading in client accounts.
Private Equity Founder Case: Expert witness for respondents in civil case involving whether the founding of a private equity firm.
Family Office Dispute: Expert witness for claimant in California civil bench trial regarding family office private equity co-investments.
FINRA Enforcement Case: Expert witness for FINRA in action to bar a broker for recommending unsuitable ETF investment strategies to retail clients.
Foreign Bank Compliance Risk Assessment: Project leader in the design and implementation of a new compliance risk assessment program for a large, complex foreign banking organization in the United States, involving capital markets, consumer and mortgage banking, and investment banking businesses.
Credit Derivatives Litigation: Market expert on more than $1 billion credit derivatives disputes between a dealer and large hedge fund.
SEC Mutual Fund Investigation: Consulting expert to registered investment advisor subject to an SEC enforcement investigation regarding improper disclosure and portfolio allocation issues in an ETF.
OTC Options Market Investigation: Consulting expert for a hedge fund subject to a US Department of Justice investigation regarding OTC options market manipulation.
RMBS Structured Products Operational Risk: Project leader in an independent review of remediation by a leading US mortgage-bond trustee of securitization issues arising during the RMBS crisis.
CDO Dispute: Consulting expert on defense of bond trustee in more than $1 billion claim for improper indenture compliance.
Education

JD, Northwestern University School of Law
BA, Economics & Political Science, Binghamton University-State University of New York

Certifications

Financial Industry Regulatory Authority, Series 7, 79,63 & 24 Registered

Affiliations

American Bar Association
Kellogg Finance Network Advisory Board

Languages