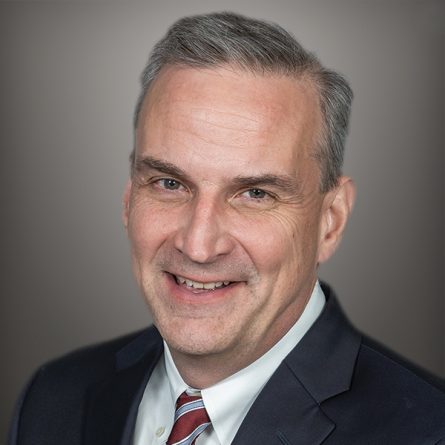 2021 McKinney Avenue, Suite 340
Dallas, TX 75201
+1.214.712.1537 Direct
+.1.214.395.2354 Mobile

Get in touch
Kevin O'Toole is a Senior Managing Director at Ankura, based in Dallas. He is a forensic accountant with extensive experience in the measurement and preparation of losses including business interruption, property damage, cyber breaches, product recall, product liability, and fidelity claims; business interruption values and exposure assessments; and lost profits claims, litigation support, and expert witness services.
Experience
Kevin's industry experience includes airline and air transportation, oil and gas (upstream, midstream, and downstream), pulp and paper, steel, aluminum, petrochemical, hotel and restaurant, agribusiness, mining, utilities, healthcare, pharmaceutical, transportation, cement, glass, lumber, food processing, personal services, retail and wholesale, and miscellaneous manufacturing.
Kevin has also served as an umpire, appraiser, and expert witness on various matters in the United States and England. He joined Ankura in 2018 with the firm's acquisition of the disputes, forensics, & legal technology (DFLT) segment of Navigant.
Kevin's professional experience includes:
Business Interruption and Property Damage: Prepared a business interruption measurement and expert report for a large oil and chemicals company with several locations in the Gulf Coast stemming from a Hurricane Ike insurance claim. The refinery loss was at a 280,000 bpd complex refinery with measurement issues related to supplier (terminal) damage, devaluation related to delayed crude shipments, forecasting the impact of maintenance work (i.e., reduced throughput capacity) and impact of downgraded product related to the loss and mitigation efforts. Complexities for the chemical business segment included measurement of losses for approximately 15 highly integrated facilities, multiple loss locations, multiple triggers of insurance coverage (e.g., civil authority, ingress egress, contingent business interruption), and analyses of outside market data as a result of an economic downturn, among others.
Builder's Risk: Measured and prepared the builders' risk claim for a methylene di-isocyanate (MDI) chemical producer in Shanghai, China (at the Shanghai Chemical Industrial Park). The business interruption issues included analyses of increased costs of production, mitigation, fixed costs, foreign exchange, and regional selling price impact. The mitigation calculated margin differential between the US and China and was net of duty and freight costs for shipping product to China.
Product Recall/Liability/Foodborne Illness: Prepared the damages analysis (actual net loss measurement) in an appraisal process related to a 2006 E. coli outbreak that was linked to a large quick service restaurant chain. Services included analyzing historical sales and profit and loss statements for over 1,400 franchisee locations to determine nationwide damages on a store by store basis. Significant claims accounting issues included removing the impact of non-loss related events (store closures, openings, renovations, etc.), and separating the loss analysis from concurrent events that impacted sales (2007 NYC rodent incident).
Business Interruption Values and Exposure Analysis: Prepared business interruption values for a large dairy product manufacturing company. This study includes a reconciliation to SEC filings, consideration for planned new plant openings, and an easy electronic link to the client's risk management system. This study includes analysis of over 150 unique facilities, which can be viewed by state, operating segment, or individual location. In 2009, this company made an acquisition of five European production facilities from an international competitor. A BIV study was completed in one week to fulfill needs of the acquisition reporting purposes. This international analysis is now completed annually in addition to the domestic locations for a separate placement.
Business Interruption (BI) Values and Exposure Analysis: Prepared business interruption values for a Fortune 500 shipping company. Analysis included calculating BI values for four operating companies in 209 countries. Calculated mitigation/redundancy factors based on capacity to determine business interruption exposures. Studied the abated costs variable over the 365-day period per supplier contract structure, as well as payroll costs intended to be covered under ordinary payroll endorsements. Demonstrated the difference between business interruption rates as reported in the values and as claimed for deductible calculation purposes.
Education

BBA, Accounting, Loyola University Chicago Cum Laude

Honors & Awards

Who's Who Legal says: "Kevin O'Toole is once again recommended for his depth of experience, and is a leading name at the firm for forensic accounting matters."

Certifications

Certified Public Accountant (Ankura is not a CPA firm)
Certified Fraud Examiner
Certified Valuation Analyst
Certified in Financial Forensics

Affiliations

American Institute of Certified Public Accountants
Texas Society of Certified Public Accountants
Illinois CPA Society
Association of Certified Fraud Examiners
National Association of Certified Valuation Analysts