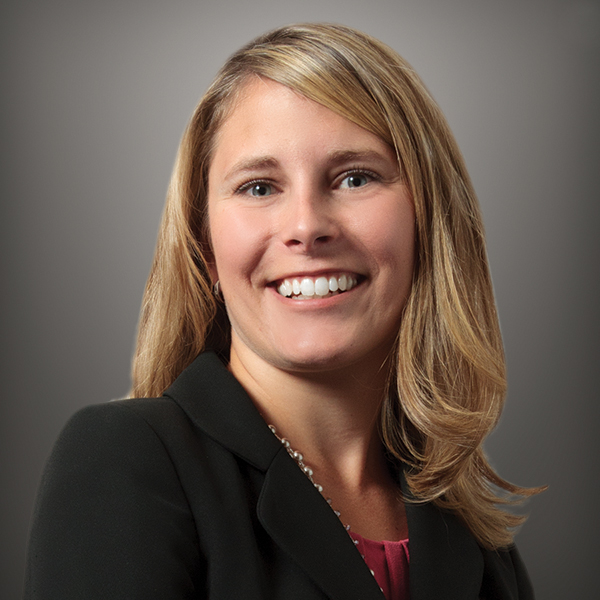 2963 Sidco Drive, Suite 101
Nashville, TN 37204
+1.303.383.7334 Direct
+1.303.667.7643 Mobile

Get in touch
Laura Nielsen is a Senior Managing Director at Ankura based in Nashville. She has over 20 years of experience performing complex data management and analysis for clients in numerous industries, including financial services, healthcare, education, utilities, government, and construction. Laura has led hundreds of complex cybersecurity investigation and data mining analysis incidents and assists clients with sensitive data identification for notification and regulatory response. She is experienced in analyzing complex financial and accounting issues for corporate clients and counsel in the context of litigation. She has provided expert testimony in deposition regarding the analysis of exfiltrated data to identify potentially exposed personal information and protected medical information.
Experience
Laura's professional experience includes:
Led over 500 cybersecurity data analysis and mining investigations involving the potential compromise of sensitive data. Incidents include ransomware attacks, network breaches, email compromise cases, physical theft of computer equipment, and active employees' misuse of data. Utilized data analytics and programing tools to identify millions of potentially exposed health information and personally identifiable information records within email accounts, computers, and servers. Assisted organizations with reporting requirements, preparing consolidated lists of potentially exposed individuals and sensitive information identified. Worked closely with counsel to summarize potential exposure types by affected countries and states of residence.
Assisted numerous large financial institutions in the defense of class action lawsuits alleging improper assessment of consumer checking account overdraft fees. Gained detailed knowledge of checking account systems and data, as well as industry practices related to checking accounts and transaction posting practices. Worked with bank personnel to obtain secure extracts of transaction data, exception processing, and other relevant data sets. Managed teams' use of complex algorithms to replicate the bank's transaction posting process and to re-post all transactions under various scenarios. Analyzed the impact of transaction re-sequencing scenarios on overdraft fees. Created aggregate analyses and assisted in the preparation of an expert witness report on one matter, the rebuttal of the plaintiffs' expert reports, and reported findings on several matters and with mediation preparations for several banks. Effectively utilized experience and expertise to assist banks in rebutting plaintiffs' proposed damages in order to achieve settlements.
In defense of both telecommunications companies and travel industry companies related to TCPA violation allegations, performed telephone call record data collection production services, data analytics services, and an assessment of available data in the client's computing systems to determine whether it was possible to identify individuals/phone numbers meeting the definition of the purported classes. Performed an assessment of plaintiff expert reports regarding data analysis methodologies to identify purported class members. Worked to differentiate calls land lines versus cell phones performing analysis of her client's call records in comparison to independent third-party data. She has worked with telecommunications industry experts and damages experts to summarize potential damages and identify trends relevant to the TCPA claims.
Led a large team of consultants to assist a managed care insurance company in the defense of a national class action lawsuit alleging improper reimbursement of payments for out-of-network services over a 10-year period. Organized client interviews to understand the methodology and practices used in storing electronic claims data for over 40 active, legacy, and third-party claims processors. Supervised the collection and processing of large volumes of claims data utilizing Microsoft SQL Server. Worked with inside and outside counsel to provide detailed analysis, including calculation of alternative damages numbers for all processing systems to refute plaintiffs' allegations. Coordinated the production of data to plaintiffs for mediation purposes. Attended two-day mediation session that resulted in a final outcome.
Analyzed claims processing system functionality for a large healthcare insurance company involved in multiple provider class action matters. Interviewed client claims processing and data systems management to obtain relevant information regarding the data. Acquired large volumes of claims, provider, membership, grievance and appeal, and other data from the client. Designed and developed a large data warehouse to support data analysis for client defense. Worked with inside and outside counsel to perform extensive analysis of claims processing systems functionality to defend against plaintiff's allegations.
Assisted defense counsel to an online travel company involved in a class action dispute regarding its practice of charging taxes and service fees on hotel reservations. The class sought damages related to an alleged breach of contract and an alleged violation of the Washington State Consumer Protection Act. Worked with client personnel to obtain transactional reservation data in Access and designed a Microsoft SQL Server to perform detailed financial, causation, and damage-related analyses and to rebut the reports of plaintiffs' experts. Assisted the client with settlement discussions and ultimately settlement administration.
Developed a Microsoft SQL Server database for an electric utility company in a billing dispute involving millions of customers. Created relational tables to facilitate efficient analyses and imported over 100 million electronic billing records originally in Access, Oracle, and 3480 data cartridge formats. Performed an extensive data quality assessment to validate the data received. Performed detailed statistical and economic analyses related to class certification. Provided data and document production services. Assisted with preparation and submission of expert report and deposition testimony.
Education

BSBA, Magna Cum Laude, University of Denver, Daniels College of Business

Affiliations

Named IT Services Report "Top 25 Women in Cybersecurity IT Services of 2021"
Women in Cybersecurity (WiCys) Member
Professional Association for SQL Server (PASS)