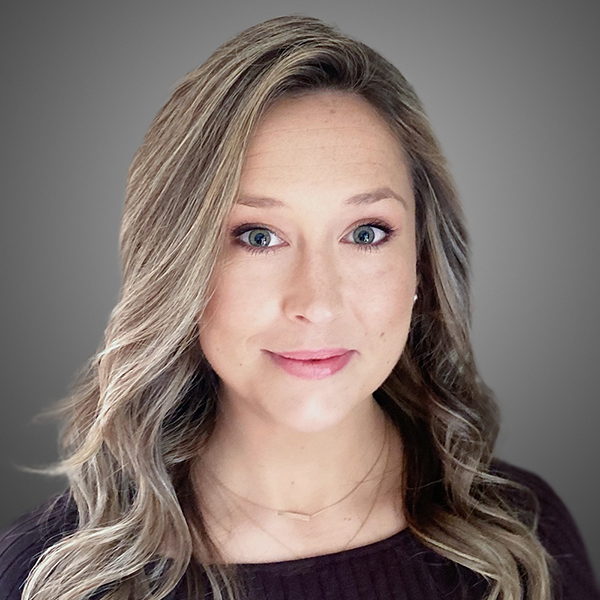 55 Bishopsgate, 2nd Floor
London, England EC2N 3AS
+44.20.7469.1111 Main
+44.758.351.4319 Mobile

Get in touch
Lorynn Demetriades is a Senior Managing Director at Ankura based in London. She has over a decade of experience working alongside multinationals, legal advisors, and global investors to address reputational and regulatory risks.
Experience
Lorynn is a forensic accountant specializing in regulatory compliance investigations and remediation. Her practice often leverages forensic data analytics and digital forensics alongside accounting expertise to quickly identify and contextualize problematic activities. She also has significant experience undertaking proactive compliance assessments and forensic due diligence exercises, including undertaking extensive risk assessments, co-developing fit for purpose compliance programs, and conducting forensic reviews of controls.
Lorynn's experience includes:
Fraud and Misconduct Investigations:
Investigating allegations of financial fraud, including related party transactions, use of shell corporations, revenue recognition, and financial misstatements at a European payment processing firm.
Investigating intellectual property theft at global professional services firm, including in-depth IT forensics across handheld devices, laptops, and company cloud storage data.
Investigating a series of media leaks at a global professional services firm, including a review of the internal investigation, interviews with members of senior management, and analysis of call and email records to build a chronology of events and identify the source of the leaked information.
Investigating allegations against senior leaders in a Middle Eastern hub of a global professional services firm, which included abuse of position, conflicts of interest, and collusion with customers and suppliers.
Performing a shadow investigation into potential management misconduct related to the contentious insolvency of a global telecoms group.
Regulatory Investigations:
Supporting external counsel to investigate allegations of bribery and corruption within the African arm of a global software solutions company, using advanced forensic data analytics to identify and quantify high-risk transactions in preparation for contemplated regulatory self-disclosure.
Investigating allegations of corruption and influence peddling at a management consulting firm, including supporting external counsel in updates to the U.S. Department of Justice and reporting to the clients' auditors.
Investigating legacy bribery and corruption issues within the Middle East operations of a global aerospace and defense contractor in support of self-disclosure to U.S. authorities, including use of slush funds which created revenue recognition concerns and financial re-statements.
Investigating allegations of bribery and corruption related to a U.S. oilfield services company as part of contemplated investment by a public listed financial institution.
Conducting S166 review on behalf of UK Financial Conduct Authority into concerns related to bribery and corruption systems and controls at major UK listed financial institution.
Regulatory Compliance:
Overseeing reviews into use of funds by member associations of global international sports federation to ensure compliance with funding program requirements and to assess the risk of fraud, corruption, and misconduct by member association management.
Undertaking proactive compliance program maturity assessment for multinational medical conglomerate including in-depth risk assessment and recommendations for improvement.
Conducting data led risk assessment for a global information technology firm to target and prioritize remediation activities following internal bribery and corruption investigation.
Advising a global pharmaceutical company on the design of their risk assessment and internal compliance monitoring program in the wake of DOJ enforcement related to bribery and corruption.
Leading the compliance auditing program of vendors, suppliers, and channel partners across Europe, Middle East, and Africa for a large multinational software company. Leading anti-bribery and corruption compliance assessments across Mexico, Colombia, and Venezuela for a leading automotive manufacturer.
Undertaking bribery and corruption compliance audits in Turkey, UAE, Saudi Arabia, Malaysia, and Japan on behalf of global aerospace and defense company.
Forensic M&A Advisory:
Leading numerous bribery and corruption related compliance reviews on behalf of institutional investors as part of contemplated M&A activity or as part of post-close integration processes.
Advising a global private equity firm in the design and execution of their portfolio compliance audit program. Advice included the risk rating of companies for priority review, scoping of the audits, and designing specific testing procedures.
Undertaking a bribery and corruption risk assessment of the African assets of a European upstream oil and gas operation in line with the terms of the SPA following its acquisition by a U.S.-based private equity fund.
Reviewing the compliance framework including the effectiveness of internal controls of a Russia-based manufacturing company ahead of contemplated sale to a publicly listed buyer.
Assessing the corruption related internal controls of a Turkish broker prior to acquisition by a UK listed insurer.
Investigating allegations of inappropriate disbursements to management ahead of a potential acquisition by an institutional investor.
Education

BA, Business Administration, Public Accountancy, Finance, Pace University Lubin School of Business

Certifications

Certified Public Accountant, NY State
Certified Fraud Examiner