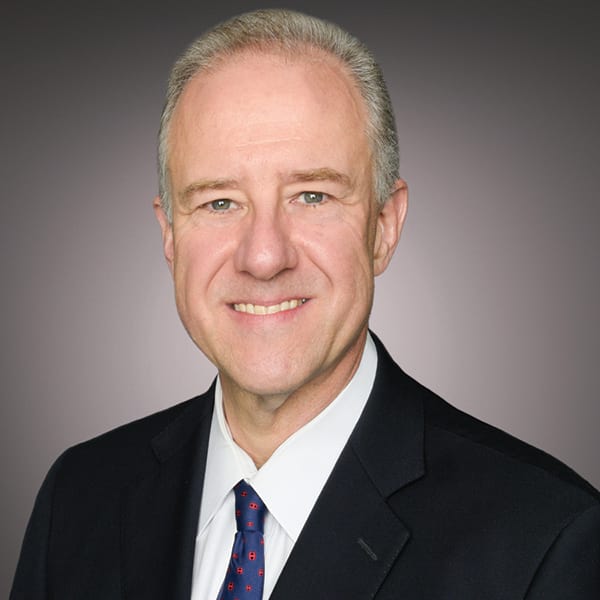 2021 McKinney Avenue, Suite 340
Dallas, TX 75201
+1.214.200.3689 Direct
+1.214.924.1575 Mobile

Get in touch
Louis E. Robichaux IV is a Senior Managing Director at Ankura who provides restructuring, crisis management, financial advisory, and expert witness services to parties in a broad variety of distressed corporate settings, with a significant emphasis on the US healthcare industry. Louis has nearly 30 years of industry and restructuring experience, with significant expertise serving in chief restructuring officer roles. He is based in Dallas.
Experience
Healthcare sector experience includes hospitals, HMO/managed care organizations, outpatient rehabilitation, independent physician practice associations (IPAs), physician practice management companies (PPMs), dental/orthodontic practice management companies (DPMs), ambulatory care clinics, skilled nursing care, continuing care retirement communities (CCRCs), and home healthcare/home durable medical equipment (DME).
Prior to joining Ankura, Louis was a principal in Deloitte's restructuring practice. Prior to joining Deloitte, Louis was a co-managing member of a national boutique crisis management and restructuring firm. Prior to that position, he was a senior restructuring practitioner at a large professional services firm and a Big Four professional services firm. Louis worked in the healthcare industry as a senior financial and operational analyst for Kaiser Permanente, as well as various management positions in the long-term care industry.
Tuomey Healthcare System: Served as chief restructuring officer and turnaround consultant for this $200 million, 300-bed community non-profit hospital located in Sumter, SC. The CRO role was a key element in assisting the client's efforts to settle a $237 million Department of Justice lawsuit, and with the client's efforts to develop and implement a comprehensive operational performance improvement plan. Louis and the other professionals involved in the matter were awarded the Turnaround Management Association Non-Profit Transaction of the Year – 2016.
Healthcare Partners Investments LLC: Served as interim CFO and restructuring advisor to this operator of three hospitals, two ASCs, and other related healthcare businesses. With the assistance of the engagement team, the company successfully completed an out-of-court turnaround and recapitalization (including a $20 million equity infusion).
Large health system in Puerto Rico: Retained as restructuring advisor and valuation expert by a large regional lending institution in connection with a $400 million senior secured loan to a privately-held health system in Puerto Rico. Engagement included extensive due diligence on the underlying operations, tax analysis, and an expert valuation report.
St. Francis' Hospital, Poughkeepsie, NY: Retained by the hospital to assist in negotiating a stalking horse bid, and to manage the §363 solicitation and auction process. Our team was awarded the M&A Advisor Restructuring Deal of the Year for 2014 ($10 million – $100 million) for this engagement.
Medicalodges Inc.: Retained as turnaround advisor and successfully implemented an out-of-court turnaround and recapitalization, including an engagement team member serving as interim chief operating officer. Medicalodges is a $90 million operator of skilled nursing facilities and assisted living facilities based in Kansas.
Senior Living Properties LLC: Retained as CRO responsible for the financial and operational restructuring of the company, including overall responsibility for day-to-day operations. The organization was a $170 million operator of 80 skilled nursing facilities in Texas and Illinois.
Vencor (n.k.a. Kindred Health Care): Retained as restructuring advisor prior to and during the company's Chapter 11 restructuring and provided a broad spectrum of restructuring services. Vencor was a $3 billion operator of long-term acute care hospitals and skilled nursing facilities.
Virginia United Methodist Homes of Williamsburg Inc.: Retained as restructuring advisor prior to and during the company's Chapter 11 restructuring to assist and advise management of the debtor with its bondholder negotiations, financial forecasting, DIP financing negotiations, liquidity management, claims management, and broad-based bankruptcy administrative reporting.
The Clare at Water Tower: Retained as restructuring advisor to this 53-story luxury high-rise CCRC located in downtown Chicago. Engagement included restructuring advisory, pre-petition creditor negotiations, cash flow forecasting, M&A due diligence support, broad bankruptcy administrative support, and serving as post-confirmation plan administrator.
Ascent Group: Retained as debtor's transaction advisor to manage the §363 marketing and auction process. Based in Dallas, Ascent Group owned and operated a freestanding emergency room in an affluent suburban area of Dallas. Our team was instrumental in the successful sale and conclusion to the bankruptcy case.
Sage Physician Partners Inc. d/b/a American Physician Housecalls: Retained as financial advisor to sell the company's assets through a §363 auction process. Based in Dallas, Sage Physician Partners was a healthcare management company that provided mobile chronic disease management services in a physician-centric model.
Orthodontic Centers of America: Retained as financial advisor to the secured lenders. The company was a $400 million publicly traded orthodontic practice management firm based in New Orleans.
MMH Medical Holdings Inc.: Served as interim chief executive officer of this $25 million provider of oncology-focused continuing medical education and publisher of peer-reviewed medical journals.
Education

MBA, Mays Business School, Texas A&M University
BBA, Austin Peay State University

Honors & Awards

TMA Turnaround and Transaction of the Year Award in 2020; Non-Profit Turnaround
Turnaround Management Association Non-Profit Transaction of the Year in 2016 – Tuomey Healthcare System
M&A Advisor's Restructuring Deal of the Year for 2014 ($10 million – $100 million) – St. Francis' Hospital (Poughkeepsie, NY) §363 sale transaction
M&A Advisor's Energy Deal of the Year ($100 million to $500 million) for 2016 – Venoco, Inc.

Certifications

CFA® charterholder
Certified Insolvency and Restructuring Advisor (CIRA)
Certification in Distressed Business Valuation (CDBV)
Certified Turnaround Professional (CTP)
Texas Licensed Nursing Facility Administrator (inactive)

Affiliations

Turnaround Management Association
American Bankruptcy Institute
Association of Insolvency & Reorganization Advisors