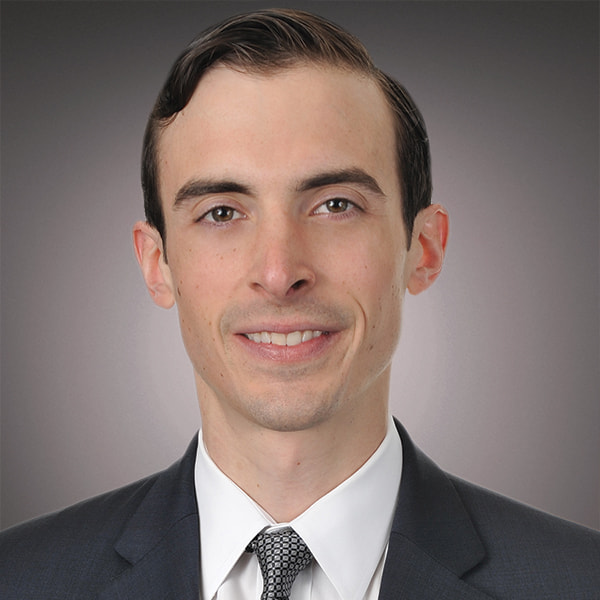 485 Lexington Avenue, 10th Floor
New York, NY 10017
+1.646.968.8667 Direct
+1.201.306.1942 Mobile

Get in touch
Lucas Porter is a Senior Director at Ankura based in New York. He has 12 years of experience supporting corporate clients and institutional investors on complex restructuring and M&A advisory assignments, including transaction due diligence, company and asset valuation, and risk-return analyses to inform creditor and shareholder actions, litigation, and investment decisions.
Experience
Lucas' professional experience includes:
Utility privatization and debt restructuring for the Puerto Rico Electric Power Authority ("PREPA"): Since 2017, Lucas has and continues to develop the business plan and long-term financial projections for the company's in-court (U.S. federal jurisdiction) bankruptcy proceeding, which included the privatization of utility operations and maintenance, a plan for restructuring liabilities and identification and implementation of near-term cost savings and performance improvement opportunities. Lucas was a key player on the sell side transaction deal team that drove the successful execution of the T&D O&M Agreement, valued at over $1.5 billion, and the ongoing procurement for the Legacy Generation O&M Agreement, valued at over $300 million, for advancement of overall utility transformation. He provided critical support to the company and executive management team with strategic guidance throughout the transaction process, leadership in developing long term financial projections, along with ad hoc analytical support, data gathering, and preparation of bidder and stakeholder discussion materials for the transaction due diligence process.
Confidential transaction advisory for private equity firm investment in utility holding company. Infrastructure fund investment (expected to close during April 2022) in Latin American / Caribbean asset holding company with enterprise value over $1 billion, with electric power generation and T&D operations in five countries. Lucas advised on energy industry specific economic, financial, valuation risk, and market related due diligence areas including regulatory structure and jurisdiction, counterparty risk, contract and financial model review, and macro economic trend analysis.
Advised the shareholders of PowerStream, a major North American utility, in a $3.5 billion enterprise value merger to become Alectra Utilities. Lucas developed the equity and enterprise valuation framework for negotiation of the client's ownership stake. He also developed the cash flow model used to guide his client's decisions with respect to company assets and subsidiaries – his findings on relative and asset value lead to the exclusion of certain undervalued assets from the merger to preserve shareholder cash flow and improve deal economics for the owners.
Buy-side due diligence of U.S. coal and biomass power plants for a Japanese conglomerate. Lucas performed a due diligence review of power purchase agreements and engineering reports and developed a valuation analysis and pro forma financial statements to project future performance. The client ultimately proceeded to successful transaction close on the generating assets.
Buy-side due diligence of U.S. natural gas peaking and combined cycle power plants. To support a U.S. institutional investor's acquisition due diligence on a portfolio on natural gas power plants, Lucas developed an analysis of revenues and asset valuation based on power purchase agreements and regional market pricing.
Transaction advisory for ownership stake acquisition in undersea HVDC transmission line, Cross Sound Cable, valued at $330 million. Lucas developed a Monte Carlo simulation and cost of new entry ("CONE") model to value the transmission capacity by comparing differences in variable and fixed costs of new generation between distribution areas with variance in fuel price inputs, system heat rates, new entrant types and fixed cost assumptions.
Education

BA, Economics, Boston College

Certifications

CFA® Charterholder
FINRA Series 50 Registered Municipal Advisor Representative
Former FINRA Series 7, 63, and 79 Representatives
Certified Insolvency and Restructuring Advisor

Affiliations

Chartered Financial Analyst Institute (CFAI)