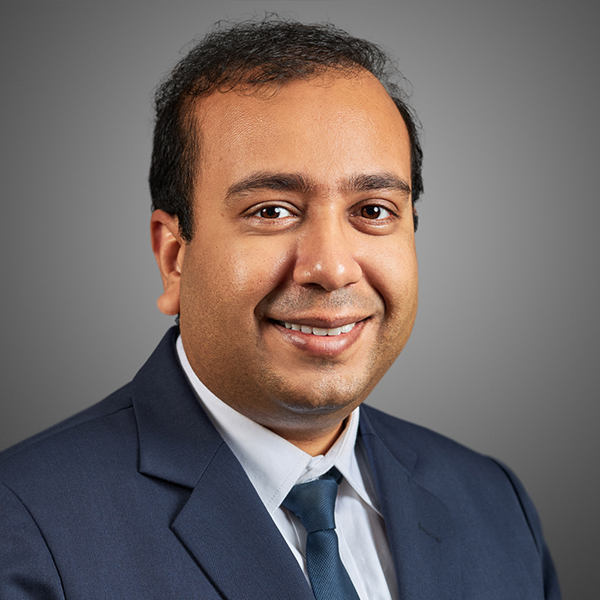 55 Bishopsgate, 2nd Floor
London, England EC2N 3AS
+44.20.7469.1111 Main
+44.20.3882.0541 Direct

Get in touch
Madhur Mishra is a Managing Director at Ankura based in London. He focuses on managing and leading specialist technology led assignments covering relativity-based reviews, sanctions investigations, terrorist finance, fraud/misconduct investigations, fraud risk management, and AML and regulatory compliance. 
Experience
Madhur has led multiple data driven assignments covering sanctions investigations, fraud risk management, and AML investigations. These projects required detailed understanding of the underlying datasets in order to formulate processes for intelligence led investigations. Madhur has formulated multiple technical methodologies covering algorithmic screening and processing, transaction linking, and review, all of which involved the processing of big data, with the intention of making submissions to local and international regulators on behalf of the client. Madhur has designed and helped build sophisticated bespoke relativity solutions that have resulted in great increases in efficiency for his clients. He has managed multi-disciplinary teams involving data analytics, e-discovery, technology, forensic accountants, business intelligence, and financial crime specialists. 
Madhur's work has regularly been directly presented to the Central Bank of the UAE, The Financial Conduct Authority (FCA) – UK, the U.S. Office of Foreign Asset Control (OFAC), the U.S. Department of Justice (DoJ), and other regional and global government agencies.
Before joining Ankura, Madhur was a manager at a Big 4 firm. He was awarded multiple performance awards for his work in managing the firm's leading sanctions investigation in the region. This work involved an analytic lookback exercise of an organization's transactional data, which required the analysis of SWIFT and Core Banking systems. Madhur was instrumental in driving a unique intelligence led approach to identifying and solving highly complex sanction violation problems for the client. He devised robust methodologies to process analyze and network disparate incomplete datasets to build a coherent picture to be presented to regulators. He further project managed and was the technical lead on over 12 AML, sanctions, and financial crime compliance testing projects reporting directly to the UAE Central Bank. 
Before this, Madhur was with another Big 4 firm, working in the Fraud Investigation and Dispute Resolution (FIDS) Department. He was the core team lead behind the firm's largest sanctions project in the Middle East and North Africa region, managing a diverse team of over 20 data analytics, e-discovery, and financial crime professionals from various offices including UAE, India, UK, and Poland. He was responsible for managing the team investigating a major UAE bank involving transactions that were potentially in breach of U.S. sanctions legislation. For two years, his work involved managing the identification and extraction of relevant transactions. This was done by designing bespoke algorithms, and innovative relativity solutions, that isolated potential transactions and areas of interest, followed by an investigation into each transaction in order to identify potential violations. The work required partnership with a U.S. law firm and an extensive knowledge of correspondent banking systems, trade finance, and SWIFT. 
Madhur is a qualified accountant and holds a fellowship with the Association of Chartered Certified Accountants (ACCA). He has extensive training in data analytics, financial crime, sanctions, and investigations. He has attended and presented at workshops and conferences in the UK, UAE, Germany, and the Czech Republic. 
Education

BSc, Hons., Oxford Brookes University

Certifications

Fellow, Association of Chartered Certified Accountants