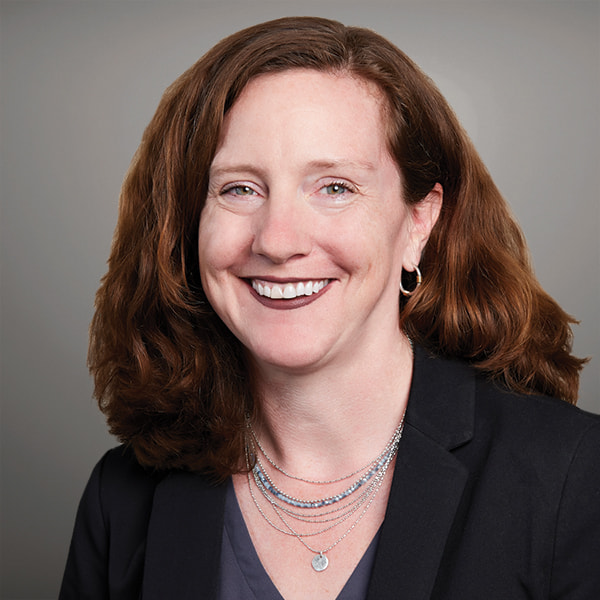 2963 Sidco Drive, Suite 101
Nashville, TN 37204
+1.615.557.4173 Direct

Get in touch
Meg Underwood is a Senior Managing Director at Ankura based in Nashville. Meg guides clients through complex decision making processes necessary to build organizational strength and agility. With a particular focus on the intersection of healthcare and technology, she is a sought-after expert and facilitator who partners with clients to develop and execute effective solutions which achieve their goals.
Experience
Two key factors drive Meg's client and team interactions: relationships and analytical project management. She seeks to understand needs—both stated and unstated—for each individual affected by a transformative process or tool, and uses those insights to lead teams to design solutions that will be readily adopted in the unique culture of each organization.
Meg approaches each team engagement as an experienced leader, strategist, and advisor with the valuable expertise of understanding what must be done at the execution level to deliver results. Whether initiating a PMO, developing and executing growth strategies, establishing and refining critical processes, rolling out new systems, she focuses on ensuring teams deliver results.
Meg's program leadership, solution evaluation, business process optimization, and business analysis professional experience includes:
Served as program manager to physician and nursing stakeholders for a large EHR program at a large healthcare corporation. Managed all aspects of project lifecycle. Developed a program level status report that provided status on stakeholders' projects to key executive leadership.
Planned or assisted in planning of a number of projects ranging from the startup of the central processing centers, credentialing process redesign, and implementation of new technology.
Assisted in the development and execution of a three-year deployment strategy that involved the migration of hospitals to a new platform and the development of custom solutions to increase efficiency at the processing centers.
Served as project manager for a company that provides wireless equipment insurance services and roadside assistance services. Using the Microsoft Solutions Framework, served as a member of the project leadership team to manage project efforts through all project phases from the end of envisioning through deployment, including startup of an "Innovation Lab", a call center used to test products for business lines throughout the company. Results included introduction of new products and service offerings.
Provided project management, business analysis, and design expertise for a healthcare information technology company that specializes in delivering customizable Web solutions to medical offices to facilitate real time transactions with sponsoring health plans. Gathered transactional requirements from the health plans for internal development team and maintained provider data set that drives all of company's web-based transactions.
Led consulting projects at a Fortune 500 healthcare company while working for a large healthcare financial and cost accounting software company. As a rollout field consultant, was responsible for determining the configuration of the software through a series of on-site meetings and interviews with hospital personnel. Developed and gave presentations to hospital management outlining key project milestones. Developed detailed project plans. Facilitated internal and external training classes.
Led a team to create strategic vision and roadmaps for new clinical technology in the nursing and patient engagement space. Interviewed key stakeholders to understand technical capabilities, researched best practices across industry, and met with vendors to establish standard costing.
Facilitated a large cross-functional team through strategic planning and design for technical support processes for physician end users.
Worked with key project stakeholder at a large healthcare corporation to consolidate the physician credentialing function from individual hospitals to three central processing centers.
Reviewed and created job descriptions for each staff level of processing center. Assisted with redesign project that included review of current credentialing processes and the development and implementation of new processes at the processing center and at each facility.
Co-led various work teams to create and deploy management reports with the goal of ensuring the full optimization of resources.
Served leading role in Oracle Customer Relationship Management implementation to track over 30,000 subscribers. Designed interface between Oracle databases and internal SQL databases. Developed test plans for multi-server environment.
Designed and implemented online mail-order pharmacy product. Managed customer testing of product, including issue tracking and test case creation. Analyzed NDC and formulary files used in the online pharmacy product.
Provided business analysis expertise for large healthcare plan. Worked primarily with desktop applications found in the outpatient offices and clinics of doctors. Maintained close working relationships with representatives from outpatient practices and vendors to determine appropriate technical solutions for common workflows such as referrals, encounter forms, and claims processing.
Served as systems analyst of special projects. Led the general rollout of IDXtend software, an IDX scheduling application to more than 2,000 users in the outpatient practice setting. Served as the representative on hospital-wide Information System Disaster Recovery team for outpatient practices.
Education

BEng., Biomedical Engineering, Vanderbilt University

Affiliations

Leadership Health Care
HIMSS