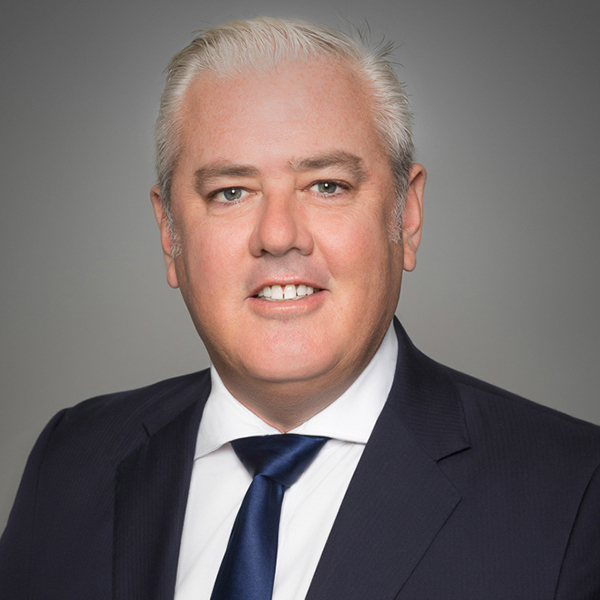 Suite 1901, Two Taikoo Place, 979 King's Road
Quarry Bay, Hong Kong SAR, China
+852.2233.2500 Main
+852.5596.2080 Mobile
+852.3002.2011 Direct

Get in touch
Peter Glanville is a Senior Managing Director at Ankura based in Hong Kong. He is a chartered accountant with over 20 years of experience assisting organizations navigate key risks, investigate allegations of bribery and fraud, and respond to regulatory issues. Peter has assisted a range of clients with complex investigations and forensic accounting matters in Australia, the United Kingdom, Europe, and Asia.
Experience
Peter understands existing and emerging global risks relevant to corporate and regulatory investigations and has more than 20 years of assisting organizations with contentious issues including allegations of bribery and corruption, suspicions relating to fraud, economic sanctions issues, and accounting irregularities/misstatements. He can distil key issues and findings into written form for a range of audiences, including internal stakeholders, external counsel, regulators, and government agencies.
Prior to Ankura, Peter worked for a Big 4 consultancy firm in Sydney and London, a global boutique consulting firm, and more recently, a global business advisory firm based in Hong Kong.
A selection of Peter's engagements includes:
Investigations
Conducted two large and complex investigations for a regulator in Asia in relation to allegations of inflated asset values, fictitious sales revenue inflated cash balances, undisclosed related party transactions, and off-balance sheet debts of two entities listed on a major Asian stock exchange.
Assisted a regulator in Asia to conduct a wide-ranging investigation into potential market manipulation of shares and options of an entity listed on a major Asian stock exchange. The work included pulling together forensic accounting, business intelligence, forensic technology, and data analytics to deliver this complex investigation.
Oversaw a large investigation into allegations of bribes paid by a large Japanese company to judges in Thailand to influence the outcome of a court case relating to import tax. The work undertaken included a significant amount of computer forensic work to identify key communications and analysis of payments made by the Thai subsidiary. The results of the investigation were used by the company in a self-disclosure to the U.S. Department of Justice.
Conducted a detailed funds tracing analysis at the request of the U.S. Department of Homeland Security in support of a visa application of a very high net worth individual from Asia. A high net worth individual applied for a U.S. working and investment visa and was rejected on the basis of a previous conviction of insider trading in Hong Kong. A large funds tracing analysis drawing in a huge number of source documents (and making reasonable assumptions) allowed the U.S. Department of Homeland Security to conclude that the funds were not the proceeds of a previous crime, and the U.S. visa was issued.
Conducted a complex investigation into allegations that employees of a China subsidiary of an Australian listed company had been paying bribes to Chinese government officials. This work included analyzing payments and conducting forensic accounting investigations followed by a series of interviews with key staff members of the China subsidiary. The work done identified a number of suspicious payments that were disclosed to the Australian Federal Police and relevant Chinese regulators.
Independent Monitorships and Compliance Reviews
Assisted the independent monitor of a leading global bank in evaluating the bank's progress in implementing remedial measures in relation to AML and sanctions compliance over the five-year term of a deferred prosecution agreement. This included reviewing and updating policies and procedures, including country-specific exceptions to global policies.
Assisted the independent monitor of a leading global bank to undertake an annual OFAC compliance review in accordance with a cease and desist order. The work included assessing the remediation of controls and an assessment of the overall sanctions program within the organization and reporting to the Federal Reserve Bank of Chicago.
Led a review of the compliance program of a large Hong Kong-listed financial services organization. The work involved assessing the overall compliance framework, including the policies and procedures, and identifying gaps where these were not being carried out across six different internal business segments.
Reconstruction of Financial Records
Led a team of up to 30 people over an 18-month engagement defending a $700 million claim for breach of contract in the High Court of Justice in England and Wales. This engagement involved the detailed reconstruction of financial records from source documentation such as shipping records and invoices in an attempt to quantify the loss claimed.
Investigated abnormalities and inconsistencies in data and source documents related to insurance coverage issued by an insurance syndicate. The basis of the work was to reconstruct records from source documents and undertake analysis to identify potential abnormalities. Specifically, this involved reviewing documents used to re-insure groups of life insurance policies to a Lloyd's of London syndicate.
Provision of Accounting Advice and Expert Evidence
Led a team providing expert evidence in relation to revenue recognition under U.S. and PRC Generally Accepted Accounting Principles in an arbitration heard by the Hong Kong International Arbitration Centre. The opinions were required to determine revenue and profit under an earn-out agreement from an M&A transaction.
Instructed as an expert accountant to quantify damages resulting from an alleged breach of contract. The contract related to the construction of a mine and the detailed forensic accounting analysis resulting in identifying particular areas of overcharge and quantifying the associated overcharge.
Acted as the independent expert accountant in a commercial litigation matter in the Supreme Court of NSW. The matter relates to the quantification and tracing of funds that were defrauded from the client and the provision of an opinion relating to the accounting treatment of these funds.
Education

BCOM, Accounting, Australian National University, Canberra
BA, Sociology, Australian National University, Canberra

Affiliations

Fellow of Chartered Accountants Australia & New Zealand (CA ANZ)
Member of the Hong Kong Institute of Certified Public Accountants (HKICPA)