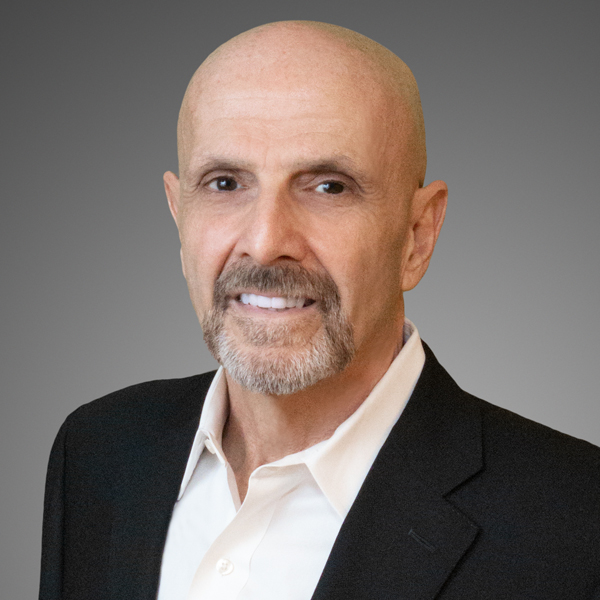 485 Lexington Avenue, 10th Floor
New York, NY 10017
+1.212.818.1555 Main
+1.646.291.8570 Direct
+1.917.796.7241 Mobile

Get in touch
Philip Daddona is a Non-Executive Chairman for Ankura, based in New York. He has extensive experience in the resolution of complex disputes and significant investigative, operational, and financial management experience in various industries. Philip has served as a neutral in major class action matters and an arbitrator in numerous cases, provided expert testimony in arbitration and litigation matters, and acted as the independent private sector inspector general for capital projects performed by public agencies as well as an independent monitor for corporations convicted of wrongdoing. As a financial advisor to Securities and Exchange Commission and Department of Justice receivers, he has led investigative teams focused on the recovery and liquidation of assets including the orderly sale and closure of entities.
Experience
Philip's professional experience includes:
World Trade Center 9/11 Monitorship: Served as the overall independent financial monitor on behalf of the city of New York for the cleanup at the World Trade Center following the terrorist attacks of 9/11.
Civil Rights Class Action: Served as the court-appointed independent claims administrator (neutral) in the settlement of a $50 million civil rights class action in New York City emanating from Fourth Amendment abuses.
SEC Receivership (hedge funds): Led a multidisciplinary team serving as financial advisor to the SEC receiver of the Michael Kenwood Group of hedge funds in Connecticut. The investigation determined that the funds were a Ponzi scheme with potential losses of $700 million. He led the wind-down of business operations including the liquidation of assets for the benefit of the victims.
Performing Arts Center Monitorship: Served as the independent private sector inspector general for Miami-Dade County, responsible for ethics, integrity, and compliance in the development and construction of the city's new performing arts center.
Life Insurance Class Action: Selected to lead the independent claims evaluation team (neutral) for the provision of claims remediation determinations (650,000) arising as part of a $2 billion class action settlement.
SEC Enforcement Action: Worked with the SEC consultant-led the team, which captured, converted, and tested 18 million transactions as part of an SEC enforcement action against a global bank. Verified remediation on an independent basis.
Southern District of New York Receivership: Served as financial advisor to the receiver of a cash management business seized by the government after a theft of $50 million was discovered. Led the orderly closure of the business, including the sale of two viable entities and all other assets through bankruptcy.
Life Insurance Class Action: Appointed by the Connecticut Attorney General and the Department of Insurance to oversee the remediation of a deceptive sales practices settlement for residents of the state.
Securities Investor Protection Corporation Claims Management: Supervised, on behalf of SIPC, the processing of claims as part of the liquidation of a bankrupt broker-dealer.
Antitrust Class Action: Provided independent reviews and adjudication of claims (neutral) as part of the settlement of an antitrust class action in the publishing industry arising from anti-competitive practices.
NYC School Construction Authority Monitorship: Performed capital project fraud investigation on behalf of the New York City School Construction Authority relating to prevailing wage violations, payoffs, and kickbacks.
Global Defense Contractors Arbitration: Served as chairman of an international arbitration panel (private-International Criminal Court rules) regarding earn-out and profit-sharing provisions of an aircraft manufacturing joint venture contract between French and US companies.
Life Insurance Class Action: Led the alternative dispute resolution process (neutral) and remediation on behalf of insurance regulators in a deceptive sales practices class action settlement in Illinois.
Court Approved Corporate Monitor: Served as an independent monitor for a bridge-painting contractor in NYC convicted of a felony throughout the term of its corporate integrity agreement.
IP Dispute: Provided damage analyses and settlement negotiation assistance for Hewlett-Packard caused by trademark infringement arising from its sponsorship of the World Cup in France.
Chief Restructuring Officer: Provided overall supervision and interim management for the orderly closure of a commercial window manufacturing company. The company was involved in both publicly funded and private contracts exceeding $75 million in aggregate at the time of closure. Completed the manufacturing and installation of work in process and managed 87 dispute matters, including collection and performance issues.
Education

BS, Stony Brook University
Harvard Business School, Guest Lecturer 2000-2006
Texas A&M University, Mays Business School, Guest Lecturer 2008

Affiliations

American Bar Association (Associate)