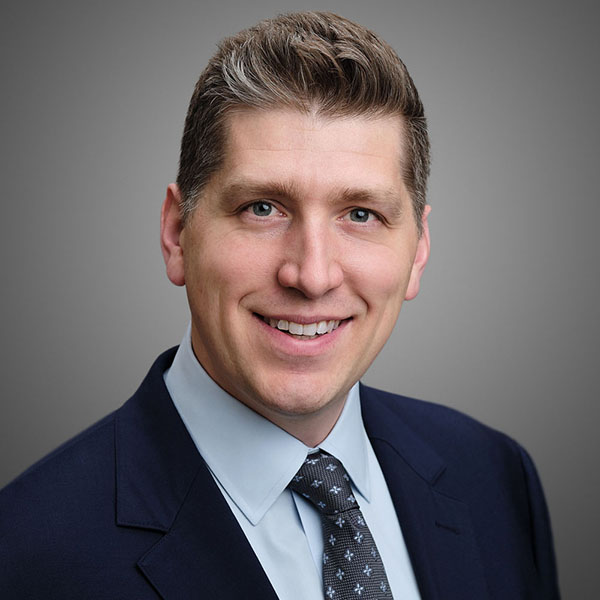 1 Beacon Street, Floor 15
Boston, MA 02108
+1.617.371.2980 Direct
+1.718.916.7021 Mobile

Get in touch
Robert Bird is a Senior Managing Director at Ankura with 15 years of experience in technology consulting. He advises legal teams on e-discovery, digital forensics, analytics and data strategy connected to governmental investigations, cyber investigations and complex litigation. Robert has led global teams for clients within the financial, technology, energy, construction, and healthcare industries. He is based in Boston.
Experience
Robert delivers novel solutions that address current and emerging discovery and digital forensics issues regarding complex documents and data found across corporate email, mobile, and cloud-based messaging platforms and databases. Whether his clients are responding to a government investigation, a bet the company litigation, or facing a highly cost-sensitive scenario, Robert will focus on delivering a solution that will quickly identify the key facts, details, and merits of the case. His proactive style and systematic approach enable legal teams to shift dynamically with the direction of the fact patterns, while still maintaining a simple, transparent, and explainable workflow. His technical expertise allows him to customize technology that allows for the reuse of attorney work product across related matters for corporate clients, and to utilize data analytics to identify key documents, organize data, and design efficient workflows.
His most recent projects include cybersecurity investigations and related litigation, government investigations and internal investigations related to fraud and embezzlement schemes, kickbacks and insider trading, as well as a range of commercial litigation involving cryptocurrency exchanges, lease disputes, and employment disputes. Previously, he led complex litigation and regulatory investigations related to mortgage-backed securities for several large financial institutions, as well as Foreign Corrupt Practices Act investigations for a global technology company.
Robert speaks formally on analytics, emerging data, and discovery issues.
Robert's professional experience includes:
For an internal investigation for the audit committee of a large hospital network, Robert led discovery efforts to identify any conflicts of interests ahead of filing financial disclosures with state regulators. With a deadline five weeks away, Robert led a team to collect and process roughly one TB of email within a 24-hour period and applied traditional and analytic workflows, which enabled the legal team to accurately scope a small review population, prioritize, validate and then augment the review with information not captured through traditional search term techniques. The legal team confidently met the disclosure deadline a week ahead of schedule and well under-budget.
Led discovery efforts for a technology company responding to a DOJ subpoena related to potential export control compliance issues. Guided a multidisciplinary team of professionals including the digital forensics team to review a prior collection effort conducted by the client, advise upon and execute the recollection effort of almost 10 TB and more than 30 custodians across U.S. and international offices to ensure a forensically defensible process. Advised counsel on implementing analytic workflows to complete a review within a week. The client and legal team responded quickly and cost-effectively once Ankura was engaged.
Led discovery efforts for a high-profile insider-trading investigation of a federal politician. Counsel engaged Ankura to forensically capture mobile devices, cloud-based email and communications and to perform forensic analysis on these devices to inform counsel. Mobile data was presented to counsel and cross-referenced with email communications to inform the legal team on potential gaps in information and respond to inquiries from the SEC and DOJ.
For a FCPA investigation, Robert led a large-scale document review effort for a global technology company facing U.S. regulatory investigations in multiple jurisdictions. Guided a multidisciplinary team of professionals supporting the collection, processing, and production of multiple terabytes of data identified across email servers, laptops, and mobile devices.
For a residential mortgage-backed securities multidistrict litigation, he managed document reviews sourced from corporate repositories holding more than 100 million documents. These documents were the basis for over 40 related matters for which he designed a framework to allow the reuse of attorney work product across matters to create consistent privilege treatment for productions and document disclosure.
For a forensic accounting investigation, Robert supported the review of millions of loan file documents and developed methods to connect structured data with loose files for streamlined expert review.
Education

MBA, Strategy & Innovation, Boston University
BASc, Electrical Engineering, University of Waterloo, Canada

Certifications

Affiliations

Association of Certified Fraud Examiners
New England Legal Technology Professionals – Board Member