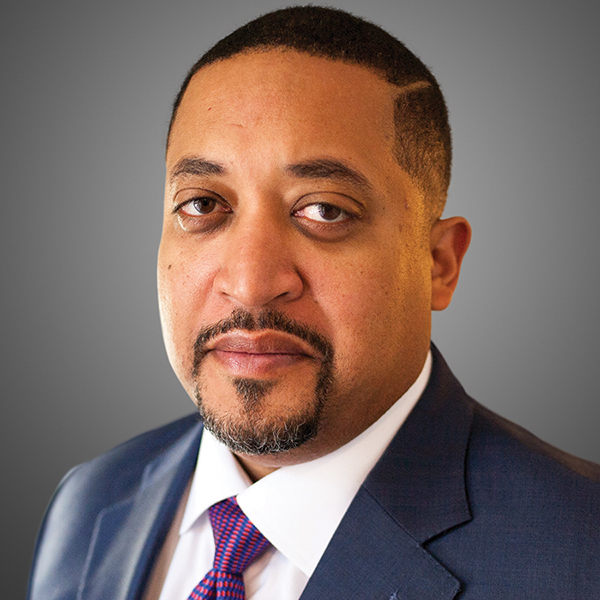 485 Lexington Avenue, 10th Floor
New York, NY 10017
+1.914.522.8427 Mobile

Get in touch
Shawn Miles is a Senior Managing Director at Ankura based in New York. Shawn has over 30 years of experience in public policy, community relations, crisis & reputation management, regulatory affairs, litigation, and corporate transactions. Shawn is a highly regarded leader with a proven ability for building high performing teams; applying innovative ideas for maximizing performance; and delivering excellent results. He is an advocate for "doing well by doing good" and a passionate spokesperson for sound public policy, legal reform, and community development.
Experience
Shawn is a leader, executive, and attorney with over 30 years of service. He began his career with Mastercard as an intern in college and built a multifaceted career in the areas of public policy, law and business, eventually progressing to the level of Executive Vice President of Public Policy. In this role, he was responsible for all public policy and community engagement matters across the globe.
Among other accomplishments, Shawn transformed Mastercard's public policy department from a U.S.-focused team to a global organization. He expanded the public policy function beyond government relations to a broader set of stakeholders and has operated at the forefront of all major policies involving electronic payments since the financial crisis in 2008. He frequently speaks on panels and at forums on topics related to electronic payments and economic policy.
Shawn has also led litigation and regulatory strategy efforts, holding roles of increasing responsibility in the law department. As an attorney for Mastercard he managed various legal teams and provided counsel to business units. He negotiated major commercial deals with financial institutions, retailers, sports associations, and other marketing and sponsorship organizations. Shawn also brings experience from past work in several business units including pricing, reporting, operations, marketing, and finance.
Education

JD, Brooklyn Law School
BS, Hampton University

Honors & Awards

Financial Times – Top 100 Executives in the UK and North America
Ebony Magazine -Top Power 100 Leaders in America

Certifications

Member of New York & Connecticut Bar