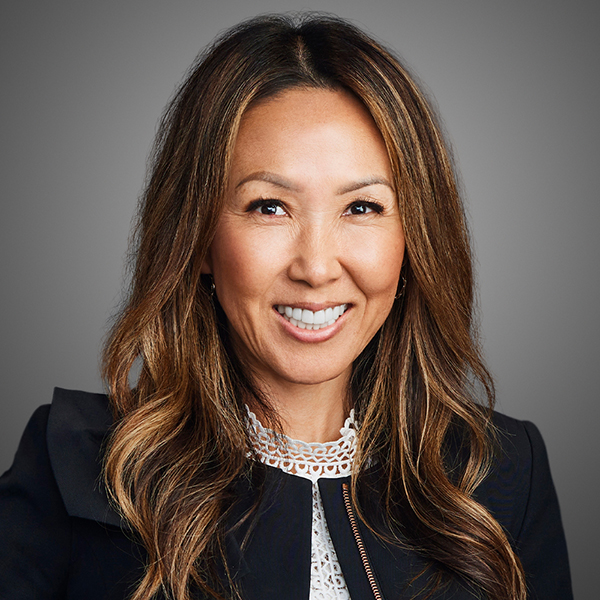 1 Park Plaza, Suite 1050
Irvine, CA 92614
+1.949.409.9626 Direct
+1.213.670.3217 Direct

Get in touch
Sonya Kwon is a Senior Managing Director at Ankura, based in Irvine, California. She leads a team that specializes in the application of statistical, economic, financial, and complex data analyses to legal and regulatory issues. She has over twenty years of experience leading data‐intensive matters including consumer class actions, TCPA matters, regulatory and governmental investigations, healthcare litigation, labor and employment disputes, overdraft fee litigation matters, financial and accounting investigations, theft of trade secret matters and entertainment royalty matters, and other cases requiring the analysis of systems, structured data, or complex data modeling. Technically, Sonya has extensive experience in the cost‐effective and total quality management of large dataset capture and analysis and has worked with Fortune 100 companies to analyze data from the largest warehouses. She is an expert in data science and has developed numerous relational database design, data quality management, economic modelling, and computer programming courses to fellow employees and clients. She has served as a named expert on dozens of matters involving the collection and analysis of data, statistical analysis, complex data modeling, data integrity, class certification, as well as wage and hour and other class action issues.
Experience
Sonya's professional experience includes:
Overdraft Fee Class Action Matters: Served as the testifying expert on dozens of overdraft fee related class action litigation matters for large financial institutions. Reviewed Plaintiff reports and prepared rebuttal analysis and evaluated the reasonableness and accuracy of the methodologies utilized by Plaintiffs' data analysis expert.
TCPA Matters (Financial Services): Led the design and development of SQL Server databases to house and manage detailed customer calls for call centers and banks in class action matters involving TCPA related allegations. Acquired over 100 million electronic call records from client computer systems and reorganized data into relational tables to facilitate analyses. Performed extensive data quality audits of the data and provided data and document production services. Led statistical and economic analyses related to class certification issues.
Consumer Class Action (Major National Mortgage Provider): Retained as the expert on a consumer class action matter involving allegations that borrowers were overcharged on fees related to renewing mortgage rates. Analyzed marketing materials and millions of historical marketing and loan transactional records to assess liability and to estimate potential exposure.
Breach of Contract Dispute (Financial Institution): Retained as the Third‐party Neutral Expert in a matter pertaining to allegations of a breach of Insurance Recovery Agreement for REO properties entered into by the parties. Led a team in analyzing data from disparate sources including bank loan foreclosure and real‐estate owned (REO) property records, asset manager records, hazard insurance recovery provider data and insurance claims records to provide expert opinions regarding: 1) the potentially relevant loan and/or REO population; 2) the potential REO assignment shortfall; 3) the financial payments for recoveries made on this REO population; and 4) the assumptions and characteristics applicable to determining the calculations.
Wage and Hour Matters (National Electronics Retailer): Analyzed over 83 million point‐of‐sale transactions to develop a proxy for employee behavior in the class certification stage for a national electronics retailer. Applied advanced clustering algorithms to identify unique attributes of employees, categorize combinations of employee attributes into distinct cluster groups and to quantify the magnitude of differences in groups. Developed a sampling methodology to compare hard copy scheduling documents with the point‐of‐sale data to test accuracy of time card recording.
Theft of Trade Secrets Matter (Information Provider): Retained as the expert in a theft of trade secrets matter involving competing subscription providers of online and hard copy information. The scope of our work included reviewing the data that had been exchanged by both parties, converting the data into an analytical repository, standardizing the data to facilitate a comparison of the data contents including metadata for the two competing products, and reviewing the content of the databases to evaluate the likelihood that the defendants used unauthorized access to proprietary information for their benefit and make inaccurate statements to the public about the superiority of their information.
Royalty Reporting Review (Large Entertainment Company): Led a team in the analysis in response to multiple royalty audits of a major entertainment company regarding allocation of distribution costs for cable and pay television, home video, theatrical, and non‐theatrical income. Scope of work included: 1) Understanding the procedures used by internal accounting and financial groups to record and report financial information; 2) tracing revenues and expenses through various levels of internal reporting systems to confirm data integrity, accuracy and consistency before data was released to the requesting party; and 3) making recommendations for improved efficiency and accuracy of reporting systems.
Education

MBA, University of California Los Angeles
BA, Economics, University of California Berkeley

Affiliations

American Bar Association, Section of Litigation