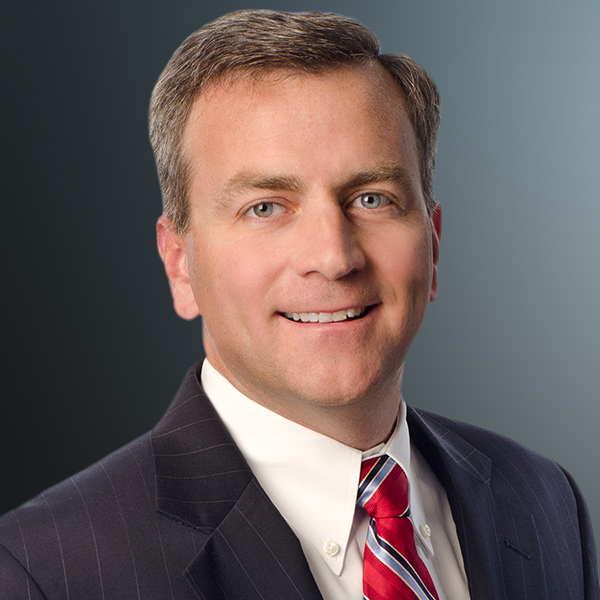 1180 West Peachtree Street NW, Suite 550
Atlanta, GA 30309
+1.404.589.4200 Main
+1.404.602.5036 Direct
+1.678.428.3787 Mobile

Get in touch
Stan Johnson is a Senior Managing Director at Ankura, based in the Atlanta office. His focus is managing engagements involving business interruption, property damage, product recall, cyber breach, and fidelity claims on behalf of corporate policyholders, as well as business interruption values assessments, lost profits claims, litigation support, and expert witness services. He graduated from the University of Georgia in 1989 with BA in Accounting and is a member of the Risk & Insurance Management Society (RIMS) as well as numerous other professional organizations.
Experience
Stan has extensive experience in the analysis of economic losses resulting from catastrophic events to companies of all sizes and a wide variety of industries, as well as the proper preparation, submission, and settlement of claims for those losses. He is considered an expert in business interruption, property, extra expense, product recall, and fidelity claims as well as the evaluation of business interruption risk exposures and values reporting. He also has experience in litigation support for lost profits, breach of contract, product liability, and other commercial disputes, including testimony in deposition and state and federal court. His experience includes matters involving companies of all sizes and a variety of industries. Stan has over 29 years of experience in this field, with a unique background including experience providing loss accounting services to both insurers and policyholders.
Some representative project examples include:
Prepared numerous business interruption and property claims resulting from the 2017 "HIM" hurricanes (Harvey, Irma, and Maria) for clients in the manufacturing, wireless communications, retail, hospitality, healthcare, automotive, and other industries.
Prepared business interruption claims for several resorts, hotels, and malls suffering losses stemming from the Zika virus outbreak in the Miami, Florida area in 2016.
Prepared business interruption and property damage claims for a large, multinational flooring manufacturing company suffering losses due to a fire at plants in Belgium in April 2016 and January 2017.
Prepared property and business interruption claims for a Fortune 100 food service manufacturer who suffered losses at poultry processing and prepared foods plant in 2014, 2015, 2017, and 2018.
Prepared a business interruption and property damage claim for losses at a Hawaii resort hotel stemming from the March 2011 Japan earthquake and resultant tsunami. Extensive flooding caused property damage and extended business interruption losses.
Managed claims for various hotel companies throughout career resulting from fires, hurricanes, tornados, and other events throughout the US, Puerto Rico, Mexico, Dominican Republic, Bahamas, Caymans, and other locations.
Managed several Fortune 500 company's business interruption and property claims resulting from the 2005 Hurricanes Katrina, Rita, and Wilma, including companies in the manufacturing, communications, retail, hospitality, service, and healthcare industries, as well as a leading wireless communications company, a large cable communications company, an international soft drink manufacturer, a large hospital, a national consumer electronics retailer, dozens of hotels and other hospitality clients, a carbon manufacturer, a plastic container manufacturer, and a bottled water distributor, among many others.
Conducted investigation and prepared fidelity insurance claims for a hotel company who suffered losses from funds stolen through collaboration between its CFO and Director of Information Technology. The pair conducted a scheme involving several shell companies, online purchases, and kickbacks associated with the purchases of IT equipment for various capital improvement projects. Our reports were also utilized by the legal authorities in the criminal prosecution of the perpetrators.
Prepared a comprehensive business interruption exposure and annual valuation study for a large wireless telecom company. This evaluation was the first comprehensive study performed to evaluate properly calculated ratable values for the company. The study was also utilized to market and place new coverages for intangible BI risks such as cyber.
Prepared a comprehensive business interruption exposure and annual valuation study for an international commercial and residential lighting fixture manufacturer. As a result of the reduced reported values, the client was able to recoup a substantial portion of the premiums paid to the underwriter.
Prepared business interruption values evaluation for a global media and entertainment company. Established proper values for retail operations and quantified maximum foreseeable loss scenarios to report to the underwriters at annual renewals.
Prepared a detailed, comprehensive evaluation of annual business interruption values for a global Fortune 500 soft drink bottling company for all manufacturing and distribution locations and designed a simplified model for use in future updates for annual renewals.
Education

BA, Accounting, University of Georgia

Certifications

Certified Public Accountant
Certified in Financial Forensics

Affiliations

American Institute of Certified Public Accountants
Georgia Society of Certified Public Accountants
Risk & Insurance Management Society