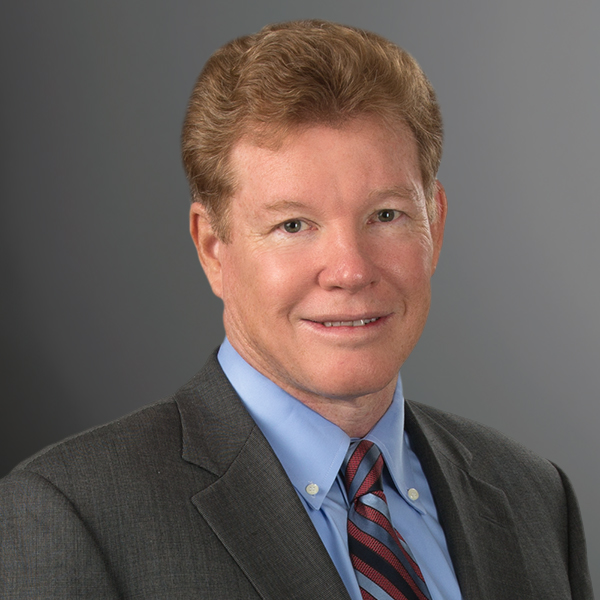 101 E Kennedy Boulevard, Suite 2250
Tampa, FL 33602
+1.813.277.1700 Main
+1.813.277.1908 Direct

Get in touch
Stan Murphy is a Senior Managing Director in Ankura's Tampa office. He has over 40 years of experience including 25 years' experience in forensic accounting/fraud investigations, economic analyses, business damages, financial consulting, and accounting services in troubled company workouts and Bankruptcies. He was a partner with PricewaterhouseCoopers with responsibilities including serving as one of five national partners with functional responsibility for the firm's health care fraud and abuse services and co-chair of firm's task force responsible for coordination of all corporate integrity agreement services.
Experience
His prior experience includes 13 years of "big 4" auditing and accounting experience providing accounting, auditing, and special services to health care, mining, real estate, telecommunications, manufacturing, restaurant, professional sports, construction, insurance, retail, professional services, public utility, and transportation clients. He has provided expert witness testimony in forensic accounting and investigations, Chapter 11/reorganization, business valuations, insolvency analysis, avoidance actions, damages analyses, wrongful death, personal injury, employment litigation, post-acquisition disputes, alter ego, intellectual property, agribusiness, partnership/shareholder disputes, and eminent domain.
Stan's professional experience includes:
In connection with bankruptcy of large mortgage originator/servicer, served as planned testifying expert for: 1) investigating nature, source, and ownership of over $1 billion cash in hundreds of thousands of individual loan transactions; 2) asset reconciliation involving tracing purchase proceeds for 500,000 mortgages and analyzing transactions involving $40 billion in cash; and 3) debtors' insolvency analyses. Project lead in identification/analyses/evaluation of 500 Trustee avoidance actions with more than $500 million in recoveries.
Consulting expert in accounting malpractice action against former auditor of hospital. Assistance to counsel included liability assessment and evaluating potential damages approaches available to hospital.
Analyses of claims asserted by Chapter 7 Trustee in breach of fiduciary duty action against former Chairman of Board of debtor multi store furniture retailer entity.
Assessed insolvency, ability to pay debts as they became due, unreasonably small capital and calculated damages in professional malpractice matter and breach of fiduciary matter filed by bankruptcy trustee of debtor holding company, which owned four regulated health insurance entities and a non-regulated debtor.
Assessed solvency of cement products manufacturing entity as of seven consecutive year-end dates in governmental agency's litigation against estate of former shareholder to recover $70 million in distributions to decedent.
Provided financial consulting, accounting, and litigation services to debtors and secured and unsecured creditors in troubled company workouts and Chapter 11 reorganizations. Engagements included debtors and borrowers in real estate development, construction, management and investment, medical device and other manufacturing, retail, hospitals, wholesale, mortgage banking, broker dealers, workers' compensation insurance agencies, agribusiness, transportation logistics technology, physician practices, distribution and leasing, and other industries.
Using proprietary claim software, assisted approximately 2,000 clients in preparing/filing business economic loss claims associated with 2012 Deepwater Horizon Settlement Agreement.
Prepared lost profits/damages analysis for large national healthcare provider defendant in litigation alleging breach of alleged exclusive contract for provision of medical director services to defendant's 130 skilled nursing facilities and alleged exclusive rights to provision of physician and nurse practitioner services to the patients at these facilities.
Calculated lost profits and business damages allegedly arising from hospital's denial of physicians' admitting privileges in three separate matters.
Calculated damages on behalf of national manufacturer in matter involving defective resin in approximately 32,000 residential window units.
Calculated direct damages incurred by large appliance manufacturer in connection with formal recall of approximately 1.8 million dishwasher units and separate formal recall of approximately 1.6 million refrigerator units.
Calculated wrongful death economic damages allegedly incurred by estates of individuals related to alleged defective aircraft parts for a professional golfer, professional athlete manager and two employees, professional pilot, and an investor with ownership interests in numerous businesses.
Calculated damages in actions brought by legal guardians and parents of plaintiffs who were born with birth defects allegedly resulting from the alleged negligence of defendant or their employees/agents. Calculated economic damages primarily included lost earnings and estimated cost of plaintiffs' future medical care.
Prepared financial and accounting analyses in post-acquisition disputes including large integrated healthcare providers, manufacturing, health care software franchise, government contracting, employee leasing, real estate development and construction, home health care, professional sports, physician practice management, physician groups, and home health provider.
Assessed damages to entity due to breach of settlement agreement related to trade secrets of watermelon seed formulae development and seed production.
Calculated alleged damages incurred by central Florida locations of international restaurant chain arising from alleged trade dress infringement, unfair competition, and trademark dilution by competing restaurant chain.
Education

BS, Accounting, Florida State University

Certifications

Certified Public Accountant in the State of Florida
Accredited in Business Valuations, AICPA
Certified in Financial Forensics, AICPA
Certified Insolvency and Restructuring Advisor, Association of Insolvency and Restructuring Advisors
Certified in Distressed Business Valuation, Association of Insolvency and Restructuring Advisors
Certified Valuation Analyst, National Association of Certified Valuation Analysts

Affiliations

Association of Insolvency and Restructuring Advisors
American Institute of Certified Public Accountants
Florida Institute of Certified Public Accountants
American Bar Association
American Bankruptcy Institute
National Association of Certified Valuation Analysts